Certificate prints to commemorate winners & participants
Make your awardees feel special
Certificate prints in hi-res digital color
Choose from thick card papers, metallic & even textured paper
Include variable data like the name of awardees, rank, etc.
Low-cost, high-value product
Pricing of A4 certificates starts from ₹ 15 / certificate
Certificates – Detailed Description
Humans are competitive creatures. We participate in contests and exert our will to win. And in order to win, we put in all our efforts, blood, and tears. Be it a primary school race on the sidewalk or the Olympic arena in Athens, we sweat our guts to come out ahead.
Even behavioral scientists talk about our love for winning and how triumphs are a source of personal satisfaction to us.
No matter what the reason, the joy of getting recognized is too great to pass on. And what's greater evidence of our exemplary performance than a reward or a certificate? So without any further ado, let's talk business.
Let's talk about the reason why you're here – certificates printing service provided by the very best certificate printing shop in Pune.
Why Are Certificates Needed?
Certificates have been the commonest means of recognizing someone for their work. Today, even showing up and participating in competitions gets you a certificate.
All kinds of organizations require them, be it a college, a small firm, a large company, or a global business house. Moreover, there's an endless list of contenders and hence, a perennial requirement of certificates.
And this might make you wonder – heck, why not just power on the PC and print the certificates sitting at home or office?
Well, because it's not that simple.
Why Do You Need Certificate Printing from Professionals
While it's actually possible to print certificates at your home, the same is not recommended. Do you find yourself searching for 'printing certificates near me'? Then you'd be better off consulting a professional print provider such as Orchid Digitals in Pune. Here are some reasons why we trump over SOHO – home printing:
Extremely High-Quality Certificate Printing:

All our prints are done using high-resolution digital printers. This renders the resulting certificates immune to common issues like smudging and banding. The prints are crisp and rich in color. Oh, and they look pretty fantastic too!

Ample Choice of Paper Varieties:

We print certificates on a 300 GSM thick card stock for that premium look and feel. Apart from these, you can also choose from a variety of textured paper certificates and metallic finish papers. These speciality papers add a different dimension to the prints and make them look pretty exclusive.
Time Is Money:

Certificates are often required on very short notice. At times like these, our blazingly fast digital presses step up and can meet the toughest deadlines. Need 500 certificates in half an hour or even 5000 before the end of the day and are searching for certificate printing online? Don't worry – We've got you covered.
Money Is Money Too:

Our high-quality prints come at an unbelievably low price. A standard 300 GSM color certificate printing costs in the range of 15 rupees. Textures and metallic certificate printing cost a little more. That's big money saved in comparison to the costs and troubles you'd have to endure to produce these at home or office. Not to forget, the prints you get at this price are pretty great!

It's the Details That Matter:
To begin printing, all you have to do is punch in the recipients' name, rank, and other relevant data. And voila! A generic certificate instantly morphs into an intensely personalized award. Regardless of job size, Orchid Digitals helps you with personalize certificate printing. With us, you can input different names, grades, marks, etc., in the same print job, making life easier.
Want to know how that's done?
Certificate Printing on a Variety of Textured and Metallic Papers
We feel pretty proud of our ability to print on a variety of different textured and metallic papers. So when you come to Orchid Digitals, you can browse through an album of different textured papers and also make textured paper certificates. The whole process is really as simple as 1, 2, 3…
Flip the pages of the album to get an idea of available paper textures and finishes.
Choose the one you like and wait for a while.
Walk out with your certificates done!
Premium Certificates
There are certain occasions on which the regular paper printed certificates just don't cut it. It could be the annual convocation ceremony. Or it could be someone's felicitation for their exemplary humanitarian work or achievements. For such special occasions and noteworthy personalities, the certificate should also be a class apart. We have some interesting solutions for such special occasions.
The benefits of these specially crafted certificates are that they:
Have a weighty and premium finish.
Look amazing and are very visually appealing.
For a requirement this specific, the pricing is available on-demand. We're always open to working on one or the other offbeat and interesting projects. So if you have a specific requirement in mind or are just exploring possible options – We'd be happy to help! Get in touch with us and we'll help you figure out how to transform your imagination into reality!
Individual Data in Certificate Printing
Managing and organizing events is no easy task. Be it a debate competition, a race, or a hack-a-thon, certificates are always required. And often, the requirement of certificates comes up at the last moment.
And when it does, Orchid Digitals comes to the rescue!
We also print certificates with variable data, such as the names of the different participants. This is made possible using VDP, short for Variable Data Printing.
First, we take an excel file from you with all the different data fields and entries. Examples of these include names, rank, achievements, the reason for recognition/being awarded, etc.
Next, you provide the base template/artwork of the certificate.
Finally, we feed the data/excel file and certificate artwork into our machine's VDP software. This software merges the two.
Imagine that the data file contains 100 records (say 100 different names). VDP uses this data to create 100 certificates each containing a different name. This automates and overcomes the hassle of having to sit and manually fill in entries on the certificates. Neat, right!?
FAQs | Frequently Asked Questions
What Is the Certificate Printing Cost?
Regular Card Sheet
₹1500.00/for 100 copies*
Classy looking certificates for winners and participants
Textured Card
₹2500.00/for 100 copies*
Classy looking certificates digitally printed on a unique and premium looking textured card sheet
Metallic Card
₹2500.00/for 100 copies*
Classy looking certificates digitally printed on a unique and premium looking metallic card sheet
Regular Card Sheet
₹3000.00/for 100 copies*
Eye-catching, large-sized certificates for winners and participants
Textured Card
₹5000.00/for 100 copies*
Eye-catching, large-sized certificates digitally printed on a unique and premium looking textured card sheet
Metallic Card
₹5000.00/for 100 copies*
Eye-catching, large-sized certificates digitally printed on a unique and premium looking metallic card sheet
* Please Note:
The rates quoted above attract 12% GST
Rates include variable data printing wherein you give us an Excel file containing the names of the winners and we input the same in the certificate for you
Shipping and Delivery
Certificates can be delivered anywhere in India.
Delivery charges are extra and will be communicated to you once we receive the delivery address.
Get a Quote for Your Certificates Printing Job
Please leave us your details and we will respond promptly
Similar Products
Print marathon bibs which a non tear-able & water resistant….
Stage / Event backdrops on fixed metal frame. On-site installation…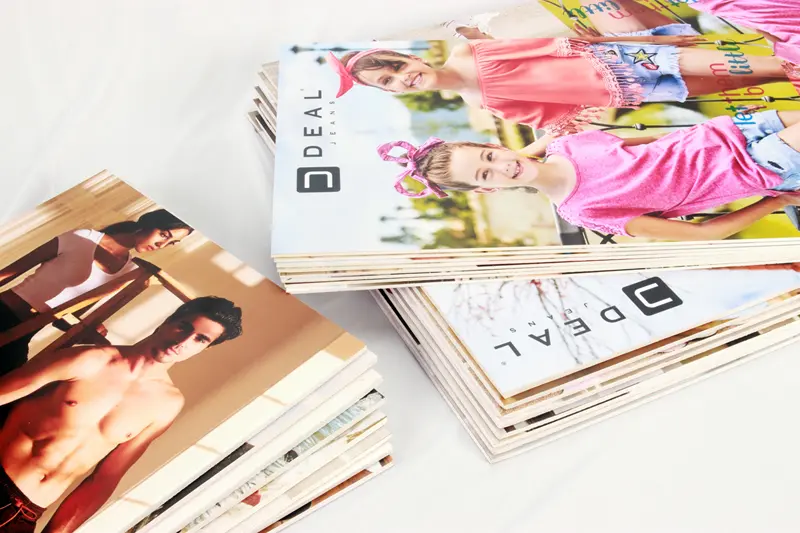 Sunboard / Foam Sheet Prints. Thick, Rigid Yet Light-weight. Communicate…