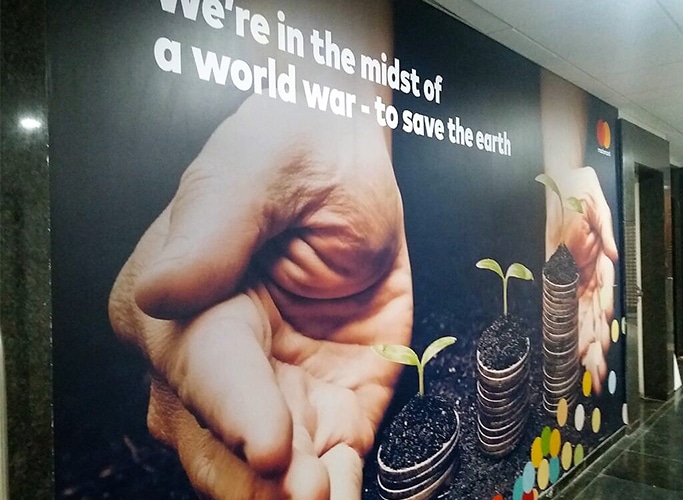 Customized Vinyl Wallpapers to Make Your Walls Talk
Ditch Plain & Boring Walls - Bring Them Alive With Your Story
Let your walls showcase your own personalized designs
Move beyond the stock options available at standard interior shops
Brands like 3M wall vinyls available
Perfect for office branding
Looks impressive and professional
Stick directly on to the walls. No special pre-treatment required.
Shipping across India
Installation services available in Pune
Stunning custom wallpaper prints starting from ₹70 per sq. ft
Customized Vinyl Wallpapers to Make Your Walls Talk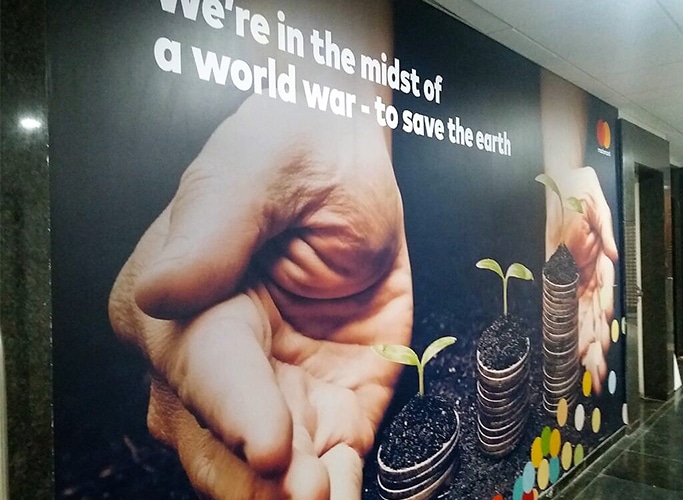 Ditch Plain & Boring Walls - Bring Them Alive With Your Story
Let your walls showcase your own personalized designs
Move beyond the stock options available at standard interior shops
Brands like 3M wall vinyls available
Perfect for office branding
Looks impressive and professional 
Stick directly on to the walls. No special pre-treatment required.
Shipping across india
Installation services available in Pune
Stunning custom wallpaper prints starting from ₹70 per sq. ft.
Custom Printed Wall Vinyls - Detailed Description
No one likes boring walls, period. Offices also need to be interesting environments to work in. Architects and Interior Designers have moved ahead of walls painted in monotones. Offices of big-small companies and startups now recognize the importance of their walls being interesting and telling a story.
And this is where customized wallpapers for offices and commercial spaces, comes in.
Custom vinyl wall prints are an extremely unique and personalized product that we offer at Orchid Digitals. Imagine a situation where:
You need to brand your corporate office's walls with the company's mission statement and philosophy.
You want to sprinkle some creativity in your office with some personalised imagery / message on the walls.
You want to have your product images adorning your walls. 
In all of these cases you need to get customized vinyl wallpapers printed and pasted on to your walls.
What's the Big Deal with Custom Wallpapers?
Visiting an interior design shop doesn't usually help when you want your own communication on your walls. This is because traditional wallpaper shops can only offer you a choice from a standard album of designs. This album may have scenes from nature, stock photos, etc. But it's definitely not going to contain your company's logo, product images or philosophy.
To overcome this limitation, we can digitally print your designs on the media which can be directly pasted on to your walls.
7 Reasons Why You Should Choose Customized Vinyl Wallpapers
Freedom to choose how your wall looks. You can have your own design on your walls. Forget stock and generic imagery.


High-resolution prints that impress. Through our printers, we can print customized wallpapers with resolutions going all the way up to 1200 DPI. The final output therefore, is impressive and inspiring to look.


No bar on the size of the wallpaper. Your walls could be of any length. The images above show projects where we have covered walls as long as 50 – 80 feet. We can brand walls of just about any size using a technique we call tiling.


Textured wallpapers are real. Most office decorators opt for a matt finished wall print. But Orchid Digitals also offers a choice of textured media to print your images on. It makes sense to choose a canvas textured wall paper for a job containing studio portraits of the company founder / board members. Textures add a rich / premium dimension to wall prints. Drop in at our office to choose from matt, gloss, textured, glitter and even metallic finishes!


Easy to install:. Vinyl wall prints come with an adhesive surface for easy installation. Pasters clean the wall first with a mildly soapy solution. They then directly paste the print onto the same.


Easier to maintain: At Orchid Digitals, we always laminate our wall prints. A top coat of lamination film protects the print from dust, scratches, scuffing and every day wear and tear. This increases the life of the wall print significantly. While cleaning the walls, just spray water onto our wall prints without fear of damaging them and wipe it off with a cloth to keep them looking great.


Quick delivery and speedy installation. This is as much a virtue of the product as it is of Orchid Digitals. Once the design is set, we can quickly get the wallpapers printed and have them installed* at your office within the discussed timelines. No long wait, no worries.
* Wallpaper installation is an additional service. You can choose to install the wallpaper yourself as well.
How Are the Custom Printed Wallpapers Installed?
Installing the custom wall prints in your premises, requires two major things:
A Smooth Painted Wall for the Print to Stick To: There is a strong wall glue on the backs of our wall vinyls. This is especially true of branded wall vinyls like Avery and 3M. But for the glue to do its job well, the wall has to be painted once to give it a smooth finish. After all, if the paint is flaking off from your walls, the adhesive strength of our print is going to reduce. The good part is that just about any economical, ordinary oil paint works well for this requirement. Remember, we are using a soap solution to paste the prints. So, try not to use water based paints if you plan to put a wallpaper over them later.


Wallpaper Tiling: Walls could be of just about any size. You cannot paste a continuous job on a 100 foot or even a 10 foot wall. Moreover, wall vinyls come in rolls of 3, 4, 5 feet in width. So to cover large walls, we need to tile the job. Wallpaper tiling is the process of breaking down the overall print into individual tiles/sections. These tiles are joined together at the time of pasting to create one continuous image. Tiling is typically done in a design software like Corel Draw. Tiling enables Orchid Digitals to deliver customized wallpaper prints of humongous sizes, no matter the wall they going to stick onto.For example, if the wall is of 12 feet wide and 10 feet height, the wallpaper is broken in 3 vertical sections of 4 X 10 feet. These are later pasted strategically to give you the continuous desired image.
Related Office Branding Ideas - Printing on Glass
Offices and corporate workplaces may require prints on glass partitions and glass walls sectioning off cabins/meeting rooms. So, in addition to wallpapers, we also have solutions for the glass film prints such as:
Pricing of Custom Printed Wall Vinyls
Orchid Digitals gives you the option of pasting the wallpaper yourself, or us doing it for you. Depending upon your choice, the charges differ:
| Variant | Print Only | Print + Installation |
| --- | --- | --- |
| Wallpaper print + matt lamination on wall vinyl | | |
| | | |
* Please Note:
Rates mentioned above attract 18% GST

The rates quoted above are per square foot. This means you first need to work out the total area of your job to arrive at the final cost. For example, let us assume that you require a matt laminated wallpaper print with a width of 12 feet and height of 8 feet. Further, you also need this print installed at your site in Pune. In this case, the total cost of the job is calculated as follows…
12 feet (width) X 8 feet (height) X ₹ 90.00 (cost of print, as per the table above) =
₹ 8640.00 (+ 18% GST)
Wallpaper prints can be delivered anywhere in India in a roll form.
Delivery charges are extra and will be communicated to you once we receive the delivery address.
Installation services are also provided in Pune City and its surroundings
Get Quote for Your Wallpaper Vinyl Print