What is UV Flatbed printing?
What is UV Flatbed Printing?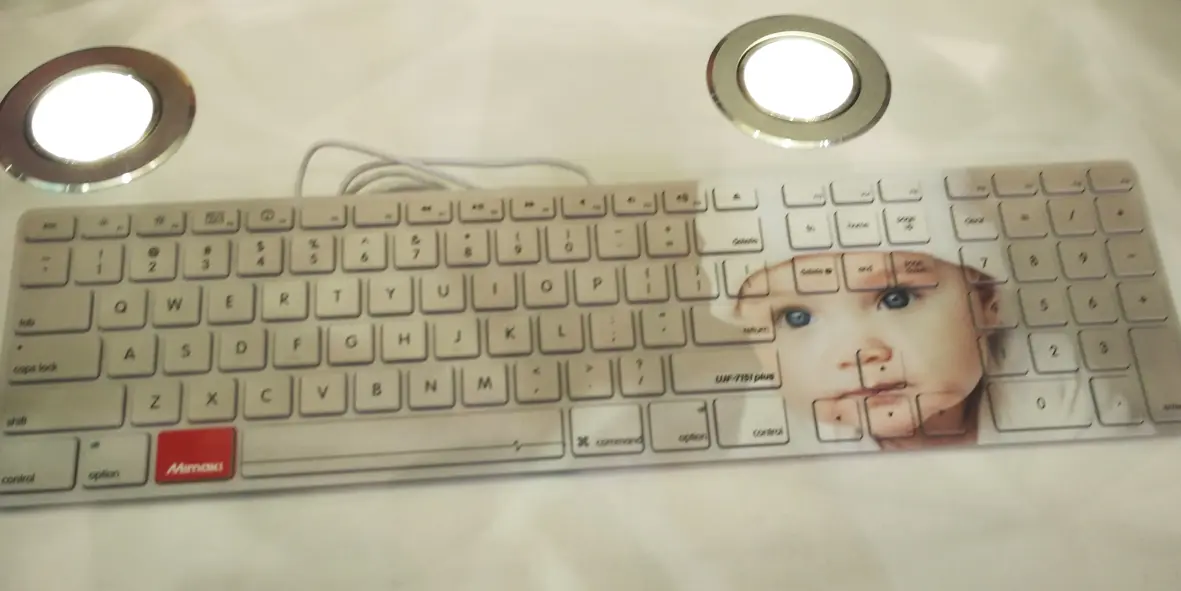 Directly print images on any flat surfaced object you can think of…
There is a lot of curiosity about a relatively nascent printing technology. Namely – UV or Ultra-violet printing. But to understand how flatbed UV printing works and what is a UV printer, we first need to look at the capabilities (and limitations) of conventional printers.
The abilities of any printing machine are defined by the media it can print upon. For example, the home inkjet and laser printers are used for primarily printing on paper.
We then have wide-format inkjet photo printers that can print on rolls of vinyl, canvas, and to a limited extent, cloth. Solvent printers reproduce images on flex hoardings and banners. Finally, the huge offset and digital presses can, in addition to regular paper, print on coated and textured sheets of paper and card sheets.
But if you noticed, specially manufactured media is needed in each of the printing examples cited above.
Wood and pulp need to be pressed into thin sheets of paper. PVC has to be converted to make rolls of flex or vinyl. Cotton fiber has to be woven into cloth or canvas and then tightly wound into rolls. And only then can these media be deployed in conventional printers.
How Do You Determine Which Material Can Be Printed on Using UV?
Media (be it paper, plastic or cloth), is specifically made compatible with its intended printer. Only when the media conforms to the requirement of the printing device, (laser, inkjet, offset, etc.) can it be used for the purposes of printing.
The printer sits in its place and sheets of paper / rolls of plastic pass through its innards. Different processes like laser, inkjet, or offset printing takes place, and the print image gets transferred upon the media. The printed media then passes or flows out of the printer and into our hands.
But if this is the case, how would you print on an object that has not been specially manufactured for being printed upon?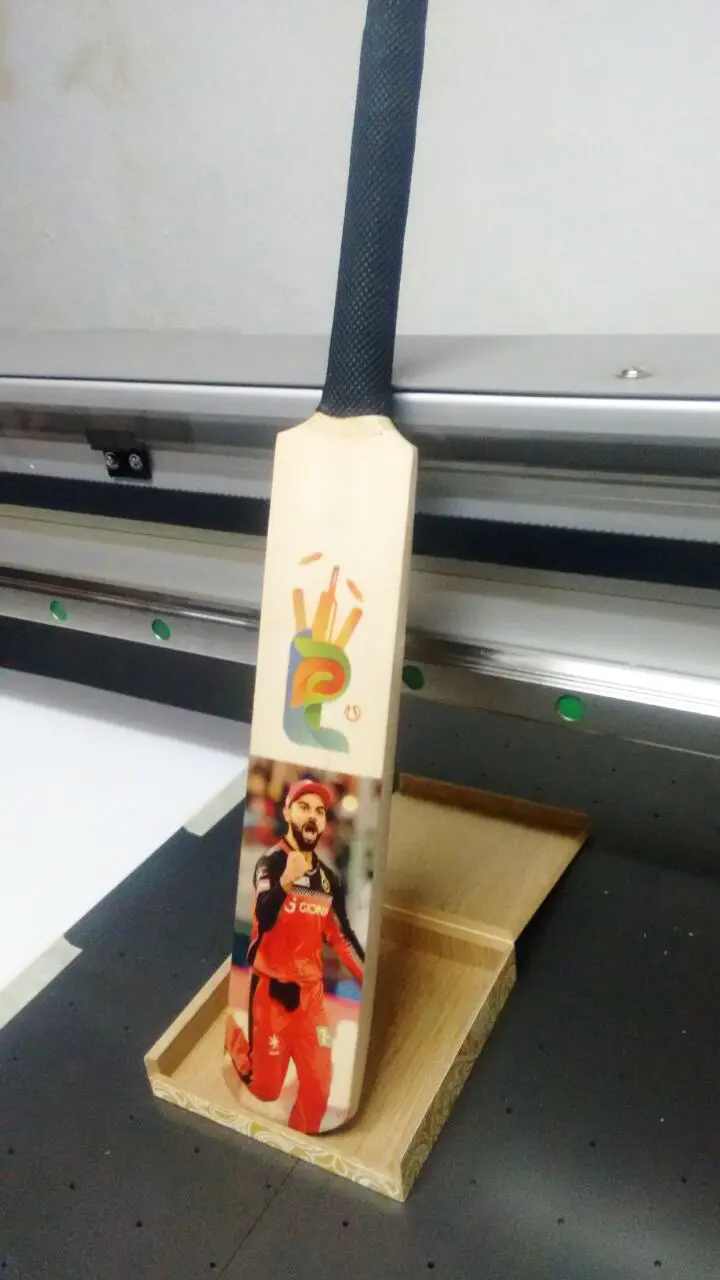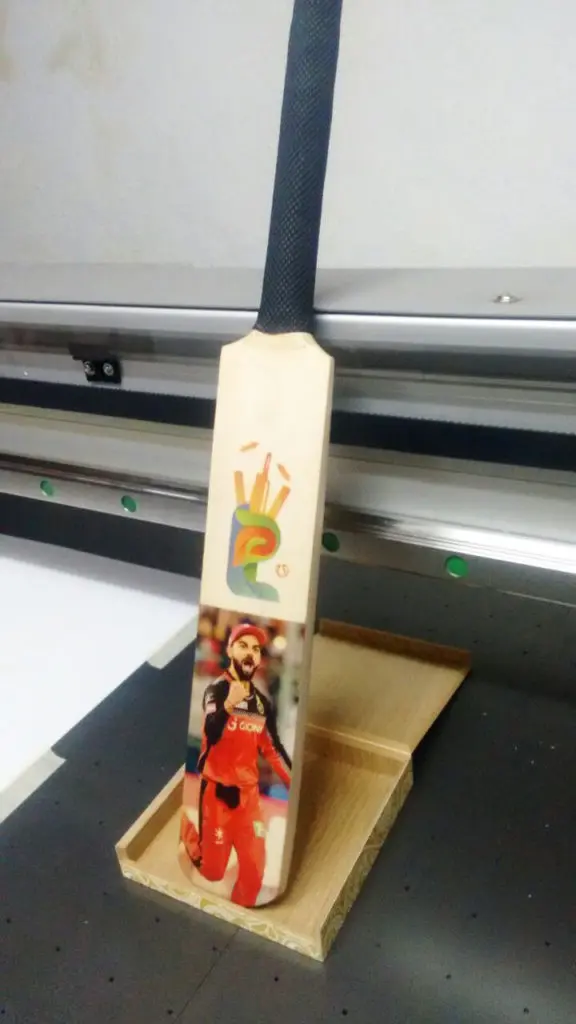 UV Flatbed Printing Directly on Objects
Suppose that you want to print on a block of wood or say, a slab of glass. Have you ever considered pushing in a cricket bat made of pine or willow, into your home inkjet printer? A sheet of paper curves through the rollers of the laser printer. But how would a sheet of glass do the same?
Have you ever wondered if there is any technology that can print directly onto an object, like a block of marble?
UV flatbed printing introduces a new capability of printing directly, onto a variety of rigid objects. At Orchid Digitals, we have a Mimaki UV flatbed printer, which alters the print paradigm. It brings us the ability to print on an entirely new class of materials and literally changes the way you think about printing.
You can put in just about any flat object, inside the machine. And the UV printer will print upon it, for you. In fact, think of an object and we can probably print upon it's surface.
How Does a UV Printer Reproduce Images Directly on Objects?
To understand how a UV flatbed printer is different from the other print machines, we need to go back to our earlier examples of inkjet, laser, solvent, offset, etc. printers. In each of these machines, the media, conforming to a strict set of specifications (like paper size, thickness, uniform flatness, etc.) has to pass in and out of the printer.
Remember, the printer stays in its place. It is the media that is always moving.
But a UV flatbed is constructed differently. It has a bed or table which is stationary. This table also has an inbuilt vacuum suction.
The UV inkjet printing heads are mounted on a gantry that moves along the X and Y axis (length and breadth) of the table. So when you need to print upon an object, you simply place it on the print-bed / vacuum table.
The vacuum suction holds the object in place. This ensures that the object does not shift inadvertently or due to machine vibrations.
Once the printing starts, the gantry moves the print mechanism in the directions of left/right and up / down. The print heads fitted in the gantry, cover the entire area on the print bed. Ink is fired on any object placed on the bed and the same gets printed upon.
Have a look at the above video of an image of Virat Kohli being printed on a cricket bat and the concept of "what is UV flatbed printing" becomes clear.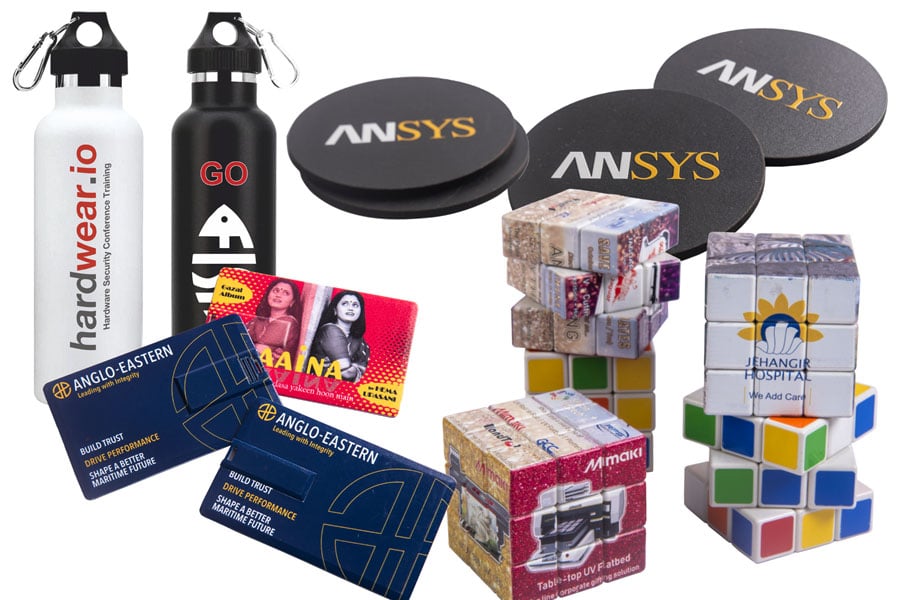 UV Inks Can Adhere to Any Surface
UV inks as the name suggests getting cured by ultraviolet rays. These inks are sprayed in a liquid form on the print surface. An ultraviolet lamp then passes over the inks and solidifies them in place.
All other printers have inks that are compatible with only certain kinds of media. For example, inkjet inks require coated papers to reproduce high-resolution images. Laser toner cannot adhere well to rough and textured papers.
But UV printing inks are unique in the sense that they are media independent. These inks can be applied to smooth surfaces like plastic or rough surfaces like wood. You can use them to print on stone, ceramics, marble, glass, acrylic, etc. As long as the UV lamps cure the inks properly, they solidify and faithfully stick to just about any rigid surface.
Moreover, UV led printer inks become rock hard once they are cured. They do not scratch off easily. They are also waterproof and resistant to sunlight. All these properties make them an ideal solution for branding products.
We have a pretty extensive write-up about the various types of printing inks deployed in a print shop. Do click on the link in the previous sentence, to learn more about the same.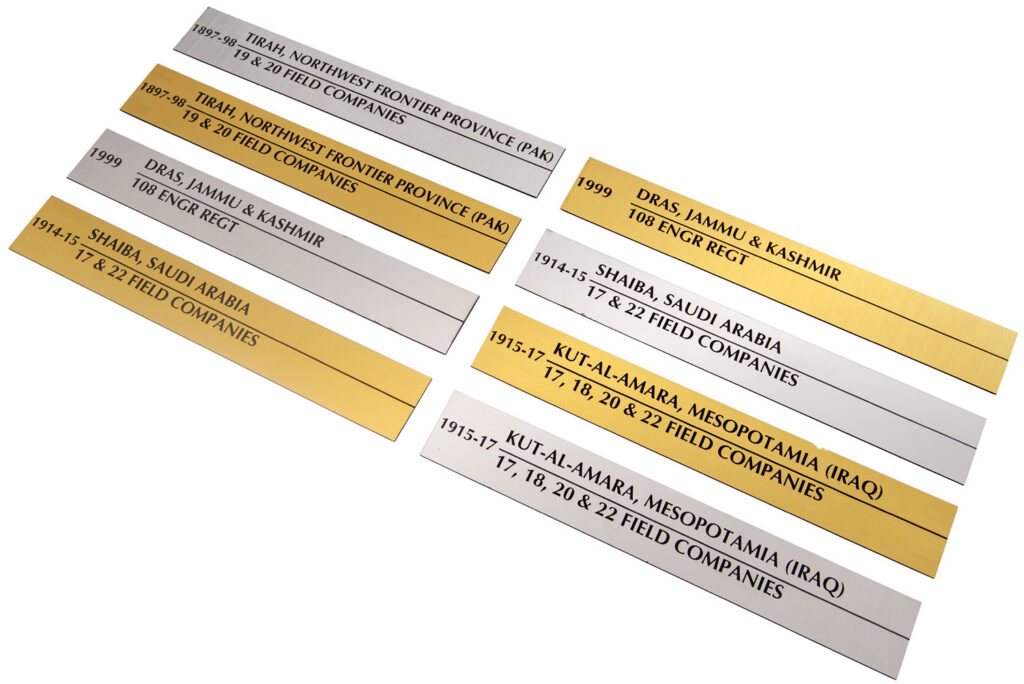 Types of Objects That Can Be Printed Upon Using UV Flatbed Technology
Flatbed UV printers are constructed to enable the following two things…
They allow for an object to be placed on the print bed
They use inks which adhere to just about any surface
Because of the two properties mentioned above, the applications of flatbed UV printing are limited only by your imagination. Given below, are some of the applications of the same…
Printing Logos and Product Photos on Diaries and Folders: Customers bring in diaries and folders from stationery shops. We print company logos and product images directly on the same.
Print on Wood: Some of our customers bring in blocks of wood, to be printed upon. Great State Ale Works, a popular microbrewery in Pune, have wooden handles attached to their beer taps and dispensers. We UV printed their logo on the wood handles.
Print on ACP Sheets: Residential buildings need to install name boards in their lobbies, displaying the names of the occupants. UV flatbed printing can directly print the names on sheets of ACP – aluminium composite panel.
Print on Glass: Flatbed UV printing can also be done on the reverse surface of sheets of glass. When you view the glass from the front, you get a beautiful back painted glass effect.
Print on Acrylic: Flatbed UV printers can be used to print directly onto sheets of acrylic. Company logos, display boards, images, etc. look amazing when printed on acrylic.
Print on Switchboards, Control Panels, and Membrane Panels: Control panel printing is another interesting application of a UV printer. Clients bring in their blank panels. We reverse print the company logo, directions, control symbols, etc. directly onto the same.
Printing on Gift Items: Personalizing gift items becomes very easy, using UV LED printers. Orchid Digitals can print on sippers, key chains, pens, mousepads, tea coasters and even peripherals like mouse and keyboards. In fact, there was a customer who walked in with a Rubik's Cube. We printed different images on the six surfaces of the same. Another customer commissioned us to create a personalized jigsaw puzzle, and our machine did not disappoint.
Print Nameplates: Nameplates made of wood, acrylic, ACP or even glass can be instantly produced using UV printing technology
Conclusion
Flatbed UV printing technology is still at a nascent stage. But it is quickly being adopted by print service providers. With the ability to print directly on objects, people will dream up more and more new applications on the same.
As the machines become mainstream, large objects like planks of wood, floor tiles, big slabs of glass and stone, etc. will be routinely processed on the same. So watch this space for future updates.
Finally, Dear Reader, do let me know what you thought about this write-up. As always, I would love to hear your views, in the comments section below.
Looking for any specific product?
Drop us a line. Send us your query. And we'll get back to you with solutions and answers.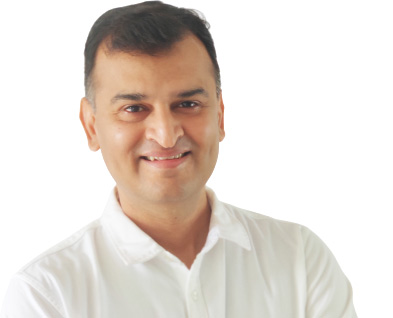 Mitesh Sanghani
Mitesh lives, mostly for Saturdays.
But when forced to work, you'll find him heading Orchid Digitals – a printing press in Pune.
If it's an emergency, try looking for him in the hills behind his house. You'll almost certainly find him… lazing under a tree, with a book in hand.
All Our Blogs
This is a section packed with useful knowledge on digital printing and its aspects, interesting printing case studies, and ideas, guides, and tips & tricks on marketing and branding.