Whether you need to print a small flier or a large road-spanning hoarding, you need a good design to convey your thoughts and ideas. A good layout and judicious use of colours and images will help keep grab people's attention. 
In fact, the cost of a print remains the same irrespective of whether the content within is good or bad. So you need to take the extra effort to create not good but great design and content.
Orchid Digitals is primarily a print solution provider. And as such, we do not have in-house designers. Nor do not provide design solutions. Our clients (most of which are ad agencies and media people) bring in their own artwork for getting printed. 
But every now and then a customer does require a professional to design her / his artwork. So if you need design solutions, here are a few agencies that I'd like to recommend…
Office Space Branding and Creative Visualiser
Sandip is an incomparable designer and creative genius. When you need assistance to revamp your office interiors, he should be the first person on your mind! He has a knack for creating visuals that are consistent across all of your communication outlets—from wall prints, office stationery, and packaging materials to even digital marketing assets like Facebook and Instagram posts.
He is also a gifted painter and sculptor who can work with a variety of materials.
Saypan Design Studios also offer package designing services, wall art murals, video editing, etc.
Primary Contact: Sandip Shah
Contact Number: +91 96657 20007
DTP Designers for Brochures, Fliers, Visiting Cards, Posters, etc.
Need a designer to quickly whip up a flyer or brochure layout? Or perhaps you're flying abroad and need somebody to design your exhibition posters, standees and visiting cards.
Here is a list of designers who are fast, efficient, and cost-effective.
Just provide your product photos, company logo, and text content to any of these amazing professionals. They'll swiftly craft marketing collaterals that you can take to the print shop of your choice – no sweat!
The people at Ink Tornado are a talented bunch who understand the importance of great design. They offer top-notch services for brochures, flyers, visiting cards, posters and more.
With their years of experience in the industry, you can rest assured that your project will get done on time and within budget.
Primary Contact: Shubham Durge
Contact Number: +91 9823519559
Creatives mantra is led by Amol Jagtap a creative graphic designer, who has a flair for perfection in work, Amol strives to create minimal yet sophisticated designs that are impactful and have the power to strike a chord with your target audience.
Primary Contact: Amol Jagtap
Contact Number: +91 9850272387
Mahesh is a brilliant graphic designer with a lot of passion for his work. He has worked on many projects ranging from logo design to large-scale branding and print solutions. 
From simple brochures, flyers, and visiting cards to more complex packaging designs—Mahesh can handle it all.
Primary Contact: Mahesh Thakur
Contact Number: +91 9130019775
Ad Agencies – For Brand Building & Ad Campaigns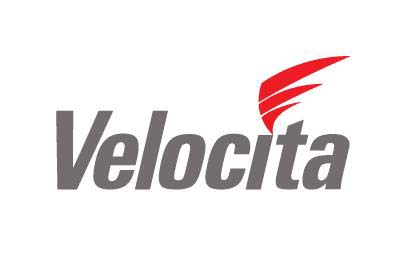 Velocita is a full-service branding and communications agency that offers creative solutions to meet your business objectives. They work on 360-degree campaigns, from strategy, branding and identity design to print & digital ideas to reach your target audience.
They offer services such as concept design, message development and media buying. Velocita also specializes in creating corporate videos and 3D animations that can be used for product demos, corporate presentations and other communication needs.  They can create campaigns to cover forms of media ranging from the web, electronic, print, newspaper, etc.
Primary Contact: Samarth Singh
Contact Number: +91 93710 06878
Integrated Marketing Company – Everything You Need, Under One Roof
Greek Alphabet Media is an integrated marketing agency that offers a comprehensive suite of services under one roof. They specialize in providing end-to-end solutions for brand building, conceptualization, direct marketing, copywriting, designing and more.
Their team consists of experienced professionals from the fields of advertising, design and digital marketing who are passionate about what they do. They are well-equipped to provide creative solutions for all your communication needs—from concept development to media planning.
Their services also include website development, social media marketing, and online ad campaigns.
Primary Contact: Nikhil Sharma
Contact Number: +91 93704 16992
Have a Print or Signage Job in Mind? Need Some Inputs? Contact Us.
While we don't provide designing services we can share some inputs about how to process the job you have in mind.
Kindly fill in the form below, and we'll try and get back to you with an answer as soon as we can.