Vehicle Branding & Advertising With Our Custom Printed Vinyl
Advertise Your Presence All Over the City
Personalized an anonymous commercial vehicle
Use its sides to display your company branding and product images
Send us your custom design and messages for converting into car stickers
Variety of vehicle vinyl media including reflective vinyl available
Pasting and installation available in Pune
Vehicle advertising prints starting from ₹ 90 per square foot
Vehicle Branding – Detailed Description
Vehicle branding is one of the most visible and creative ways to showcase your company identity, corporate logo, and product pics.
Visible, because where else will you get a vehicle (pun intended) for your marketing efforts that moves all over the city and instantly garners attention wherever it goes.
Creative & artistic because a smartly designed and properly installed car wrap can significantly enhance the beauty of your vehicle and make it stand out from the crowd at the traffic signal.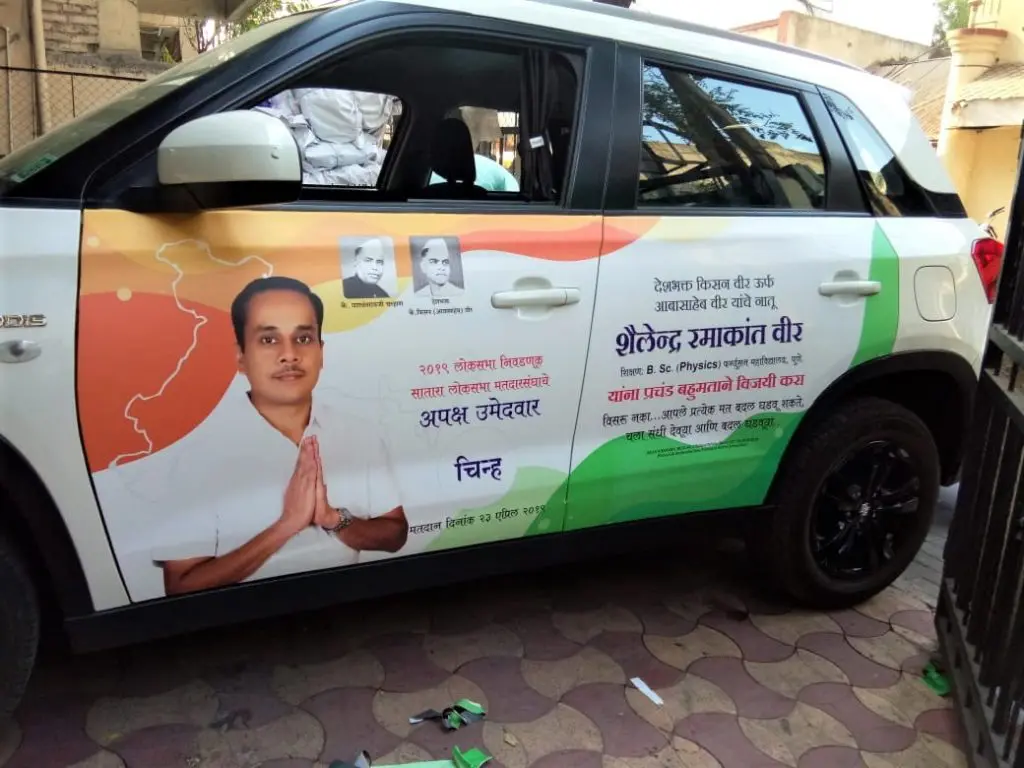 Have you ever wondered about the custom car branding and bus branding prints and how they completely alter the automobile's looks? And in the process, these prints also perform three essential functions.
They attract the viewer's attention.
They prominently display company logos and colours to make the vehicle look unique.
In addition to creating brand identity, you can also use vehicle prints for advertisement. For example, the side panels of delivery vans can display your product images, services and sales offers.
But before you undertake a project to change the look of your vehicle by ordering custom stickers for cars, you need to go through this post which shares the following important information:
The types of vehicle vinyl wrap available in the market based on their end application
The pros and cons of using these different types of vinyl
The production and installation process deployed by print vendors
The price you should expect to pay, for your vehicle advertising project
What Are Custom Printed Vehicle Advertising Prints Used For?
There are mainly two ways to customise your vehicle.
Option A: Walk into a car accessories store. Here you can browse through a ready album of designs. But can only choose from generic or stock car decals. And while these designs will enhance the look of your vehicle, they will not help in stamping it with your company-specific information.
Option B: A print bureau, on the other hand, can recreate any custom-designed vehicle graphics you share with them. This enables you to personalise your car/van/truck with your specific content containing your logos, company colours, and even product images. And this is how custom prints on commercial vehicles help distinguish your automobile from other similar models.
For example, many corporate firms provide cars to their executives with the company logo tastefully displayed on the side panels. Cab aggregators like Uber and Ola use vinyl stickers to brand their taxis as well. This helps in instant identification by prospective passengers.
Advertising on Tata Ace, the ubiquitous 'Chota Hathi', on our Indian roads is also done in a similar manner. In fact, the side panels of all delivery vehicles like the Tempo Traveller, trucks, etc., can be deployed to display a company's product images, service listings, or advertise sales offers, etc.
Speciality use vehicles like hospital ambulances carry messages displaying emergency helplines while food trucks show alluring food shots and menus. In Pune, public transport like municipal buses and even auto-rickshaws eagerly sell ad space that covers the sides of their vehicle bodies.
And each of these different types of vehicles needs different vinyl media to get the work done. So let's have a look at the various solutions available in the market.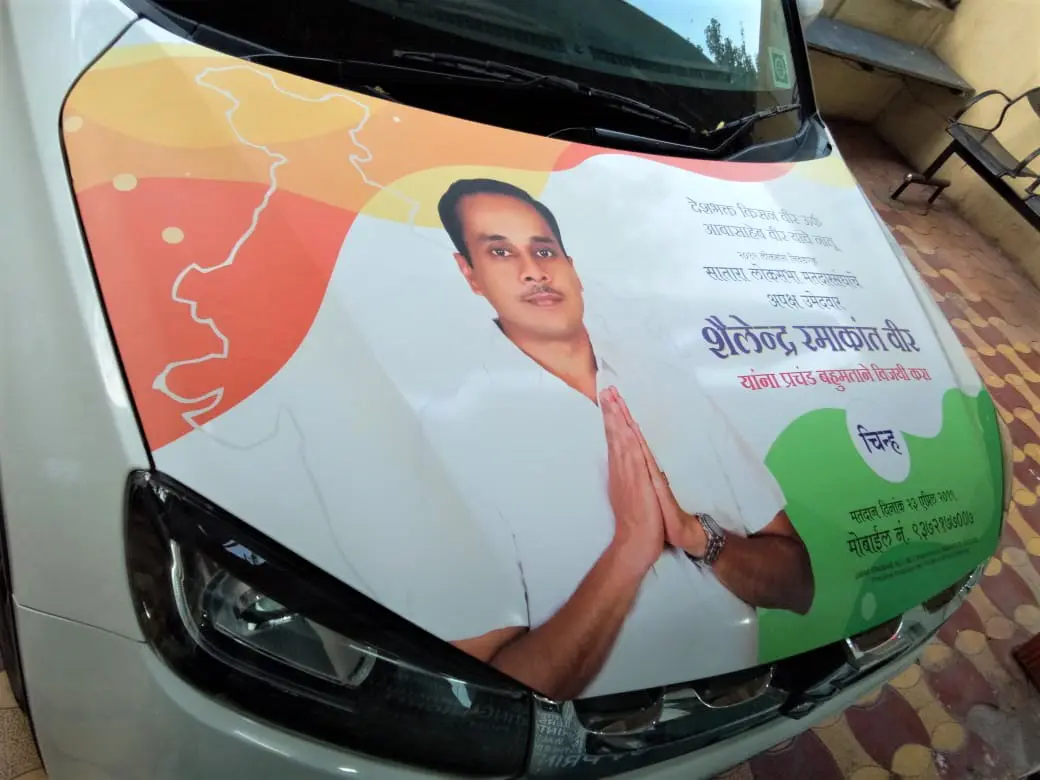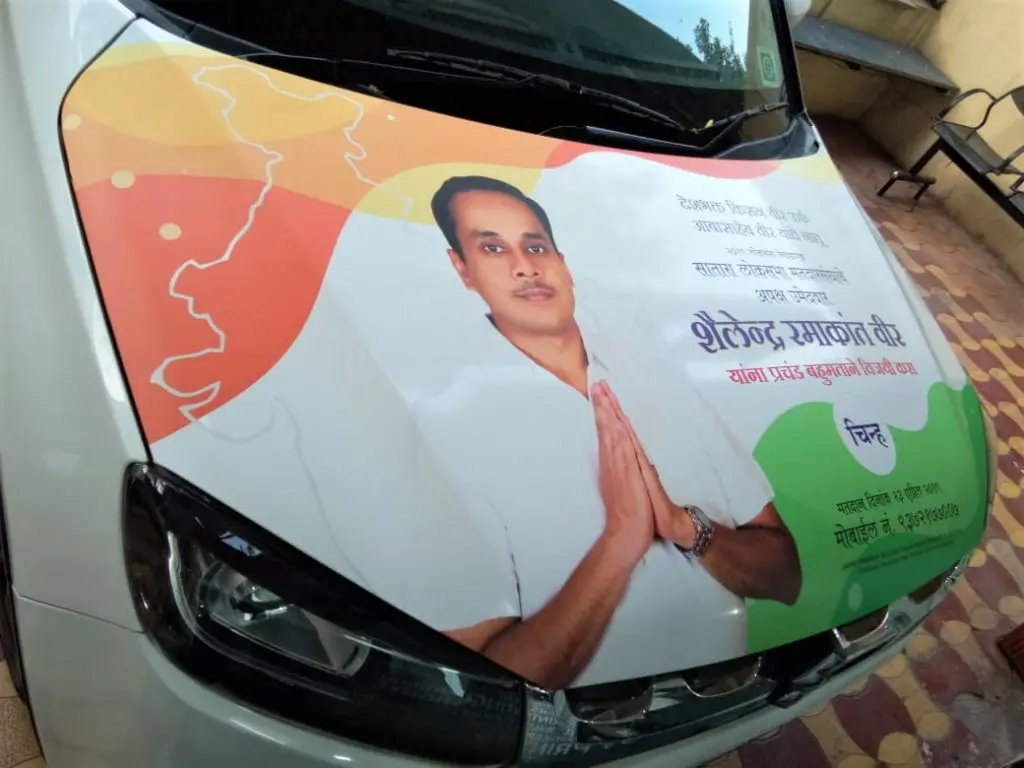 Types of Vehicle Branding Media
There are several types of vehicle vinyl media that you should be aware of, based on their end applications.
Types of vehicle branding prints based on the surface that they will be pasted on:
Regular/calendered vinyl for smooth and flat surfaces
Cast vinyl prints for uneven and curved surfaces
Prints differentiated on the basis of visibility:
Non-reflective vinyl prints
Reflective vinyl prints that are visible at night or in low light conditions
Types of vinyl prints differentiated on the basis of their shape:
Rectangular shaped continuous stickers
Plotter cut decals and letters in any non-linear shape
Solutions for areas other than the main vehicle body:
One way vision film prints for the windows
ACP panel prints for corrugated side panels
So let's have a look at each of these types of media in more detail.
Regular Vinyl Prints For The Flat Surfaces/Areas of A Vehicle
Self Adhesive Vinyl (or SAV for short) is a smooth and thin sheet of plastic. It is specially coated on one side to receive inks from inkjet printers. Its lower surface has a coating of glue. This adhesive enables us to paste the printed vinyl sheet as a sticker on a variety of smooth surfaces like walls, glass panels and the metallic exteriors of vehicles.
We can print extremely high-resolution images on vinyl. Further, we laminate the prints to protect the image from dust, scratches, rain and harsh sunlight. Finally, this media is highly economical.
All these properties make inkjet printed vinyl an ideal solution for branding on vehicles.
But there is one limitation to using this media for our purposes. Standard vinyl media (also known as calendered vinyl) is constructed for advertising primarily on flat surfaces. And this works great when it comes to branding an office wall or glass partition.
But regular vinyl prints do not perform well on curved surfaces. When you paste these prints on rounded surfaces like a car bumper, the image will develop creases and wrinkles.
Since the media does not fully conform to uneven surfaces, you will also see bubbles while pasting the print. Also, heat can make calendared vinyl shrink. And as time goes by, this shrinkage results in the print peeling from its edges.
But one should not hold these shortcomings against the media. This is because the primary application of standard vinyl prints is commercial advertising on flat surfaces.
Print houses repurpose this media for vehicle branding only because it is so very economical.
You can consider regular vinyl prints for branding your vehicles in the following cases:
The project has to be completed on a tight budget.
The area that has to be branded is flat and not curved — for example, the area of the door panels just beneath the windows.
The advertisement is for a short duration. For example, in Pune, you can advertise on rickshaw hoods and the sides panels of the city buses. This ad campaign is run for a short duration. Since economy is more important than quality in this use case, ordinary vinyl prints will work just fine.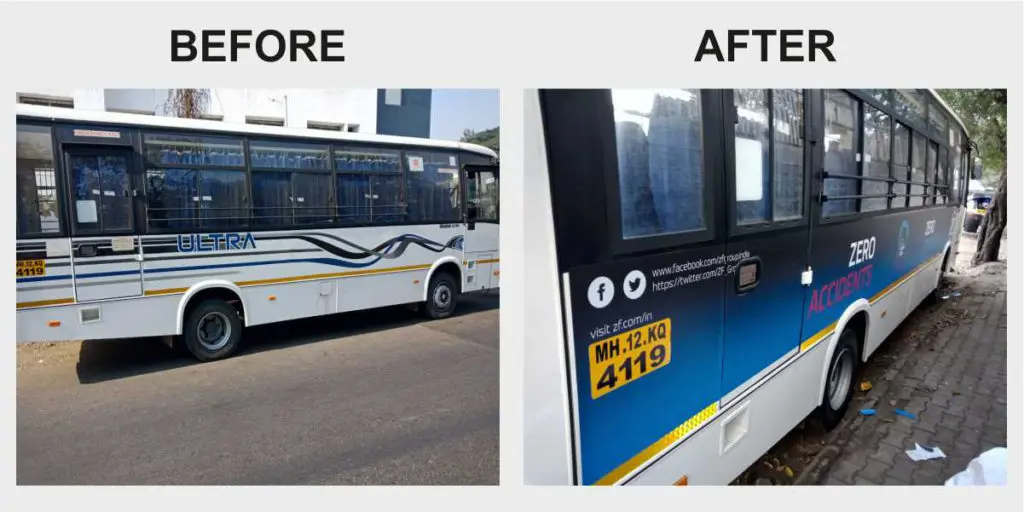 Cast Vinyl Prints Specially Approved For Vehicle Advertising
At Orchid Digitals, I always recommend the use of specialised cast vinyl media for car branding jobs. As against their regular vinyl counterparts, cast vinyl is constructed to meet specific needs and requirements.
And prints on vehicles is one end-application they fulfil faithfully.
Cast vinyl prints are highly robust and will not degrade in extreme weather conditions. As a matter of fact, some premium brands like Avery and 3M, have developed media that has an operating temperature ranging from -63 degrees to +107 degrees celsius.
Images reproduced on this high-grade media will not fade, and the sticker will not crack or peel off even when the car is driven in desert-like environments or parked in Arctic-like conditions!
But the main benefit of cast vinyl vehicle prints is their dimensional stability. These stickers easily conform to all the curves that a car's surface can throw at them. And they will adapt to all the recesses and indentations of your car body.
One can easily paste these prints on the gentle curve of your car bonnet or around the sharp turn of its bumper without the fear of any creases or wrinkles.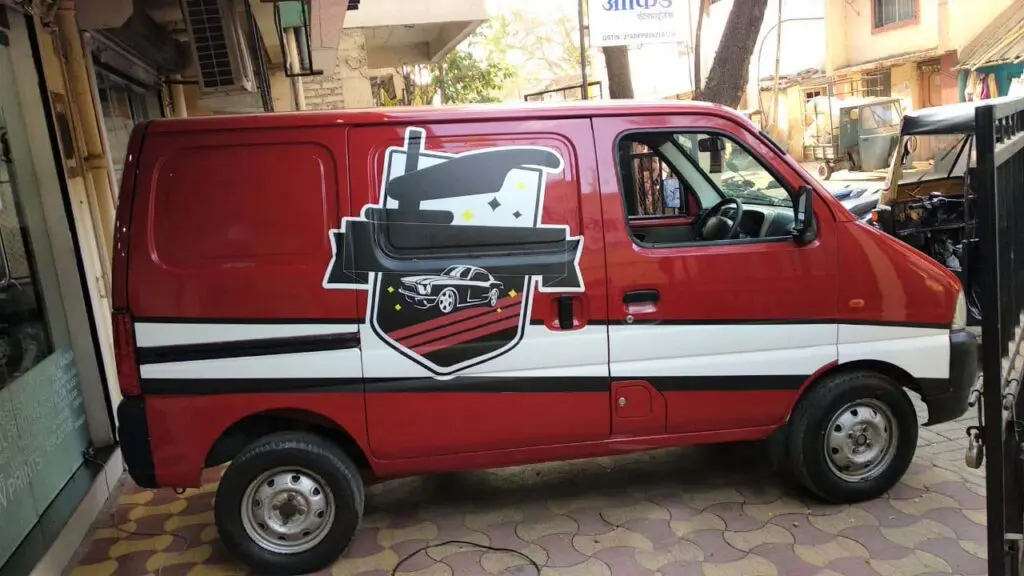 Bubble Free Air Release Vinyl for Premium Car Branding Jobs
At Orchid Digitals, we also use a specialised ' Bubble Free Air Release Vinyl' for vehicle advertising. Let me explain how this sticker works.
While pasting vinyl on any smooth surface, applicants (or the guys who are doing the vinyl pasting) face a pervasive problem. Air bubbles get trapped between the adhesive side of the vinyl print and the surface of the vehicle.
And these trapped bubbles look ungainly.
Applicators use a squeegee (a flat smoothing tool) to paste the vinyl and achieve a smooth finish. The bubble-free air release vinyl has a fine, nearly invisible mesh on the adhesive side. And this mesh negates the possibility of a bubble forming by allowing the air to escape at the time of pasting.
This results in a very even, 'paint-like' finish after pasting.

When Would You Use Cast Vinyl Prints To Brand Your Vehicle?
A high-quality product will always cost more. And quite frankly, this is the only disadvantage of cast vinyl prints. When compared to regular vinyl prints, this media is priced on the higher side.
So, while ordinary prints will work for short-term use and throw cases, we suggest using a cast vinyl wrap for more premium applications and projects with stringent quality requirements.
We recommend cast vinyl, bubble-free prints for the following use cases:
Your vehicle design flows over the curved and contoured surfaces of your automobile body.
You need a very premium finish crease and bubble-free car wrap.
The branding has to remain on the vehicle for extended periods – in many cases, for years together.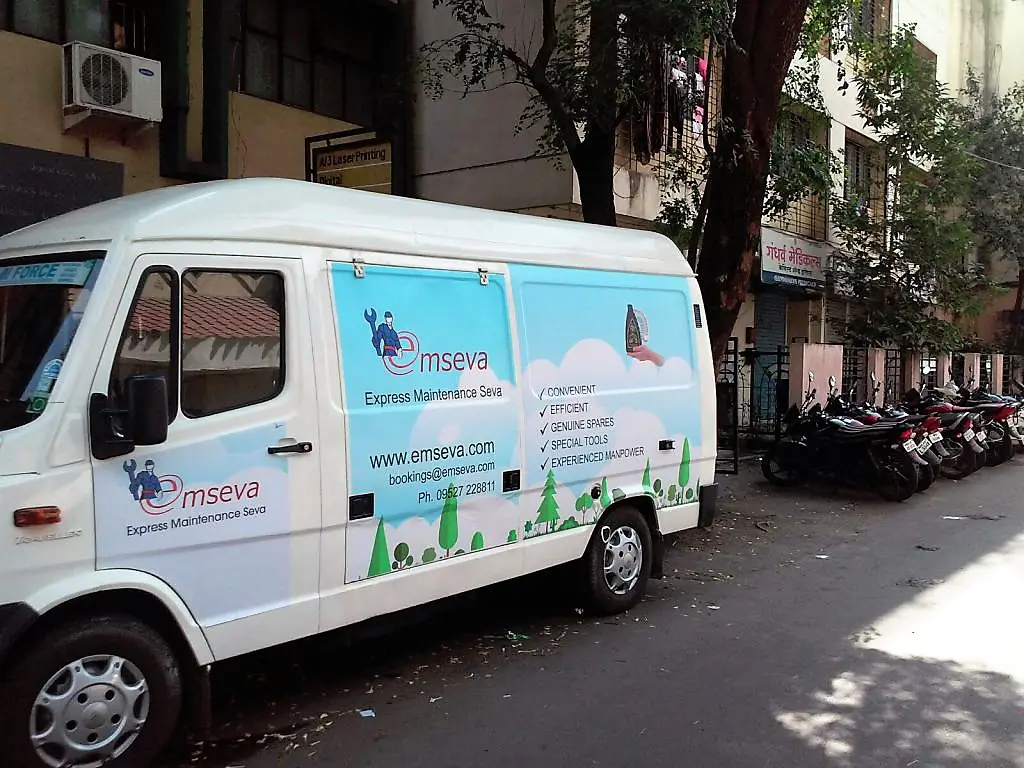 Plotter-cut Vinyl Decals and Shape-cut Logos For Making Car Stickers
All the varieties that are listed above are in the form of large-sized prints. These prints are then pasted on the surface of the vehicle as one continuous sticker.
But in some cases, a continuous sticker will not work for branding a vehicle. Here you need to cut out individual letters and paste them one by one with necessary gaps in between.
At Orchid Digitals, we use a machine known as a plotter to cut out individual letters and paste them in place, using masking tape. In such a vinyl car decal, you can see the paint of the surface beneath, between the gaps in the letters. This is the main difference between a regular sticker sheet and a decal.
Cutting plotters can also output your company logo in any shape you desire.
Vinyl-cut car decals look highly professional and give your vehicle that 'factory-made' look.
Shown above is a job executed for the car and bike magazine, 'Overdrive'. In this case, the print job was not a simple rectangle. We had to cut the vinyl in a particular star shape and then paste the same on the car's sides.
Mercedes Benz runs an annual event called 'Star Struck' to showcase the capabilities of their luxurious SUVs. You might have noticed the play of words; wherein star-struck also refers to the Mercedes logo.
The event organisers at Overdrive tasked us with cutting the vinyl in the shape of a shooting star. We also overprinted the word 'Star Struck' on the same. A similar job was also done for the Horiba Company wherein we placed their company logo on the bonnet of the corporate executive's car

Reflective Vinyl Prints for Night Visibility
Radium reflective stickers are another specialised media that are widely used for vehicle advertising. Reflective vinyl is especially visible in low light conditions where they throw back the light emitted from other vehicles.
Pay close attention to the next ambulance that you see in the evening or at night. You'll find that the letters spelling out 'AMBULANCE' reflect light in the darkness. Emergency service vehicles like ambulances, fire trucks, and police jeeps need to be marked with radium reflective stickers, by law.
But even private vehicles use reflective stickers to make their logos and taglines stand out. Logos of cab companies typically use reflective vinyl prints to brand their cars.
Glass Films for Vehicle Windows
Most of our customers do not cover the windows of their vehicles with prints or even dark, tinted films. This practice is also forbidden by law in the Pune Municipal Corporation, city limits.
But for those of our customers who need to advertise on their side and rear windows, we have a 'one-way vision' glass film, ideally suited for this purpose.
One way vision allows the passengers sitting inside the vehicle to see what's happening on the outside. On the other hand, people on the road (outside the car) can only view the branding/images pasted on the glass. They cannot see what's happening inside the vehicle.
So one-way vision films fulfil two purposes:
They act as a privacy panel for the occupants inside the vehicle.
And they extend the scope of advertising on vehicles by including glass surfaces.
Here is a caveat that you should be aware of before you order these mesh film prints.
One-way vision films are not magic – they're just an optical illusion. They trick the eyes into registering images in bright light conditions. As such, one-way vision films lose their efficacy at night time when the interiors are lit, and the exteriors are dark.
Here is a more detailed post about one-way vision prints.
Rigid ACP – Aluminium Composite Panel Prints for Mobile Van Advertising
Shipping containers and delivery vans like Tata Ace (Chota Hathi) typically have corrugated sheets as their side panels. These corrugated metal panels are instrumental in increasing the strength and load-bearing capacity of the vehicle.
But when it comes to van branding or truck branding, the waves on their highly uneven side panels present a problem.
We can use cast vinyl prints to cover even the extreme curves on the sides of a container. But remember, cast vinyl prints are expensive. And even after bearing this extra cost, the visibility of our truck branding may remain low.
This is because any print pasted on successive curves becomes challenging to read. The gap in between the individual corrugated flutes is so deep that the more delicate design elements and small text on our image become illegible.
The use of ACP – short for aluminium composite panels can resolve this problem.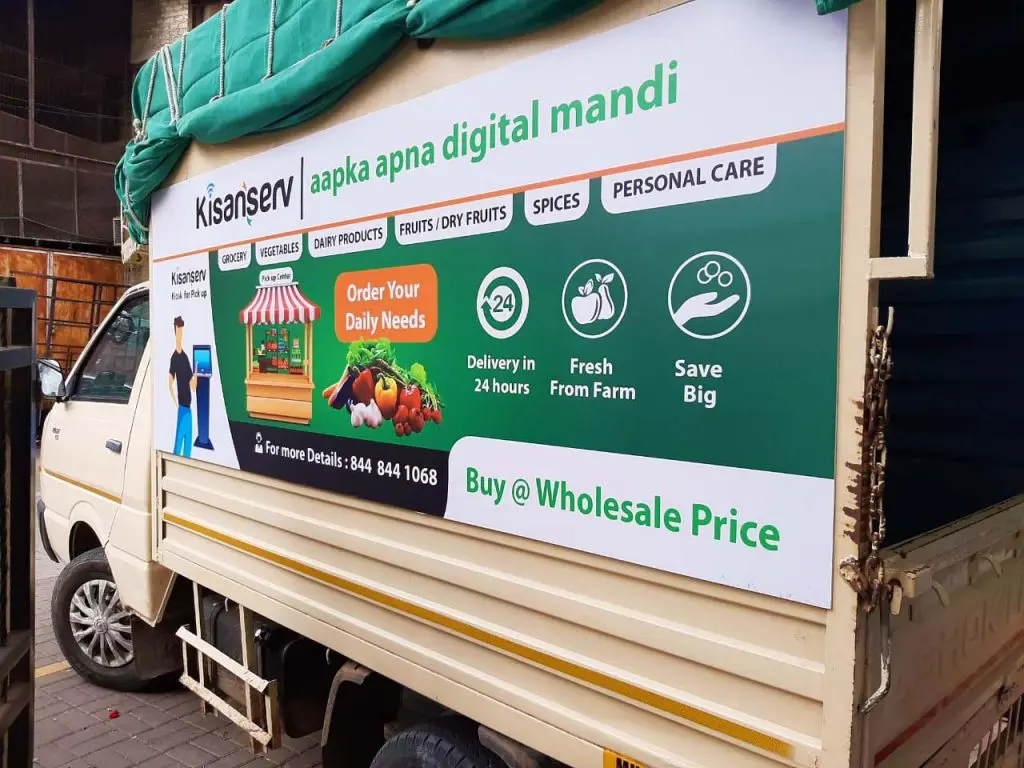 ACP sheets are a solid material used mainly in the construction and furniture industry. But a smart printer can also repurpose these sheets for image reproduction.
An ACP sheet is made of two thin aluminium foils with a rubber sheet sandwiched between them. This rubber core is thick, rigid and highly dense. It gives the ACP sheet a lot of strength. And this strength comes in handy when we have to create signs that need to function in incredibly harsh conditions.
Printed ACP sheets are the ideal solution to our container's corrugated side panel problem. One can directly bolt these rigid sheets onto the sides of the vehicle. Their tough metallic exterior prevents denting. Moreover, these aluminium sheet prints will not easily rust or degrade in harsh weather conditions.
All of which helps in making ACP prints an ideal solution for mobile van advertising and for branding the sides of trucks & container vehicles.
Disclaimer About The Adhesion of Vehicle Graphics
One query many of my clients have is whether the adhesive of our vehicle stickers will damage the body paint. And hence this disclaimer:
You can peel off high-end cast vinyl wrap using a heat gun. Gently run hot air over the car sticker to peel back the print. And then, use a mild cleaner or wax polish to remove any residual glue.
Your car should be as good as new.
Low-grade vinyl prints can be removed as well, as long as adequate care is taken. The glue does harden if the print is left in place for extended periods. But since this entry-level print is used for short durations, this should not matter.
In either case, predicting how the print will react with the paint depends on a lot of factors.
You need to consider a variety of things like the amount of heat the car is exposed to, the duration for which the decal is left in place and even the quality of your automotive paint.
For example, I have seen stickers actually melt and fuse to the metal body after a few years. Peeling such stickers poses a risk to the finish of the surface beneath.
As a general rule of thumb, better quality vinyl stickers will also give you greater safety while peeling the print.
Printing Out A Vehicle Graphics Job – Production Process
At Orchid Digitals, our vehicle branding jobs are broken down into the following three stages:
Error correction of the design / the computer file containing the car graphics
Printing out the job and post-press finishing
Pasting/installation of the print
Checking The Vehicle Graphics Design And Correcting For Errors
At Orchid Digitals, we print highly personalised car wraps. These custom designs contain your company logo, text and even product images. But many a time the artwork received from the design agency needs some error correction.
Conceptualisation and design are perhaps the most challenging part of printing on automobiles. While creating the design, the artist needs to measure the dimensions of the vehicle accurately. S/he needs to check that important design elements like logos, text, etc., do not get cropped by protrusions like door handles, fuel caps or mirrors.
The sides of vehicles especially have a lot of breaks like the edges of doors and windows. And the artist needs to create a design that flows as a cohesive whole across these breaks.

Sometimes we find that important content (like the logo or fine text) gets cut because the same is placed at the above-mentioned joints/breaks. Often the dimensions in the design are off by only a few inches. But even minor deviations can still spoil the entire vehicle branding job.
So, as part of our SOP, we request the client to bring his car or van to our premises here in Pune. We match the actual dimensions of the vehicle with the artwork. If needed, we even superimpose a draft print on the car to check if everything looks fine.
Finally, we make necessary alterations to the client's layout and send the same across for approval.
Please Note: At Orchid, we do not provide conceptualising and design support. The same has to come in from your end. We only correct your artwork if necessary.
If you require some good designers to help you with your vehicle graphics project, please click here for some great references.

Printing Out the Job
At Orchid Digitals, we print out your vehicle advertising & branding job on our Roland eco-solvent or Mimaki UV, wide format printers.
Eco-Solvent Printers are known for their extremely high resolutions and vibrant colour outputs. These printed images are further laminated for protection from rain, sunlight, dust and scratches.
UV or Ultraviolet Ink Prints are also of a very high resolution. But in addition to this, UV inks are highly rugged. They are known for their extreme resistance to the elements. Water, sunlight, scratches seem to have hardly any effect on UV prints.
This makes ultraviolet ink prints ideal for outdoor applications. In our car branding use case, your advertising will not fade, blemish, or in turn, degrade the brand's image in the eyes of your prospects.
Installing the Prints on Commercial Vehicles
Once the vinyl sticker prints are ready, the next step is for us to paste them on your vehicle. At Orchid Digitals, we have specialised teams of fitters and pasting guys to do this job. They first clean up your car and remove all the dust from its surface.
These fitters then use a technique called shampoo pasting to ensure a wrinkle and bubble-free job.
Sometimes vehicle stickers start peeling off from their edges. This problem is further exacerbated by water which can start seeping in from the sides. All of which can result in the print getting delaminated.
To prevent this complication, we use a high-grade edge-sealer from well-known brands like 3M. As the name suggests, this specialised glue seals up the print edges to prevent accidental peeling.
Edge-sealing is a speciality service offered by Orchid Digitals. This additional diligence and care is not provided by many of our competitors.
The Difference Between Vehicle Branding and Vehicle Wrapping
'Vehicle branding' and 'vehicle wrapping' are two terms that are used interchangeably.
Both refer to pasting aftermarket prints on vehicles to personalise them and display commercial messages. But, there is a connotational difference between these two terms, based on which areas of the vehicle, get covered by our prints –
Vehicle Wrapping
Vehicle wrapping is when every square inch of the vehicle gets covered by the print. The curved areas like the bumpers, rearview mirrors, slim areas like the window frames and pillars, etc., are all over-pasted by printed vehicle vinyl.
And the end effect is such that you cannot differentiate the print from the original paint of the automobile. Formula 1 race cars are good examples of vehicle wraps. At Orchid Digitals, we do not provide vehicle wrapping services.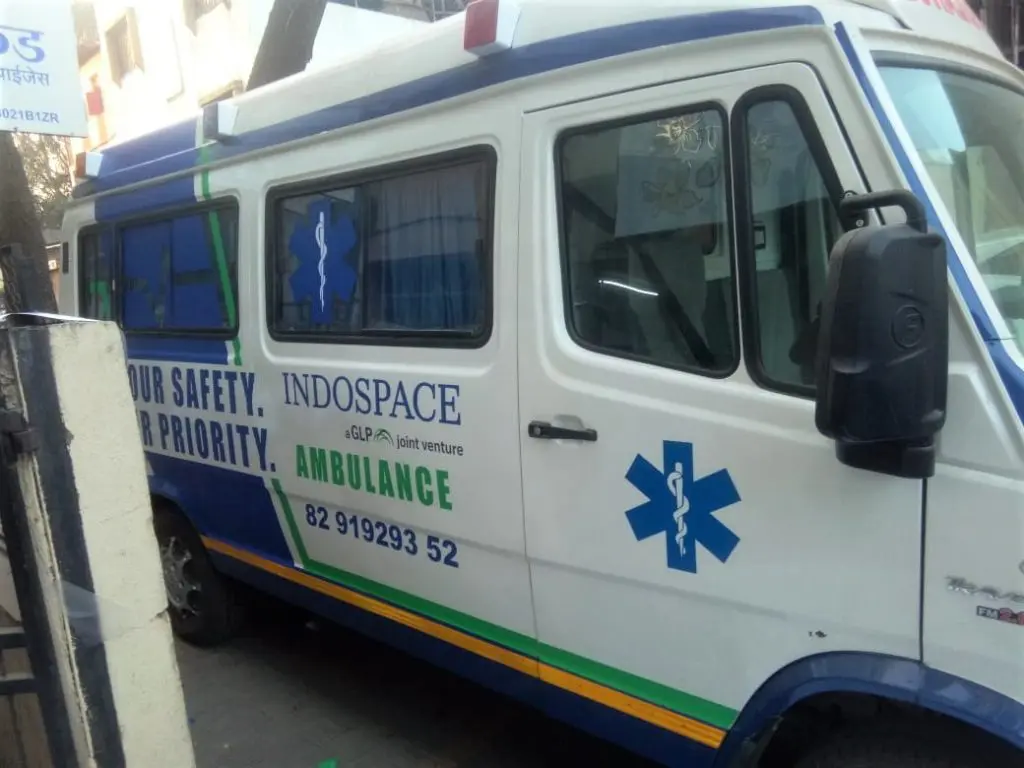 Vehicle Branding
Vehicle branding is what we specialise in at Orchid Digitals.
Here the printed vinyl covers the straight and smooth surfaces of the side panels and the slightly curved bonnet. But these vinyls crease on the highly curved and slotted areas like the radiator grille or the pillars between the doors.
Commercial printing on cars happens on the large door panels under the windows. Where tempos and trucks are concerned, the advertising occurs on the steel frames on the sides of the goods loading bed.
These are the most prominent areas on the vehicle body and provide ample scope for pasting product images and advertising.
Advertising on Municipal Buses and Rickshaws – A Low-Cost Solution for Short-Term Ad Campaigns
The bubble-free cast vinyl prints mentioned in the previous section is indicated for long term and permanent projects. But many ad campaigns, especially the ones on municipal buses and rickshaws need a temporary and more cost-effective solution.
Here, the primary concern is of economy rather than print durability. Companies run short but intense ad campaigns across hundreds of rickshaw hoods and municipal bus panels.
The bubble-free cast vinyl prints mentioned in the previous section is indicated for long term and permanent projects. But many ad campaigns, especially the ones on municipal buses and rickshaws need a temporary and more cost-effective solution.
Here, the primary concern is of economy rather than print durability. Companies run short but intense ad campaigns across hundreds of rickshaw hoods and municipal bus panels.
Public transport companies that run fleets of buses, taxis and rickshaws lease out ad space for short periods like a month or two, for a nominal fee. And they allow ad companies to paste commercial messages on the sides of their vehicles.
These prints need not be of very high quality because they are meant for short-run ad campaigns. And the images are invariably replaced in a week or two, at most. So, for short-term rickshaw and bus branding applications, Orchid offers extremely cost-effective short term use, solvent printed vinyls.
For help in preparing a budget for such projects please connect with us by clicking here.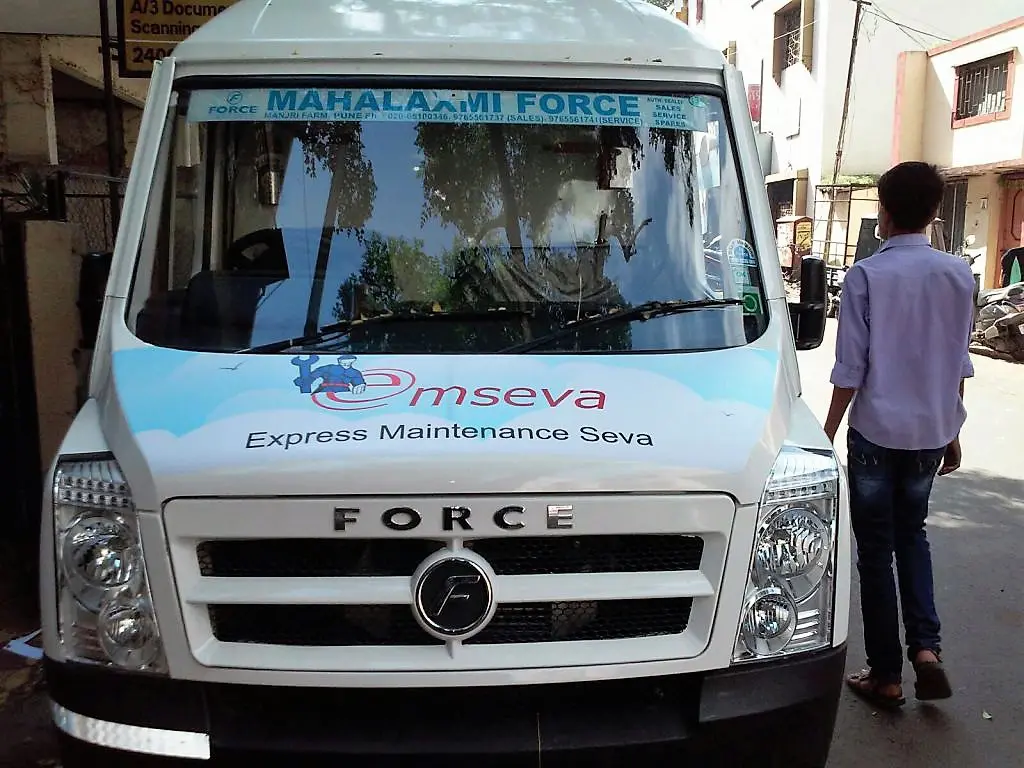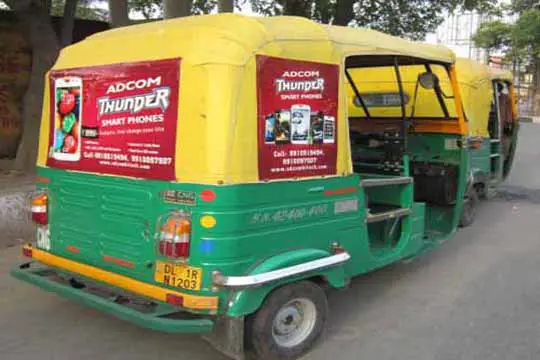 FAQs | Frequently Asked Questions
How Much Does a Vehicle Branding Job Cost?
At Orchid Digitals, we get customers who source just the vehicle graphic prints and do the pasting/installation themselves. These customers are generally auto accessories stores or garage owners.
We also cater to end-users wherein we provide end to end services, including printing and installation on the vehicles.
We also have multiple media options, based on visibility and adherence, to print on your vehicles. Please have a look at the chart below for prices of the same:
Specially Graded Vehicle Vinyls
₹240.00/Sq. Foot*
Extremely robust and strong prints. Will not degrade in outdoor locations and extreme weather.
Example Costing:
₹4320.00 for a print of size 6 feet width X 3 feet height*
Night Reflective Vinyls – Plotter cut | For letters & logos
₹200.00/Sq. Foot*
Letters and logos for VIP cars and emergency vehicles that are visible in low light and night time conditions.
Example Costing:
₹1200.00 for a job of size 3 feet width X 2 feet height*
Plotter Cut Decals for the logos and letters
₹300.00/Sq. Foot*
Company name and logo decals ideal for fleet branding.
Example Costing:
₹1800.00 for a job of size 3 feet width X 2 feet height*
Vinyl sticker
₹120.00/Sq. Foot*
Laminated vinyl print for pasting on flat (non-curved surfaces)
Example Costing:
₹2160.00 for a print of size 6 feet width X 3 feet height*
ACP (metal) plate
₹200.00/Sq. Foot*
UV ink print on strong metallic sheet. Ideal for mid term applications.
Example Costing:
₹3600.00 for a board of size 6 feet width X 3 feet height*
Please note:
The above rates attract 18% GST
All rates include printing + installation at our place in Pune
If installation is not required (when the client pastes the prints himself) the rates will come down
Rates quoted are per square foot. To arrive at the final figure, you need to first calculate the area of your print job. For example, let us assume that you need a custom car branding print of size 2 feet height and 3 feet width. Further, let us suppose that the print needs to be visible at night. In this case, the cost of the vehicle print works out to:
2 feet X 3 feet X 180.00 (cost of reflective print as per table above) = Rs.1080.00 + 18% GST
Shipping and Delivery
Vehicle advertising prints can be delivered anywhere in India in a roll form.
Delivery charges are extra. Please let us know the address where the material has to be couriered and we will get back to you with the same.
Print installation happens at our place in Shaniwar Peth, Pune. Please leave your vehicle at our premises for a couple of days and we will do the needful.
Question: Does this product get installed on our vehicles out of Pune City?
Answer: No. We are sorry. We do not provide outstation installation services.
Here is the reason why –
Feasibility – We have in-house pasting / fitting guys to install the prints on your automobiles. But custom printed vehicle vinyl is a pretty low-cost product. So sending the fitters over long distances means that our customers will end up paying more for the cost of their transportation than the cost of the actual print.
Therefore, if you are stationed out of Pune, it makes sense for you to source the job from us, via courier. You can then ask your local glazier/glass filming guy to help with the installation.
Get a Quote for Your Vehicle Branding Job
Please leave us your details and we will respond promptly
Similar Products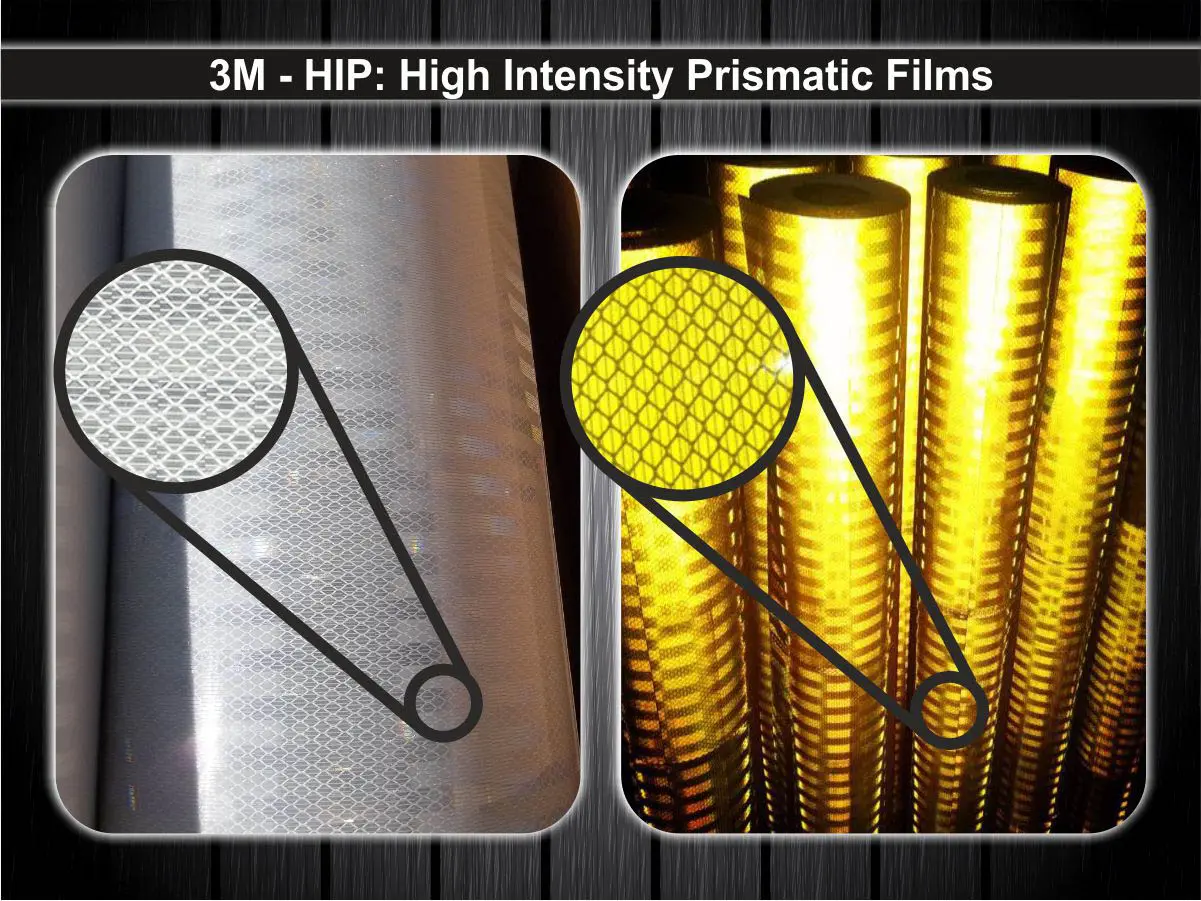 Specialised Reflective Vinyl Prints Visible in Low Light Conditions Your…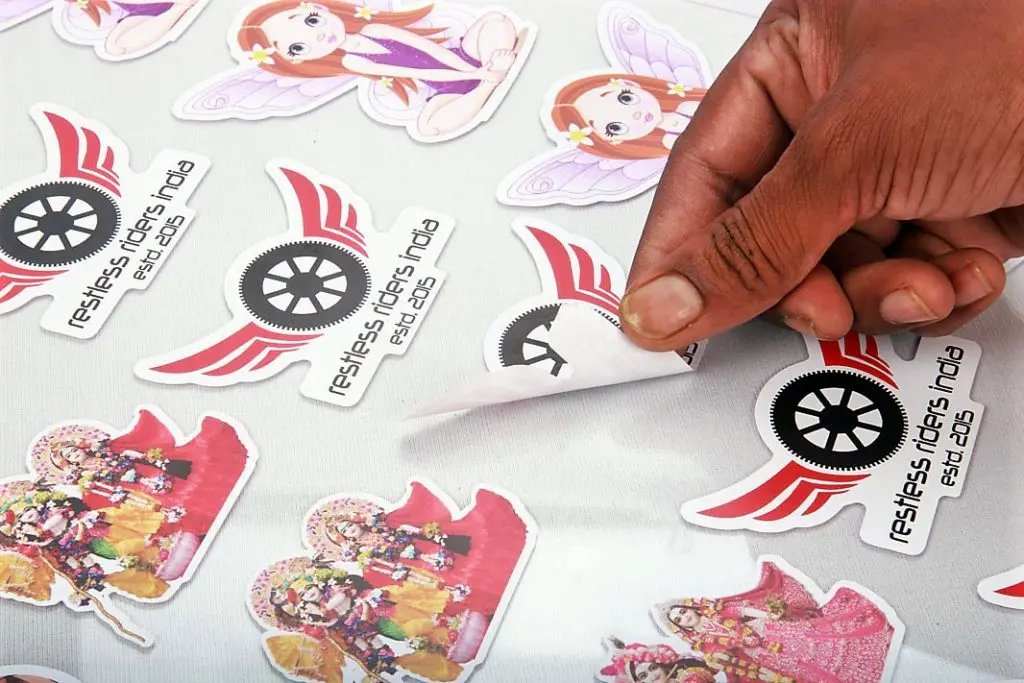 Kiss-cut stickers to nail your small-size branding needs. Nonlinear die-cut…
Top pasting parking stickers for bikes & reverse pasting stickers…