Aluminium Frame with Backlight to Light-up the Print Within
Attract customers with a stunningly lit display of your products
Backlit aluminum frames for a very impressive display of images.
Easy to open frame which allows frequent change of prints within
Bright LEDs to highlight prints and instantly attracts attention
Suitable for retail point of sale locations such as restaurants
Shipping and installation facility available
Prices starting from ₹800 per sq. ft
LED Backlit Panels – Detailed Description
Modern stores don't just sell products – they sell aspirations. Aspirations to get the best that's out there. And our primary way to identify the best of the lot is to gauge it visually.
That's why the key offerings at retail stores and restaurants need to be displayed and highlighted in the best manner possible. If it looks good and attracts the customers, it sells.
But what's the best way to place your products in a good light? Well, you place the light source behind it 🙂
Enter translite LED panels, also known as Backlit Clip-on frames and LED slim light box in India. A thin and sophisticated medium to highlight the marquee products at your store.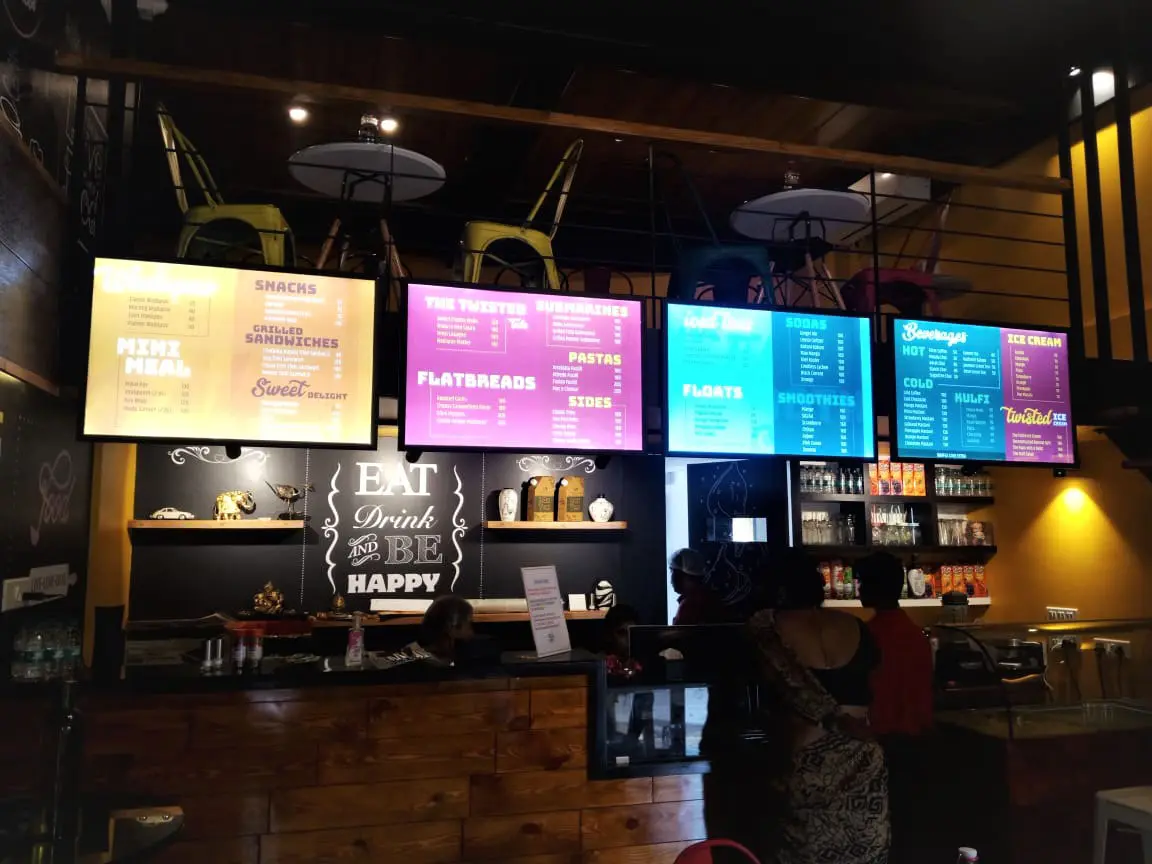 Why Use Slim LED Clip-on Boards?
The modern translite LED panels solve an age-old problem – it highlights the products without acting as a distraction. Traditionally, backlit boards were bulky. They were essentially a 6-inch thick metal frame containing fluorescent tube lights. And as for the actual communication of your ads/imagery/content, a printed backlit flex print was then stretched across this frame.
This low-cost solution used to be ideal for outdoor applications. But a big and ugly box made of tin/patra may not look very appealing inside a high-end retail store. Its bulky form-factor and heavy presence would take away attention from the actual communication.
Moreover, the print fitted on a metal frame is forever. Whereas, communications change, fashions come and go. New products keep getting lined up.
This is exactly where the slim-line translite LED panels shine! Pun intended.
At less than half an inch thickness, these panels are quite slim. The communications are lit using LEDs installed at the edge of the frames. This allows for vibrant and uniform lighting at the back of the print, making it superb to look at and a great option to enhance your shop or corporate office interiors.
Also, changing the prints within this panel is a snap! Quite literally so; read on to find out how…
What Are the Benefits of Using an LED Backlight Panel?
Impressive and stunning presentation: The high-resolution prints combined with the translite material makes for a stunning visual appeal. The communications displayed through slim line panels look brilliant even without the backlights on. And once they are toggled on, the visuals only get better.
Easy to install and maintain: Acrylic frames are extremely lightweight and easy to handle. There's not much that can be broken on them anyway. After a one-time installation on the wall, they can be used without hassles.
Prints can be updated: The intuitiveness of these clip-on frames is in the fact that your communication can be updated as per your will. The edges of the aluminum profile can be simply snapped open to replace the prints inside. And it's a fairly easy thing to do which can be done by anyone in the store.
Inexpensive: The LED backlit panels are pretty much a one-time investment that can be used for a long time. Apart from its one-time cost, the only recurring expenses are that of:

The new prints – This is quite negligible as compared to the actual frame / hardware.
Electricity – Quite less, considering that these panels use modern LEDs, which deliver better light while consuming a significantly lesser amount of power.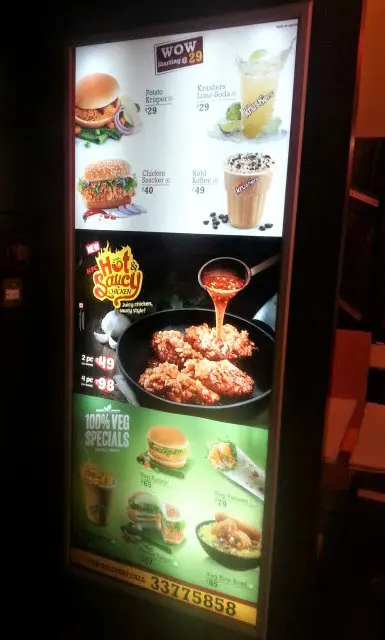 How Are the LED Clip-on Boards Made?
LED clip-on boards are one of those things that are both beautiful and functional, without sacrificing simplicity. An LED clip-on board essentially consists of the following components:
Openable Aluminum profile: Less than half an inch thick, this aluminum profile holds the print.
LEDs on the Edges: Embedded on its edges of the aluminum profile are small LEDs which light up the print from behind.
Sheet of acrylic with LGP film: The base is made of a clear acrylic sheet with an LGP (Light Guide Pass) film. The latter ensures uniform distribution of the light across all corners of the print. This diffused light ensures that the entire print looks great and uniformly lit.
Print on translite film: The high-quality prints of your products and offers are done on a specific material called translite. These films allow light to pass through, creating a visually alluring effect. Also, application of light from the back further makes the prints pop out and appear prominently.
Acrylic Sheet on the top: The translite print is held in place beneath a clear acrylic sheet.
12.5 volt adapter is included with the frame: Remember LEDs cannot be plugged directly into the mains! They will burn out instantly!
Where Can These LED Backlit Panels Be Used?
These panels work best in modern retail stores. They are also extensively used for displaying the menus and food imagery in restaurants and cafes. There are two main reasons for this:
The two-pronged visual appeal that these panels hold. They look great both with and without the use of the backlight.
The ease of changing the prints. This makes a lot of sense for these establishments with fast-paced operations and ever-changing content.
Non-Lit Aluminium Clip On Frames – An economical option to this LED Variant
While LED frames look very beautiful by virtue of lighting up the print communication within, they may not work for tightly-budgeted marketing campaigns. We have a non-lit variant of clip-on frames which is significantly more economical than the lit option.
Non-lit clip-on frames work exactly like the lit LED frames. They too provide for a poster to be fixed under an acrylic sheet with openable aluminum profiles holding everything in place. The only difference is there are no LEDs on the edges. Please jump to this page to find out more.
FAQs | Frequently Asked Questions
How Much Do Edge Lit Light Boxes Cost?
LED clip-on board pricing starts at Rs. 800 / sq ft. This includes the cost of the frame, its LED fittings and the translite print. and they come in the following standard sizes.
A4
₹1200.00/piece*
Premium looking light box / poster panel for an office environment
A3
₹1800.00/piece*
Premium looking light box / poster panel for an office environment
A2
₹2400.00/piece*
Premium looking light box / poster panel for an office environment
A1
₹3600.00/piece*
Premium looking light box / poster panel for an office environment
Clip-on Frame
₹900.00/Sq. Foot*
Premium looking clip-on frame / poster panel for an office environment
Example Costing:
₹10800.00 for a print of 4 feet width X 3 feet height*
*Prices excluded of 18% GST
I want a different frame size. What should I do?
Odd sizes (the sizes that do not fit into our standard sheets of acrylic) are costlier as they lead to wastage of material.
Do reach out to us if you have sizes other than the ones mentioned above.
Get Custom Quote
Please leave us your details and we will respond promptly
Similar Products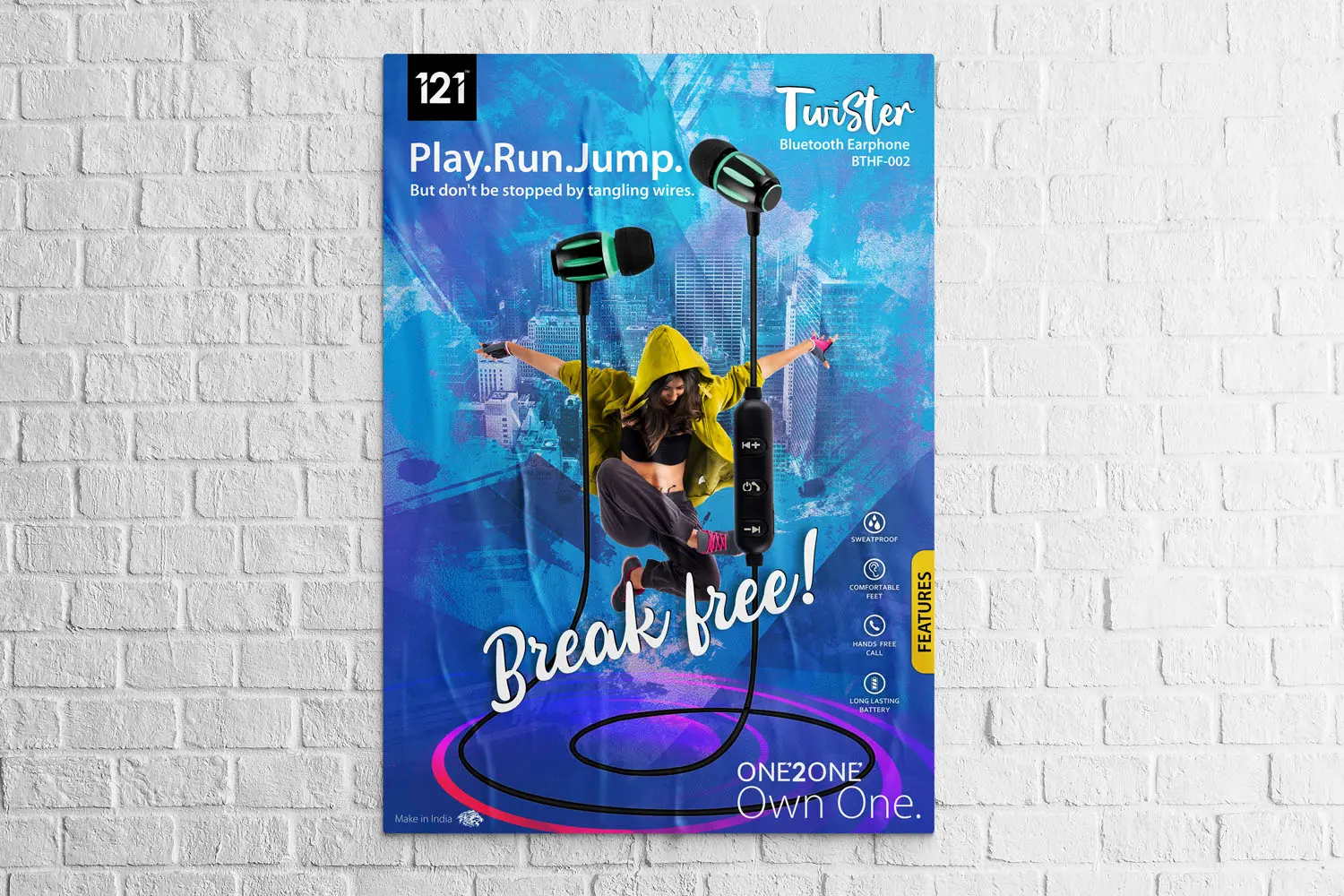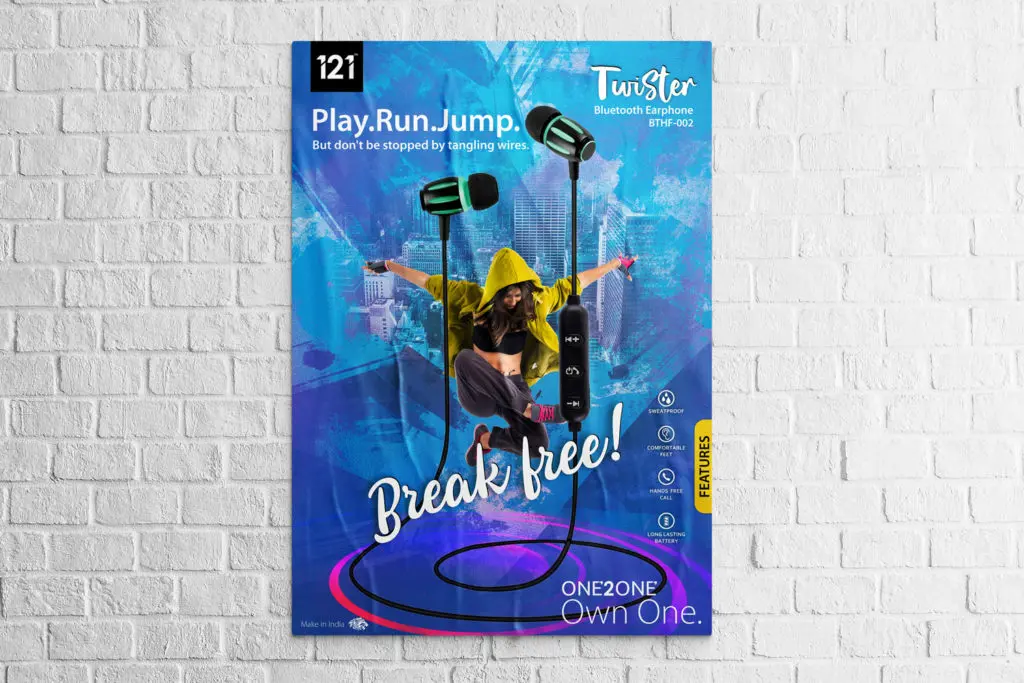 Poster printing for ads and marketing. Presentation posters from size…
Acrylic Sandwich Frames for Displays at Retail Stores and Offices…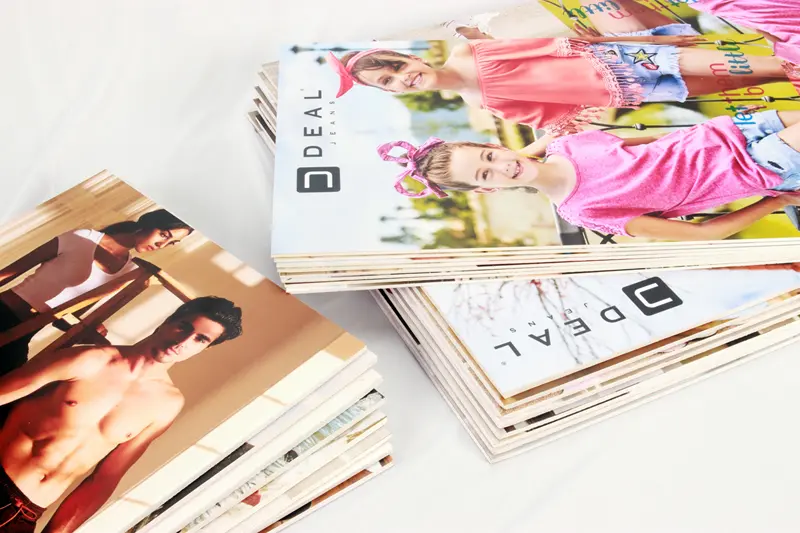 Sunboard / Foam Sheet Prints. Thick, Rigid Yet Light-weight. Communicate…