Custom Canvas Prints
Immortalise your memories on original cotton canvas
Images with stunning clarity & vibrant colours
High-resolution inkjet printing on natural cotton canvas
Artists can even hand paint on this cotton material
Large-sized prints available
Water-proof & weather-proof prints
Canvas media that can be stretched on a galley frame
India-wide shipping
Pricing starts from ₹ 150 per square foot
Canvas Prints – Detailed Description
An empty wall is boring. It is a void, just screaming to be filled.
Interior decorators lend character to such walls by adorning them with wall prints, wallpapers, wall hangings and murals. But here is one more, very classy way to achieve the same.
Liven up your walls using Custom Canvas Prints.
Inkjet printing on canvas is one of the most premium photo reproduction services we offer here at Orchid Digitals. And believe me, we have quite a few options in this category.
Canvas prints are rich. They are elegant and upmarket. And as I just mentioned, canvas prints are an ultra-premium option to display your photos, painting and product images.
We all have those fantastic family pictures from a recent wedding or some joyous vacation shots saved on our mobile phones. But sadly, that is where all these memories will mostly remain.
We do share good pictures of ourselves on social media forums. But for the most part, such great images of you, and your loved ones, remain hidden and largely forgotten.
So give those pixels a physical form. Decorate your home or your office walls with joyous memories. Order a high-resolution photo print on canvas today.
Type the term 'canvas printing near me' in your search box. And you will find tons of vendors online. But Orchid Digitals provides a product way better than any of our competitors.
Let us see why.
How to Ensure the Perfect Canvas Print of Your Photos
The internet is awash with online canvas printing services. Even a cursory search will throw up hundreds of options for the same. And an inexperienced client can quickly get confused while looking for the best print provider for his canvas printing job.
Choosing the wrong service will ruin your job. And hence, it makes sense to familiarise yourself with some of the pitfalls to avoid before commissioning your photos on canvas from an unknown vendor.
Here are the things that go into the making of a perfect canvas photo print.
Use Natural Cotton Canvas Media
Buyers assume that the canvas print they order will be a natural fabric, much like the cloth material used by artists for their paintings. They rightly expect their print providers to print the job on a cloth material made of thick, textured natural fibre.
But often, some unfortunate buyers face a rude surprise.
Some unscrupulous vendors abuse their customer's trust. And instead of printing the images on cotton material, they use a cheap, plastic substitute. This plastic media does have a canvas-like texture. But it comes nowhere close to the real thing.
Fly-by-night operators use this artificial material to save on costs. But prints on this media look tacky and cannot compete with the premium feel of natural canvas.
At Orchid Digitals, we use 100% Natural Cotton Canvas.
This material has an extremely rich look and feel. And images reproduced on cotton canvas look simply gorgeous. Prints on cotton canvas also have a slight 'give' or stretchability which is missing from their plastic counterparts.
This elasticity is crucial because the canvas material has to be stretched on a wooden frame after being printed. A plastic print will simply crack when placed under stress. But our custom canvas print is made of natural fibres that are pliable. And you can stretch this cotton print, as tight as a drum skin, around a wooden frame.
So, make sure that you commission your job on natural cotton fabric only. There is honestly no substitute for the real thing.
The Inks Used for Your Canvas Posters Have to be Waterproof & Weather-resistant
When you order a personalised canvas print, you also need to consider its durability and longevity.
Because just like diamonds, a good family portrait is forever.
When clients visit our press here in Pune, they see an old family picture. The image in this print shows me with a head full of hair, cradling my baby daughter in my arms.
It's now been eighteen years since that image was printed on canvas. My hairline has receded, and the gurgling baby is now studying to be a medical doctor.
But that two-decade-old print is still as good as new!
The inks have not faded, and the colours of the print are still very fresh and vibrant.
A photo print on canvas is primarily ordered to immortalise memories. This print will be adorning your walls for years, if not decades. And the challenge is to keep them looking pristine through all that time.
So make sure that your print provider does not use low-quality inks to reproduce your job.
At Orchid Digitals, we use high-resolution eco-solvent and UV ink printers. These inks are highly robust and do not degrade over time. Leave our prints out in the open, or dunk them in a bucket of water, and they still won't get damaged.
Our canvas prints are waterproof and even scratch-resistant. This protects the image from daily wear and tear. And more importantly, our inks are immune to sunlight. The colours remain bright and fresh even after years of exposure to the elements.
Use High-resolution Images and Hi-res Printers to Print your Photos on Canvas
A print can only be as good as the source file.
A low-resolution image file will result in pixelation of the final print. So, to ensure crisp and clear picture reproduction, be sure to share only high-resolution versions of your image file. An image of 300 dpi works best for our purpose, and anything above it counts as a bonus.
But a high-resolution source file is only one part of the story.
Most online print providers use small, home office printers to print their client's job. You can get passable prints from such entry level machines. But the quality of these machines just cannot compete with the industrial inkjets deployed in professional print houses.
At Orchid Digitals, we have extremely high-end, Mimaki and Roland wide-format printers. And these machines have three characteristics that help us, easily beat the competition:
Our wide-format printers can generate prints of humongous sizes
These machines are super-fast. They can generate hundreds of square feet of photo-quality prints in less than an hour
But the most important thing for the client is the capability of these wide format printers to generate stunning picture quality at exceptionally high resolutions. The colour and image clarity of these machines is simply unbeatable.
Why Should You Print Your Photos on Canvas From Orchid Digitals?
Orchid Digitals provides all of the things listed in the previous section. We use only 100% natural cotton canvas and generate you jobs at extremely high resolutions on industrial-grade wide format printers. Moreover, our printing inks are highly robust and impervious to water and sunlight.
All of these factors will contribute to a print that looks stunning and will remain as good as new for years, if not decades.
But we bring even more to the table. Here are some additional reasons why you should trust only Orchid Digitals with your canvas printing job.
Quality and Experience
God did not create all print houses equal. There are good print shops and better print shops. And then there is Orchid Digitals. A print service provider ranked among the best not only in Pune but across India.
There are many reasons for this claim, be it our high-end machinery, our qualified staff, or our years of experience in this industry. Click on this link, to find out more details on the same.
Prepress and Postpress Checking of Your Custom Canvas Prints
We follow strict procedures to ensure the highest quality output of your job.
First, we check the resolutions of your image file. If it is blurred, pixelated or deficient in any way, we stop the press from processing the job.
Often we tweak the colours and brightness/contrast of the image. All this with the approval of the client off course. This step ensures the best possible output for the job and it also ensures a smile on our satisfied customer's face 😉
Finally, once the image quality passes muster, we process the print on our high-end printers, as mentioned in the section above. In fact we invite you to visit our press in Pune and see our machines in action. This will address any worries you may have about how the final output will look.
Finally, if something goes wrong despite all the above precautions, we simply replace the job without any questions. In short, at Orchid Digitals, your printing job will always be in safe hands.
Large Photo Print Reproduction Capabilities
Most printing vendors can only supply canvas prints having a maximum width of 60 centimetres or 2 feet.
But at Orchid Digitals, we have these humongous 1.6 meter wide printers. And we stock printable rolls of cotton canvas in widths of 3, 4, and 5 feet.
This enables you to create large-sized, attention-grabbing wall murals. Most of our customers print images having a size of two feet in height and three feet in width. 3-feet X 4-feet prints are also pretty standard.
But at Orchid Digitals, huge, imposing, ten feet wide, wall spanning prints are possible as well.
Applications of Canvas Printing
Printable canvas is a versatile media and has many applications in both home and office decor.
Apart from portraits and family photos, personalised canvas prints are majorly used for painting reproductions. Nature photography, product pics and food shots are also prime candidates for this media. We also serve canvas pictures to customers who create decorative wall hangings and even lampshades!
Here is an exhaustive but not comprehensive list of the applications for canvas prints.
Canvas Prints are Used to Create Copies of Original Paintings
Custom canvas prints are perfect for reproducing fine art and paintings. Admittedly these digital prints are just copies of original paintings. But the texture and feel of cotton canvas make the print look pretty authentic.
And there is a reason why our clients demand this authentic-looking reproduction.
Let's assume for a moment that you are a master artist. You hold an exhibition where your masterpieces sell for lakhs of rupees. While the moneyed connoisseur can afford to buy your expensive originals, other art lovers will demand reproductions of the same at a more affordable price.
So artists scan the original painting and have multiple copies of the same, digitally printed. And this process is called, 'painting reproduction on canvas'.
Many modern artists skip the manual painting step entirely. They create their art on electronic sketchpads or by using apps installed on their computer. Our printing facility helps to give a physical form to their digital creations as well.
Family Portraits on Canvas and Prints of High-Quality Images
Prints on photo paper look good. But when the same images are reproduced as custom canvas prints, they look absolutely stunning.
A photo print on canvas is the right choice for premium applications like wedding photos, family portraits, model photography, high-quality vacation pics, etc.
Spur of the moment selfies can be printed as ordinary colour prints. But planned photoshoots always bring out your true beauty. And these high-resolution images have to be immortalised on canvas.
Interior Decoration
Inkjet-printed canvas is an ideal interior decor solution. These prints are framed, converted into wall hangings and even fitted in light fixtures to enhance your home and office decor. Here are some of the ways custom canvas prints are used for interior decoration.
Abstract Paintings and Wall Murals
Canvas wall art is very popular among interior decorators. Architects and suave homemakers routinely use large photo prints of digital paintings, abstracts, or nature photography to adorn their living spaces.
Canvas Wall Hangings
Canvas wall hangings are another popular interior decoration idea. Here, the prints are not stretched tightly on a frame but are left loosely hanging. You just drape the print on the wall, very much like a curtain.
While most other fabrics and cloth banners are pretty thin, our canvas material is as thick as a burlap sack. And so, the 'fall' of the print on the wall, looks pretty classy.
Custom Printed Lampshades
One of our customers has come up with a highly unique application of this product. Mr. Sanju of Thakur Lamp Shades uses our canvas prints to create customised lamp shades.
He first prints out some pretty stunning designs on canvas at our outlet. This printed fabric is then stretched around cylindrical frames with a light source placed within. And when this light is switched on, you get a lampshade decorated with your custom designs.
You can easily purchase generic lamps and chandeliers from the market. But Mr. Thakur can enhance your decor by providing light fixtures that display your designs, company logo, or even product images!
Tiled Canvas Prints – A Unique Idea for A Wall Mural
Here is a novel idea for a wall mural that is guaranteed to grab your visitors' attention.
Most canvas wall art is generated as a single piece and fitted in one single frame. But in this case, we break up one large image into smaller parts or tiles. These tiles are separately framed and placed on the wall with a small gap between them.
The overall effect is of one continuous image flowing across several discreet frames. Such a mural is quite unique and looks very fetching.
Art School Projects
Art school students have another lesser-known application for canvas prints. They order half-finished, 'bare bones' prints. For example, a student might source an image showing an outline of a horse.
They then use their own paints, oils, charcoal, etc., to fill in the outline. They even add scenery in the background, like a field or a stream.
Essentially, this half printed canvas acts as a foundation for greater, naturally painted creations. This process is only made possible because the media we use for our canvas prints is 100% natural cotton canvas. And artists can easily hand paint on this material using their oil or water colours.
Framed Canvas Prints Stretched on A Galley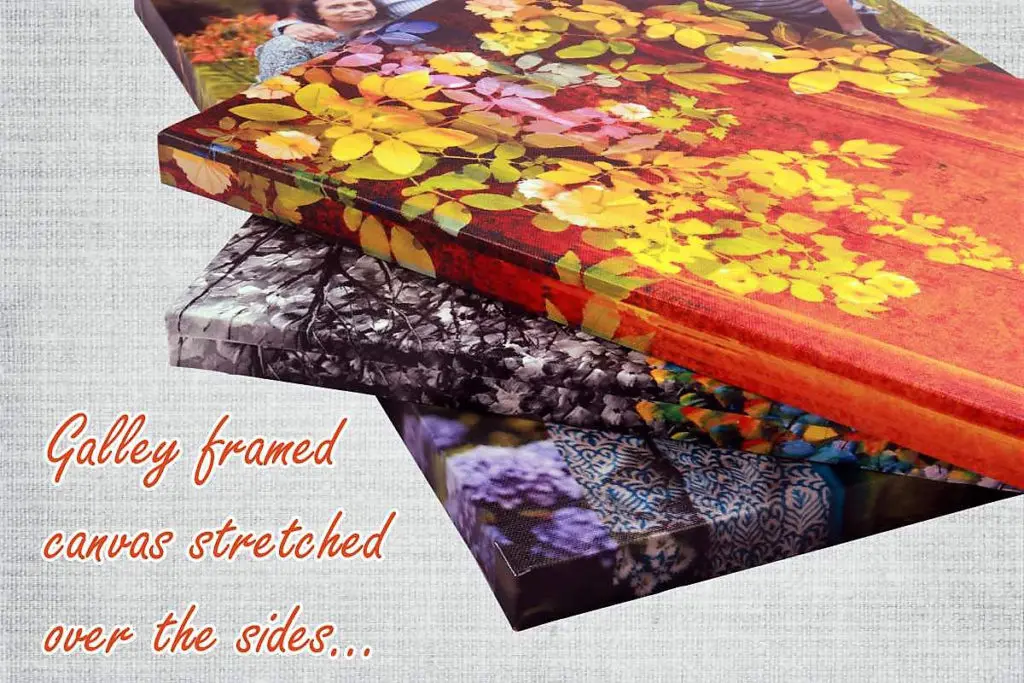 At Orchid, we offer two options to our customers for their canvas printing jobs.
You can print the image on a loose roll of canvas and get it framed yourself.
Alternatively, we can offer a more finished product, wherein we stretch the print on a frame.
In the second case, the canvas media is wrapped around the edges of the frame. Such edge wrapped prints are also referred to as 'galley framing'.
And these framed canvas prints look stunning.
Galley frames are an inch thick and are made of either wood or PVC. The print fully conceals the actual frame. You cannot see the edge of the frame, even when viewed from the side.
This is because the image on the canvas media overflows on the side and wraps the frame entirely, much like the cover on a notebook.
When installed, this gallery framed canvas print juts a slight distance away from the wall. And this raised effect of our print is very visually appealing.
How are Custom Canvas Prints Made?
Four things are needed to make a large photo print on canvas.
A high-resolution image
A roll of printable canvas fabric
A wide-format inkjet printer
A RIP software or printer interface
Professional print service providers load a large roll of canvas on their wide-format inkjet printers. Depending on the size of your job, these rolls can be three, four or even five feet in width.
The machines (on which these rolls are loaded) are specially designed to reproduce large-sized images on printable media like paper, plastic, cloth, or canvas. Since our roll of canvas is hundreds of feet in length, there is no practical limit to the length of your print.
Next, the operator loads your file into a RIP or Raster Image Processor. A RIP is a small piece of software that acts as an interface between the computer and the printing machine. It converts various file formats (like .jpgs, .pdfs, .bmps, .eps) into a matrix of dots that the printing hardware can understand.
Without getting into too many technicalities, the RIP allows the operator to resize your file, set ink levels, correct colours and fine-tune a variety of other parameters.
Finally, we hit the 'print' button and voila, your canvas print is ready.
FAQs | Frequently Asked Questions
What Is the Cost of Canvas Printing?
You can choose to order your canvas prints in a roll form, or you can even get them framed at our end. Here are our prices for printing canvas in both these options.
Prints in a roll form
₹150.00/Sq. Foot*
Extremely premium looking prints
Example Costing:
₹1800.00 for a print of 3 feet width X 4 feet height*
Prints with galley framing
₹300.00/Sq. Foot*
Extremely premium looking prints with a wrapped, galley frame
Example Costing:
₹3600.00 for a print of 3 feet width X 4 feet height*
* Please Note:
The rates quoted above attract 12% GST
The minimum sized job we need for galley framing is 2 feet high X 3 feet wide
Canvas prints cost ₹ 150 per square foot. So for example, if your image is of size 3 feet width by 2 feet height, the cost for the print job is:
3 feet (width) X 2 feet (height) X 1 copy X ₹ 150 (cost of canvas print in a roll form, as per the table above) ₹ 900 = (+ 12% GST)
Shipping and Delivery
Canvas prints ordered online can be delivered anywhere in India in a roll form.
Galley framed canvas prints can break in transit, and we currently deliver this product only in Pune.
Delivery charges are extra and will be communicated to you once we receive the exact delivery address.
Get a Quote for Your Canvas Printing Job
Please leave us your details and we will respond promptly
Similar Products
Digital inkjet printing on cloth material. Create advertising banners &…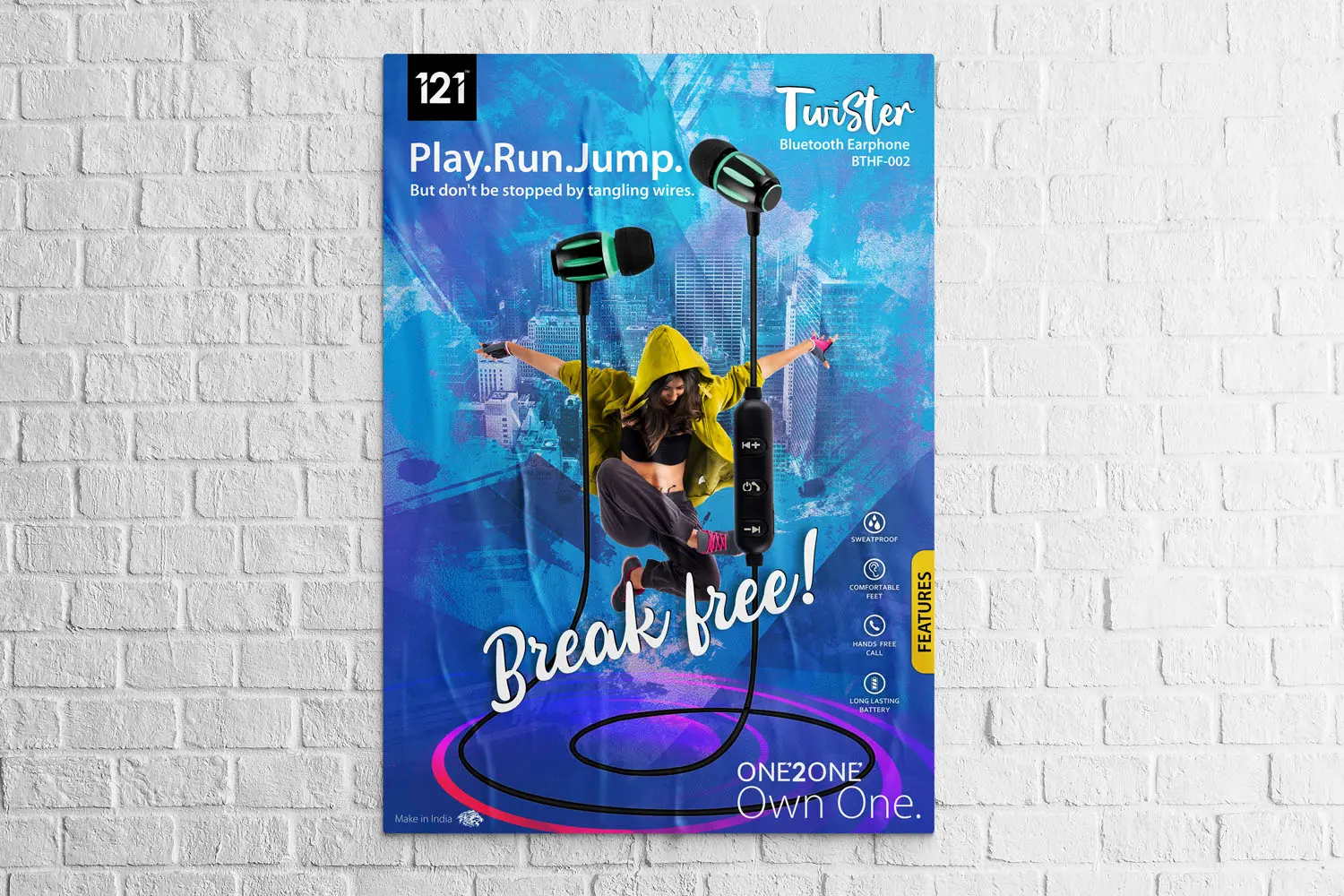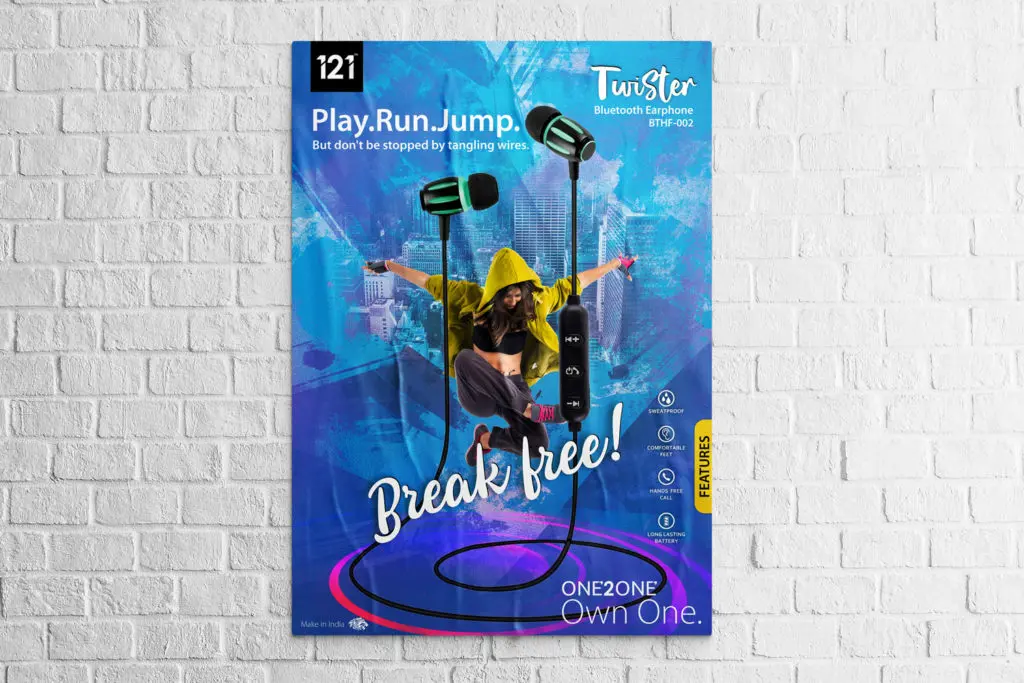 Poster printing for ads and marketing. Presentation posters from size…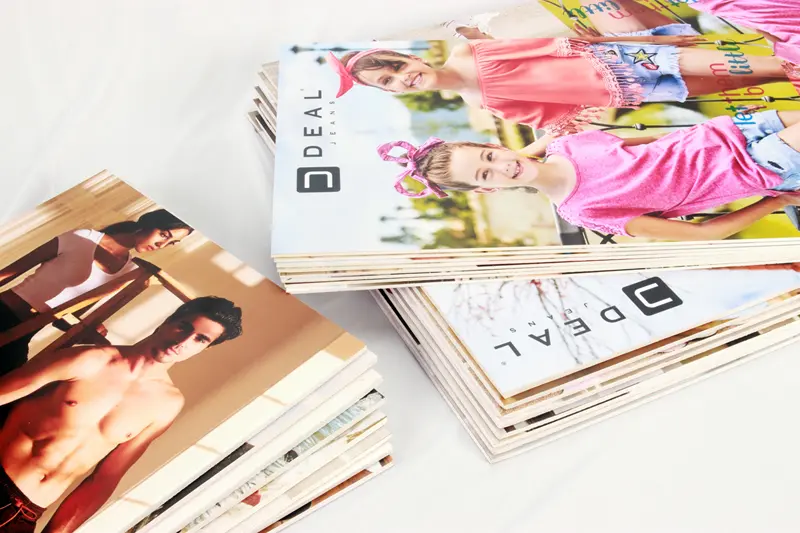 Sunboard / Foam Sheet Prints. Thick, Rigid Yet Light-weight. Communicate…