Self-Adhesive Vinyl Prints for Commercial Advertising
Photo Vinyl Prints to Paste Your Message Anywhere You Want
Inexpensive and high-return vinyl banner prints for marketing & advertising
Adaptable for a variety of smooth surfaces like glass, wooden panels, walls, vehicles, etc.
Use this product to cater to multiple applications like posters, stickers, banners, decals, etc.
Print your image up to any size imaginable
High-resolution photo prints that look jaw-droppingly awesome
Multiple finishing options for vinyl prints like lamination and sunboard/ACP mounting are also available
India-wide delivery available – no need to search for 'vinyl printing store near me'
Vinyl prints starting at ₹ 40 per square foot
Self-Adhesive Vinyl Prints – Detailed Description
Vinyl printing is the best solution for large-sized prints.
Large posters for advertising, vehicle prints, custom wallpaper prints, decals, and even small stickers are all printed on self-adhesive vinyl. In fact, the term 'vinyl banner' is used by customers to refer to just about any advertising print on plastic.
Again rolls of vinyl media are available in various forms like transparent films for glass partitions, reflective vinyl for road signs, night glow prints for safety signs, etc.
Different types of vinyl media having distinct properties are deployed to address specific end applications. For example, floor stickers are made from specialised floor graphic media. Alternatively, transparent vinyl is used for glass branding applications.
So, for a detailed discussion on vinyl printing as a broad-based term, please go to this page that answers the question "What is vinyl printing?', in a lot of detail.
This page refers explicitly to inkjet printed vinyl as a product made from a roll of white and opaque plastic. The main application addressed here is commercial advertising. Further, the media discussed here has a sticker/adhesive base that enables you to paste the print on various surfaces.
This product is also referred to as 'Self Adhesive Vinyl' or SAV for short because you can use it as a large-sized sticker.
So let us go ahead and discuss the properties, application, and price of inkjet printed vinyl.
What Are SAVs or Self Adhesive Vinyl Prints?​
Large-sized vinyl posters are made from white and opaque rolls of vinyl. These large prints are then extensively used for commercial advertising and branding.
The 10-foot advertisement stuck in a mall, the large A0 sized posters stuck in a corporate office, product pictures in retail outlets, the prints on the sides of buses and rickshaws, etc., are all examples of wide-format vinyl prints.
On the other hand, vinyl prints are also used to produce small-sized stickers, decals, nameplates, etc.
So what exactly is this material that one can put to so many varied uses?
What is Printable Vinyl Sticker Made of?
Think of self-adhesive vinyl as a large-sized roll of smooth and evenly finished plastic. This material has the following components.
The Top Surface Where Printing Takes Place
Rolls of vinyl are printed on special wide-format printing machines which use liquid inks. The top surface of the media is specially coated to receive inks. This coating makes the plastic roll compatible for use with inkjet inks and enables very high-resolution image reproduction.
The Glue Beneath the Top Surface
You can paste large vinyl prints on various surfaces like wall, glass panels, vehicles, and even floors. This is because the media has an adhesive layer beneath, enabling us to stick the prints where we want.
You can choose adhesives of different properties for differing use cases. For example, a vinyl sticker with removable adhesive is used where the print has to be discarded after a short period of time. Prints with permanent adhesive are used where a stronger bond is needed and where the images need to remain for longer durations.
The Release Liner
Our vinyl media rests on a waxy paper also known as the release liner. You peel or 'release' the print on top, from this liner. This base layer also enables half cutting or kiss cutting the print. We discuss kiss-cut stickers in more detail on this page.
Wide Format Inkjet Printers To Print on Large Rolls of Self Adhesive Vinyl
Large-sized prints are manufactured on specialised wide-format printers. Rolls of vinyl are available in standard widths of 3, 4 and 5 feet. Also, these rolls are hundreds of feet in length.
Wide-format printers use liquid inks to reproduce high-resolution images and photos on the above rolls of vinyl. These machines also have mechanisms whereby you can print out images as large as you want them to be. We discuss wide-format printers in further depth in this post here.
What are Inkjet Printed Vinyls Used For?
Self-adhesive vinyl prints are an extremely versatile media. These prints cater to applications across a variety of industries. For example, SAVs can be used for branding and product promotion in departmental stores or as wall prints for enhancing home decor. Vinyl is a material that one can use to create thumbnail-sized stickers or building-sized banners.
This material is also available in different qualities and at a variety of price points.
At Orchid Digitals, we sell low-cost prints at rupees 25 per square foot for short term ad campaigns. At the other end of the spectrum, we also deliver high-grade vinyls for use in extreme weather conditions. These prints have a temperature tolerance ranging from -60 degrees centigrade to +107 degrees centigrade. The prints last for a lifetime and cost over rupees 200 per square foot.
So reach out to us when you need to brand a vinyl logo on your aircraft 🙂
But jokes apart, here is a list of the varied applications of inkjet-printed vinyls. And while this list is pretty exhaustive, it is by no means comprehensive.
Printed Sign Boards
Signboards in factories, shop floors, office complexes and even housing societies are all made from vinyl posters. These signs are pretty durable. They are waterproof and do not fade in the sunlight.
For example, a sign showing 'Rules and Regulations' at an outdoor location like a public pool has to be weather resistant. A UV laminated vinyl print is weather-resistant and will not crack or peel in harsh sunlight.
Stickers & Decals
High-grade vinyl stickers are great for product branding, merchandise and logo reproduction. At Orchid Digitals, we supply kiss-cut and embossed stickers made from vinyl prints.
These premium quality stickers are used for product labels, machine information panels, decals for laptops and mobiles, etc.
These vinyl stickers are also waterproof and scratch-resistant.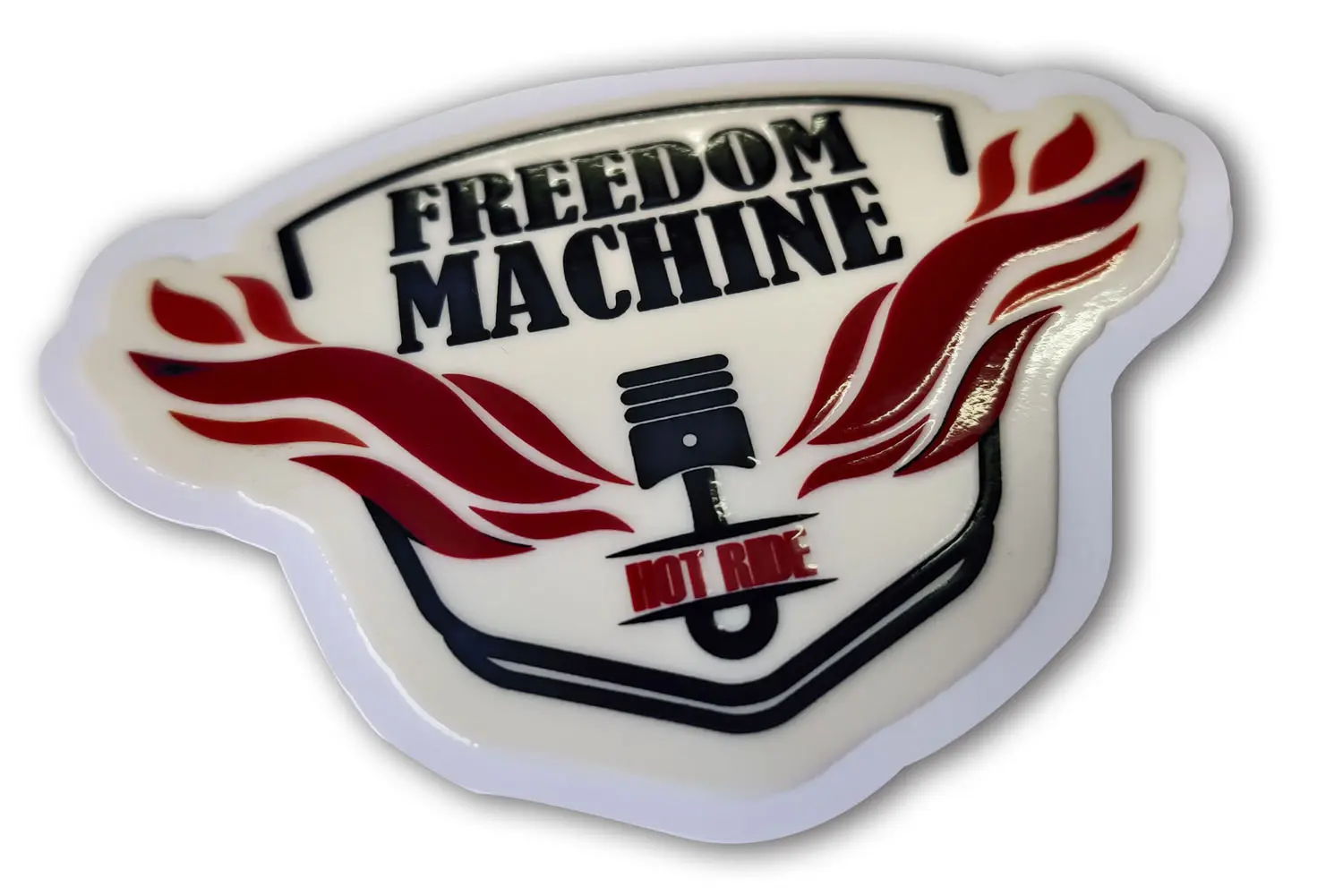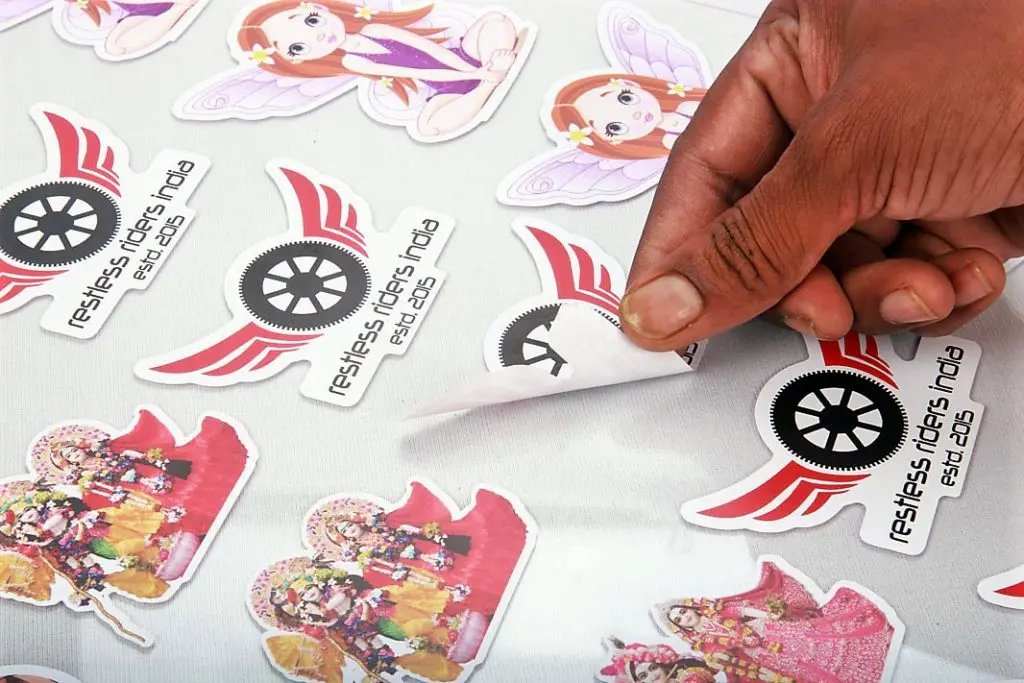 Posters for Commercial Advertisement
Every advertisement poster that you see in malls and supermarkets are made from vinyl. Product images look fabulous when printed at high resolutions on this media.
Further, advertisers need to deploy large-sized communications in such environments to attract prospective customers. And when you work with large rolls of vinyl, there is no bar to the size of your prints.
Finally, a vinyl poster is very economical and keeps your marketing budget in control. This low cost also enables you to change or update your posters on a regular basis without impacting your bottom line.
High-Resolution Photo Prints on Vinyl
One can recreate photographs at an extremely high resolution on vinyl media. So, if you need a large-sized reproduction of your family portraits or nature photography, this product would be a perfect choice.
Custom Wall Paper Prints
Interior decorators and architects use custom printed wallpapers to enhance the interiors of office spaces and homes. And they use wall stickers made of vinyl, to achieve this.
These prints are so large that they cover walls from the ceiling to the floor. Moreover, you can display personalised designs, corporate colours, logos, and product images on your walls via this medium.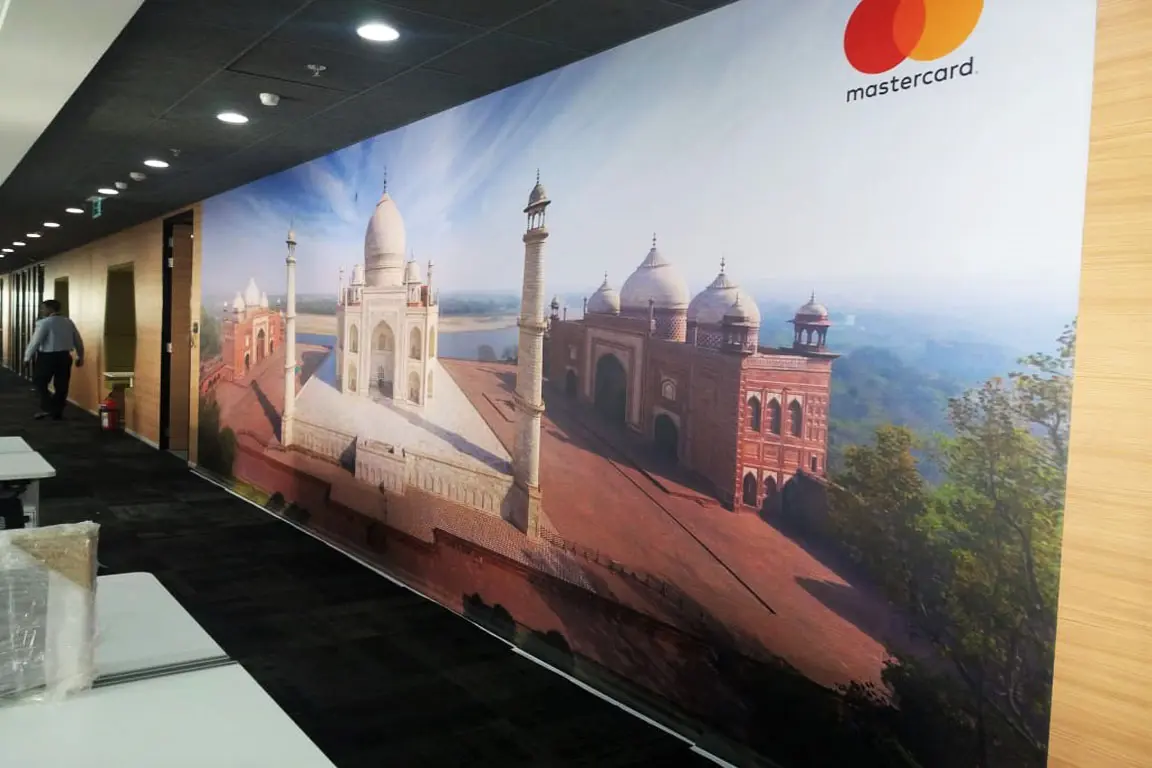 Advertising banners
Advertising banners and hoardings have two properties. They are humongous, and they have a low per square foot cost. These two properties allow marketing people to communicate their messages to a maximum number of people at the lowest possible price.
And vinyl banners fulfil these two conditions perfectly. The large hoardings one sees on roads and inside supermarkets are all printed on vinyl as this is an optimal medium for advertising.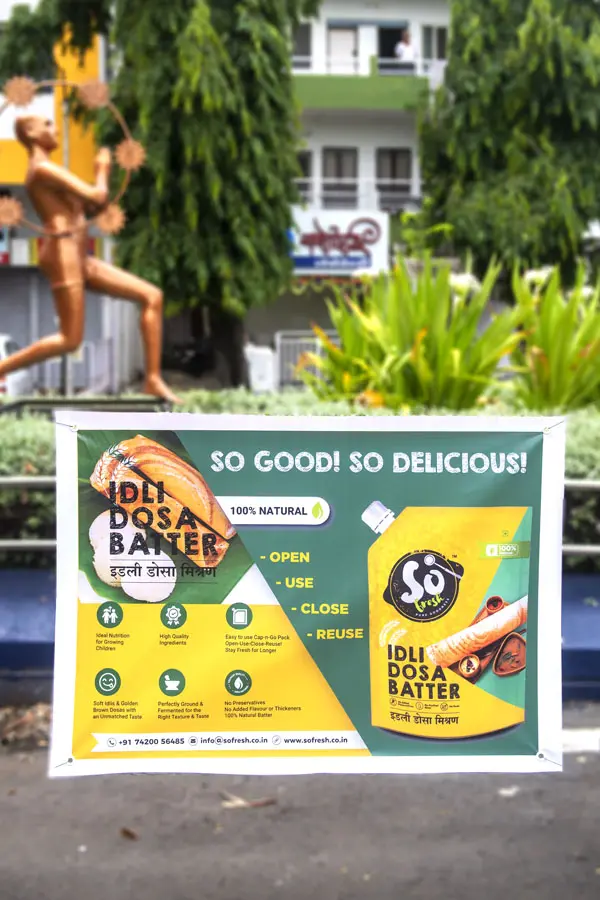 Vehicle Vinyl Prints
Commercial vehicles provide a wonderful opportunity for advertising and product promotion. Publicly owned vehicles like busses, cabs, trains and rickshaws routinely lease out space to ad companies who in turn paste vinyl posters on the same.
Privately owned company vehicles also carry their corporate colours and logos cut from printable vinyls.
The ad campaign on the former is generally short-lived. So the media used for branding bus and rickshaw hoods is of low quality but highly economical., Corporate logos pasted on private fleets, on the other hand, have to last a lifetime. Here we use high-grade and long-lasting vinyl prints.
We discuss the types of vinyls available in a print shop in mode detail in this section here.
Laminated Vinyl Graphics & Printed Vinyls Mounted on Sunboard | Finishing Options for SAVs
As I've mentioned earlier, printed vinyl has the form of a loose plastic roll. It is flexible and has no intrinsic thickness or rigidity.
You can paste this loose media directly on vehicles, glass panels or even walls. But all of these surfaces need to be smooth. Try pasting a sticker on a rough brick wall, and you will end up with bubbles or an uneven finish.
Therefore, to create flat, smooth, and professional-looking boards and signs, print shops also offer various finishing options for vinyl graphics. You can get your print laminated for longevity or mount the same on a thick and rigid plastic sheet for stiffness.
Here are more details on the most frequently used finishing options used for vinyl prints.
Sunboard / Foam Sheet Mounting
Sunboard is an extremely light sheet of plastic. It is thick, smooth, and rigid. This sunboard material is also referred to as 'foam sheet', in the print industry.
Sunboard prints are available in various thicknesses like 3 mm, 5 mm, 10 mm and more. A large and flexible vinyl sticker mounted on sunboard, instantly becomes a thick and rigid sign having a flat and smooth look. Moreover, you can now easily install this signboard on walls or any uneven surface.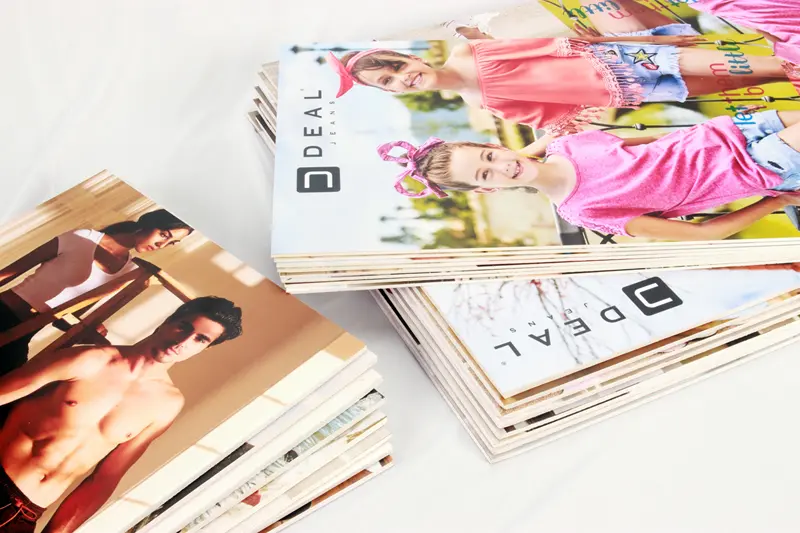 Vinyl Posters Mounted on ACP / Aluminium Composite Panels
Foam sheet posters are made of lightweight plastic. And while they work for most print applications, they are not very strong and are prone to breakage, especially for outdoor locations. So, for enhanced strength, we also offer prints on 3 mm thick Aluminium Composite Panels.
ACP sheets are composed of a thick rubber liner sandwiched between two sheets of aluminium foil. These multiple layers of waterproof and all-weather materials make ACP panels extremely strong and ideal for use in outdoor locations.
Inkjet-printed vinyls mounted on ACPs are used for road direction signs, safety signs, shop floor panels in a factory, etc.
Lamination Films as a Protective Layer
A laminated vinyl print has a protective film of plastic pasted on top of the image. This extra coat of plastic enhances the life of the picture by protecting it from dust, scratches, water, and everyday wear and tear.
A lamination film also prevents inks from fading when the print is placed in harsh sunlight.
In addition to imparting longevity to inkjet prints, lamination films are also deployed to give the vinyl banner print a high gloss or non-reflective matte finish.
At Orchid Digitals, all our wide-format prints are laminated by default. While this process increases the price of the print marginally, we believe that this is a small price to pay to ensure that our product becomes waterproof, scratch, and weather-resistant.
For more details on this process, do just go to this post about print lamination here.
How Are Large-sized Vinyl Banners Manufactured?
Our clients often inquire about the size limitations of a vinyl banner. And we assure them that we can produce prints of any size required.
We have already seen how print shops print out vinyl posters on wide-format inkjet printers. Here is how they use the same machines to create prints hundreds of feet in size.
Vinyl media is supplied in huge rolls, very much like the rolls of cloth, you see in a tailor's shop. These media rolls are hundreds of feet long. And they are generally 3, 4 or 5 feet wide.
This means that you can opt for a single, seamless print having a width of 5 feet and a length of 100 feet (and even more). This large-sized printing ability can help us meet the requirements of most customers.
But if we need to go even larger, we use a 'tile printing' technique to generate print jobs in any size you want.
Let us consider an application like custom wallpaper prints where large-sized prints are the norm. These huge prints are never printed in one piece but rather in smaller, manageable tiles of 3, 4 or 5 feet in width.
To cover a large area like a wall, we first break the artwork into smaller sections or tiles. These sections are printed individually on the inkjet printer. At the time of installation, these discrete sections are then combined to form one continuous image.
For example, if the wall is twelve feet wide and ten feet in height, the print is broken into three vertical sections of 4 X 10 feet. These are later strategically pasted side by side to give you the look of a continuous, one-piece image.
Tiling is typically done in design software like CorelDraw or Adobe Illustrator.
What Are The Different Types of Vinyl Prints Available at a Print Shop?
Different grades of vinyl media are used in combination with varying ink chemistries to cater to various applications.
For example, low-grade media is processed on a low-resolution wide format printer to produce large-sized but low-cost hoardings. For such short-lived applications, price is more important than quality.
On the other hand, a high-resolution photo print has to be generated on a machine with better capabilities.
At Orchid Digitals, we stock a variety of media to cater to just about any application you can think of. We also have different machinery in place to help with the same.
Here are the types of vinyl banner prints available at our place…
Solvent Vinyl Prints
Hard solvent prints are an entry-level solution. These prints are used for low cost, mass advertising campaigns. For example, posters on rickshaw hoods are changed every fortnight. Similarly, ads on the sides of municipal buses are also short-lived.
Solvent prints have a low price point and can only manage to deliver low-resolution prints. But this lower quality does not really matter. Because their lower cost makes solvent prints ideal for large but short-lived advertising campaigns that have to be conducted on a tight budget.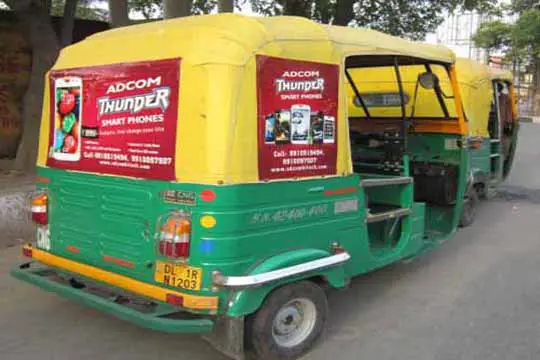 Eco Solvent Vinyl Prints
Eco-solvent prints currently account for most of the commercial printing that takes place in the industry. Eco-solvent prints are a very high-quality product having an extremely affordable price point.
You need high-quality prints in malls, restaurants, corporate offices, retail stores, exhibitions, trade shows, etc. All these locations have high-end clientele evaluating the content on these posters. So a high-quality print is an absolute must for communication that will influence the purchase decision of high-value products. Finally, the images at these locations also need to remain in pristine condition for longer durations.
Eco-solvent vinyl printing easily meets all the above requirements.
At Orchid Digitals, we have multiple eco-solvent printers churning out photo-quality prints at 600 DPI and higher.
UV – Ultra Violet Vinyl Prints
Ultraviolet vinyl printing is the latest technology in the printing industry. The main USP of UV ink prints is that they are extremely high resolution and very, very rugged.
Ultraviolet prints are ideal for high-stress environments like vehicle branding, vinyl stickers for outdoor machinery like generators, solar tanks, cranes, construction equipment, etc.
UV inks do not fade in the sun. These inks are also waterproof and have a high degree of resistance to scratches and abrasions. Road and directions signs are almost universally printed on UV machines these days.
UV printers are also used for speciality applications, like raised effect prints, white ink prints, shape cut decals, etc.
Tip: In the above paragraphs, we have used phrases like 'different printing inks,' 'wide format printing machines', 'solvent', 'eco-solvent printers', etc.
These are technologies and equipment used in print houses to generate the right kind of prints for different applications and at differing price points. If you are not familiar with these terms, here are some resources that will give you a better idea of the printing machines and inks deployed in the print industry.
For now, just understand that with different types of inks, printing resolutions, vinyl media, and adhesives, we can create prints for various commercial applications.
What is the Difference Between Cast Vinyls and Calendered Vinyl?
We just saw that various inks and printing machine options are available to produce vinyl banners. Similarly, print shops also stock different types of vinyl rolls to cater to different applications.
For example, we have matt and gloss finish vinyl sheets, transparent vinyl prints, and even rolls of textured vinyl. Do jump to this very detailed post covering these different types of media.
But as a client, there is one additional categorisation in white, opaque, self-adhesive vinyl that you should be aware of. Print shops offer a low-priced calendared vinyl or a high-end cast vinyl print depending on your end application.
And since there is a significant price difference between these products, it makes sense to get a brief understanding of their capabilities.
Cast Vinyl Prints
Cast vinyls are of a very high grade and deployed in premium use cases.
Cast vinyls have a very long life. Manufacturers typically provide 5-year warranties on the same. But I have seen cast vinyl stickers that have not degraded even after seven years of use.
These vinyl prints have a very strong outdoor life and are typically impervious to rain and sunlight. They do not peel or crack even in the harshest of weather conditions.
One such example is the 3M IJ 180 C brand of vinyl media. According to the spec sheet on the 3M website, this particular material has a temperature tolerance of -60°C to +107°C. And it has max durability of 7 long years!
So if you need to deploy a job in an extreme environment, such as labels for oil pipelines in subzero temperatures or construction equipment in desert-like heat, you should opt for a cast vinyl print.
One other important characteristic of cast vinyl is that it conforms to the shape of the surface it is pasted on. For example, if you paste an ordinary vinyl print on a curved surface (like a cylinder), it will start receding from the edges and revert to the print's original flat shape.
You may have noticed stickers applied on cylinders peeling from the edges. This peeling occurs because the material is deforming and trying to revert to its original flat-sheet form.
Cast vinyl, on the other hand, is manufactured by specialised techniques and materials. Place this material on a curved surface, and it maintains that curved shape permanently. One can also say that this media is in a very 'relaxed state'. It has no inherent tension that can result in contraction or a tendency to revert to its original form.
Vehicle surfaces are curved and uneven. Wrapping these curved surfaces with regular vinyls leads to a lot of creases and bubbles. So vehicle wraps are made from cast vinyl to ensure that perfectly even finish.
Calendared Vinyl Prints
All our standard prints are made from calendared vinyls.
Calendared vinyls are manufactured from a less pliable material than cast vinyl. While this material works beautifully for flat surfaces, it cannot really be adapted for uneven surface applications. Also, calendered vinyls have significantly less environmental tolerance. They are unsuited for use in harsh weather conditions.
But the one point in favour of calendared vinyl is their low price point.
This makes them ideal for flat posters and advertising communications because the same are generally placed indoors and do not have a very long term utility.
So How Do You Determine Which Material To Use?
Most print providers supply calendered vinyl prints by default. And this works fine for short or medium-term advertising posters and banners.
But if your print job has a long-life application, especially in harsh environments like factory shop floors, highways, construction sites, etc., you should consider a cast vinyl print. Moreover, cast vinyl stickers are also a must for premium applications like vehicle wraps.
A good print service provider also doubles as a consultant who first understands your job requirements and then offers various material options for the same. So, if you are unsure whether to use calendered vinyl or cast vinyl, do write to us, and we will take it from there.
FAQs | Frequently Asked Questions
What Is the Cost of Vinyl Printing?
As explained above, there are many types of huge vinyl banners based on their properties of adhesion, printing inks and quality.
Given below are the costs for the most frequently used white opaque vinyl prints with additional options of lamination and sunboard mounting.
Low-end
₹40.00/Sq. Foot*
Ideal for short term banners & for pasting on smooth surfaces
Example Costing:
₹480.00 for a print of 4 feet width X 3 feet height*
MIDRANGE
₹60.00/Sq. Foot*
Laminated banner for a longer life & for pasting on smooth surfaces
Example Costing:
₹720.00 for a print of 4 feet width X 3 feet height*
Midrange
₹100.00/Sq. Foot*
Laminated vinyl mounted on 3mm thick sunboard
Example Costing:
₹1200.00 for a print of 4 feet width X 3 feet height*
Premium
₹130.00/Sq. Foot*
Laminated vinyl mounted on 5mm thick sunboard
Example Costing:
₹1560.00 for a print of 4 feet width X 3 feet height*
Metallic
₹100.00/Sq. Foot*
Print on silver metallic foil with matt / gloss finish used for interior decoration application.
Example Costing:
₹ 1200.00 for a print of 4 feet width X 3 feet height*
Textured
₹100.00/Sq. Foot*
Print on textured vinyl used for interior decoration application.
Example Costing:
₹ 1200.00 for a print of 4 feet width X 3 feet height*
Sparkle/Glitter
₹150.00/Sq. Foot*
Print on silver metallic foil with sparkle / glitter top coat used for interior decoration application.
Example Costing:
₹ 1800.00 for a print of 4 feet width X 3 feet height*
PREMIUM
₹200.00/Sq. Foot*
Extremely robust and strong prints. Will not degrade in outdoor locations and extreme weather.
Example Costing:
₹2400.00 for a print of 4 feet width X 3 feet height*
MIDRANGE
₹120.00/Sq. Foot*
Extremely robust and strong prints. Will not degrade in outdoor locations. Ideal for short to mid term applications.
Example Costing:
₹1440.00 for a print of 4 feet width X 3 feet height*
ECONOMY
₹60.00/Sq. Foot*
Ideal for short term applications.
Example Costing:
₹720.00 for a print of 4 feet width X 3 feet height*
* Please Note:
The rates quoted above attract 18% GST
The rates quoted above are per square foot. This means you first need to work out the total area of your job to arrive at the final cost. For example, let us assume that you require two prints, each of a width of 3 feet and a height of 2 feet. Further, the prints need to be matte laminated for longevity. In this case, the total cost of the job is calculated as follows…
3 feet width X 2 feet height X 2 copies X Rs.60.00 (cost of vinyl print + lamination, as per the table above) = Rs.720.00 + 18% GST
Shipping and Delivery
Vinyl prints, with or without lamination, can be delivered anywhere in India in a roll form. This eliminates the hassle of wondering 'where can I find a vinyl printing store near me' – just order online from Orchid Digitals.
Sunboard prints using self-adhesive vinyl, on the other hand, can be safely delivered only across Pune city and its surrounding areas. This is because sunboard prints are bulky and prone to breakage in transit.

If you are from out-of-station, we recommend that you source the same from your local printer. Please share/print the material specifications mentioned in this page with your print agency for him to understand your exact requirements.

Delivery charges are extra and will be communicated to you once we receive the delivery address.
Get a Quote for Your Vinyl Printing Job
Please leave us your details and we will respond promptly
Similar Products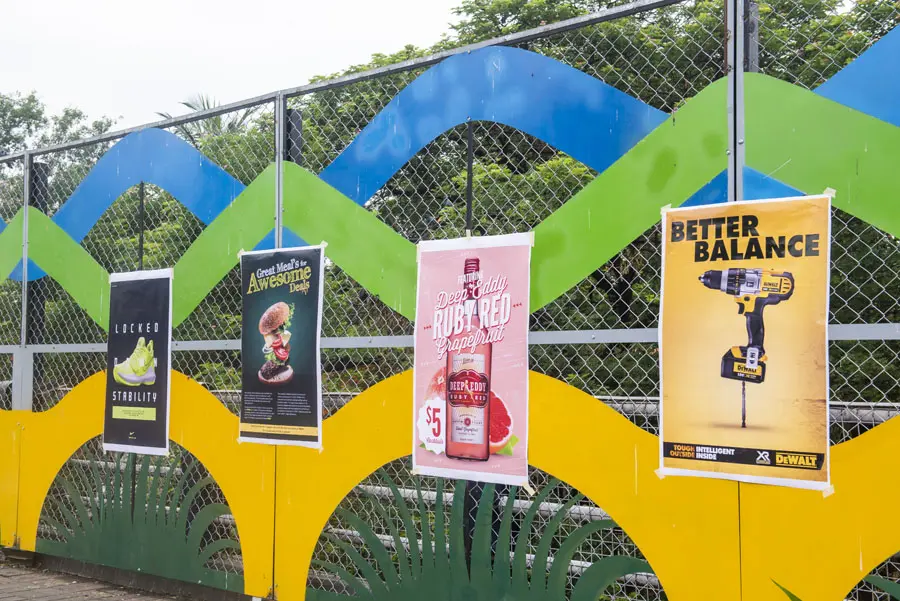 What is Vinyl Printing? An in-depth explanation. Detailed list of…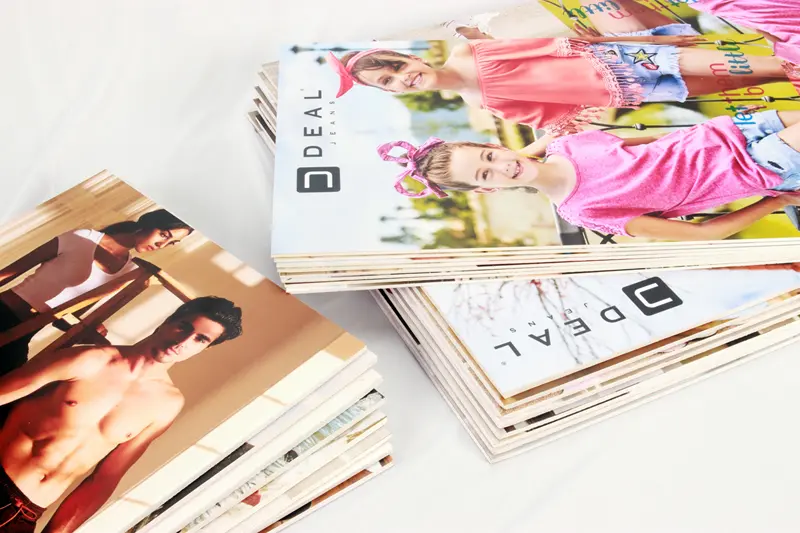 Sunboard / Foam Sheet Prints. Thick, Rigid Yet Light-weight. Communicate…