What Is Print Lamination?
What Is Print Lamination?
Why Is Lamination Needed and Why Should You Care?
When you go to buy a vinyl print from a digital print provider, you'd also be asked whether you want the print with lamination or without? Costs for brochure prints too are quoted as color prints on paper with lamination and paper prints without lamination.
And so, if you are wondering what print lamination is all about, you have come to the right place.
Wikipedia defines 'Lamination' as a process of manufacturing a material in multiple layers for enhanced strength, stability, appearance, or for gaining additional properties like electrical conductivity.
The materials are fused together using heat, pressure, glue, etc. For example, laminated plates of metal form the core of an electrical transformer. Countertops and doors of wardrobes are made of plywood. And 'Formica' is laminated on top of these wooden sheets to impart a decorative and protective finish.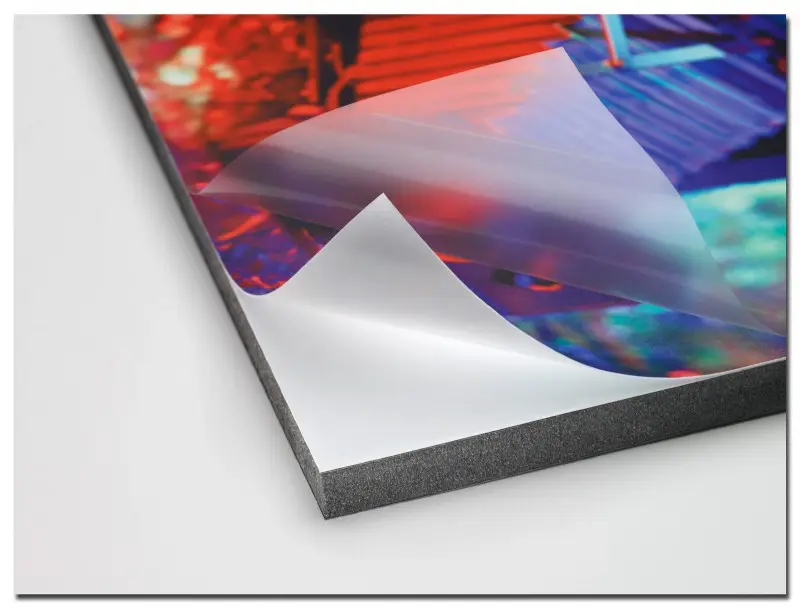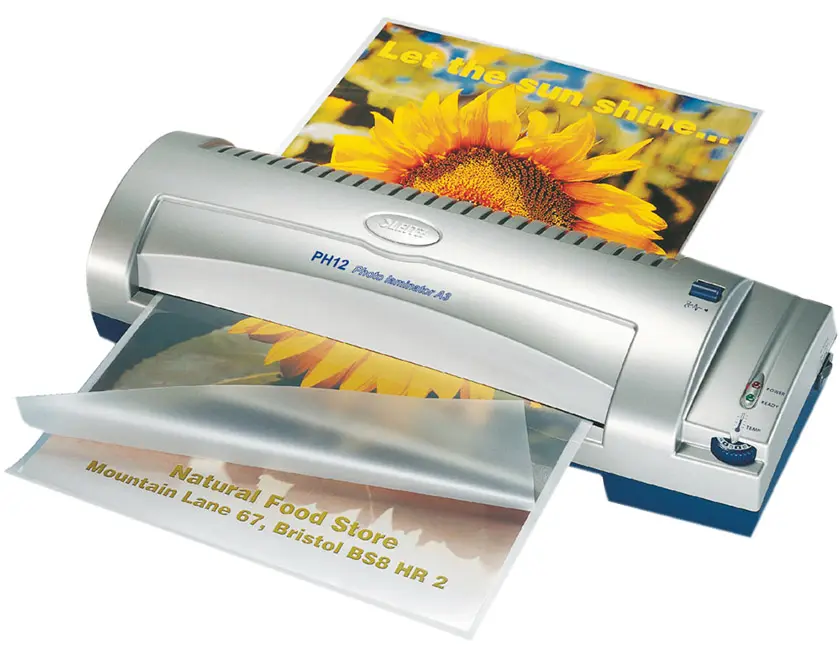 What Are the Advantages of Laminating Digital Prints?
In the context of digital printing, lamination means coating the printed media (vinyl, sunboard, paper, etc.) with a thin film of plastic. This laminating plastic coat performs two main functions.
Lamination Provides Protection
Lamination films protect the printed surface from scratches and everyday wear and tear. The printed inks and media are also protected from water damage. Moreover, laminated digital prints will substantially reduce ink fading in the sun.
All this helps in making the print more rugged. In short, the life of a costly inkjet print is substantially increased when laminated. This is also pertinent in the case of lamination on paper prints, whereby the print job lasts considerably longer than uncoated/unlaminated variants.
Lamination Enhances Visual Appearance
In addition to increasing the life of a print, lamination also impacts its looks and tactile feel. Lamination films are available in two main variations, matte, and gloss. Apart from this, we also have decorative lamination films.
Gloss Lamination: Gloss lamination film imparts a shiny, mirror-like finish to the printed image. Print communications containing photos and product pictures look great when given a glossy coat. But this shiny bling comes at a cost. Posters and advertisements containing text may become difficult to read due to the light reflection of the glossy layer.
Matt Lamination: Matte films eliminate all shine and reflection from the print surface. Such lamination on paper gives the communication a subdued yet rich look. Assets with vast amounts of text and fine design details have to be matte laminated. In the print industry, unless specified, all lamination jobs are set to matte finish by default.
Textured Lamination: While the vast majority of jobs have a matt or gloss coat, specialized textured lamination films are also available on demand. Textured films add an additional dimension to the printed image. These films are used to give a canvas, leather, or linen-like look and feel to the print beneath.
Textured over-laminates impart a very premium and exclusive look and feel to print jobs. Painting reproductions especially, look great with a canvas textured coat on them.
Glitter / Sparkle Lamination: One lamination film most people are unaware of is glitter film coating. These films have tiny specks of gold/silver embedded in them. And they give off a beautiful glitter when light is shined upon them.
Some photographs contain a lot of metallic elements, like the image of an idol adorned with golden ornaments or a sleek muscle car showing a lot of chrome. Adding a sparkling coat to these elements that will twinkle in the light, results in a very unique looking print job.
Should a Print be Laminated or Not?
A lot of my clients ask me if they should get their prints laminated or not. The answer to this question is – It depends…
Lamination will increase the cost of the finished job marginally.
So, if a print does not need to last for a very long time (for example a print on a rickshaw hood that has a life less than a fortnight), save your money and opt for an unlaminated vinyl print.
On the other hand, a high-end family photograph framed in your living room needs to last for years together. In this use case, lamination of the print is absolutely mandatory.
Also, the decision to laminate a print job also depends on your target audience. A corporate brochure to be distributed in a five star location has to be perfectly finished with a high-end laminated coat. On the other hand, thin leaflets distributed in thousands to random people in a mall obviously need to have a lower price point and need not be laminated.
Here are some pros and cons you need to consider before deciding to opt for print lamination…
| Advantages of Laminating a Print Job | Disadvantages of Laminating a Print Job |
| --- | --- |
| Will protect the print from scratching, scuffing and daily wear and tear | Will add marginally to the cost of the finished job |
| Will protect the print from water damage | Can increase the lead time to complete a job |
| Will prevent the inks from fading in the sunlight | – |
| Will prevent the prints from tearing and cracking | – |
| Will give a print a matt or gloss look | – |
| Can be used to impart a premium textured of sparkle look to the print | – |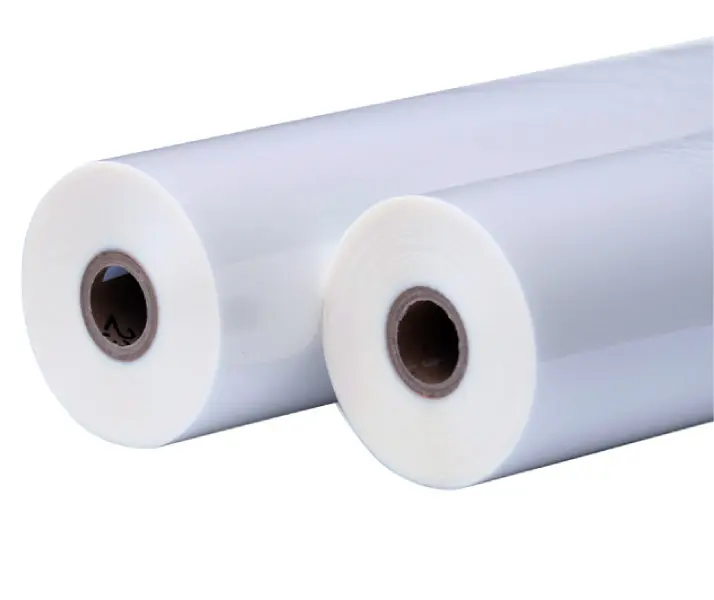 What Are the Types of Lamination Films Used in the Print Industry?
Lamination is a post-press process. This means that the lamination of a print job is carried out after the printing is all done. Lamination films have glue and a back liner very much like regular sticker paper.
The film and print media are passed simultaneously through pressure rollers and stuck together. There are a variety of lamination films available in the market. But the print industry mainly works with the following two types of films…
Thermal Laminating Films
Pressure-sensitive Laminating Films
1. Thermal Laminating Films
Thermal lamination films, as the name suggests, require heat to adhere to the print media. The glue in this media melts and fuses with the print surface on which the film is being pressed. The fusing results in a very strong bond between the film and the print. Because of the strong adherence, the risk of delamination is virtually eliminated.
Thermal lamination films are typically very thin (20 – 25 microns) and are used for laminating small sized prints. In Orchid Digitals we thermal laminate brochure prints, book covers, high-end leaflets, etc. Not only does it enhance the look of the paper print, but the plastic film also makes the digitally printed paper very difficult to tear.
2. Pressure-sensitive Laminating Films
Vinyl prints and paper posters have a form factor significantly larger than brochures and leaflets. Vinyl prints especially are 3, 4, or even 5 feet wide and tens of feet long. Trying to paste a thin thermal film on such a vast area will result in the same tearing or wrinkling.
So for wide-format inkjet printed jobs, we use a much thicker 80-micron film. Melting/fusing such a thick film requires a lot of heat which can distort the print beneath. So for large-sized prints, we use pressure-sensitive lamination films.
Here, the glue adheres to the print surface on the application of pressure. We run the lamination film and roll of printed vinyl through a large hydraulic press, much like the one shown in the photo above. Such presses have a very high psi rating and this high pressure easily gets the job done.
How Much Does it Cost to Laminate a Print Job?
Lamination is not sold as a standalone service. It is always an add-on finishing to an existing job. So there is no unit cost for the same. But here are some examples to show you how lamination adds to the cost of the job.
• An unlaminated A3 sized paper poster costs ₹ 15.00.
• The cost for a laminated one goes up to ₹ 18.00 – 20.00.
• A 5 mm thick sunboard print costs ₹ 100.00 per square foot.
• Matt laminating the same will cost ₹ 120.00.
Again, these prices vary with the job quantities. More copies of a print will have a lower per unit cost for lamination.
Closing Note
Through this post, I've tried to cover different aspects of lamination in the printing industry. We have talked about its implication and advantages. I've tried to explain when lamination is actually helpful and also highlighted the cases where it's not absolutely necessary.
Yet, there's a chance I may have missed out on some aspect of lamination. Or perhaps, there's something new, happening in the field which you might not have found here.
The idea of this post is to educate and guide readers. And you're more than welcome to add your comments, doubts, and concerns in the comments. We'll try to take them up and address them to the best of our capabilities. 🙂
Looking for any specific product?
Drop us a line. Send us your query. And we'll get back to you with solutions and answers.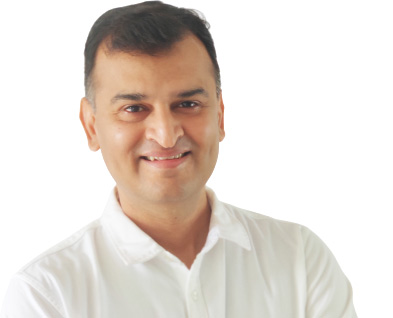 Mitesh Sanghani
Mitesh lives, mostly for Saturdays.
But when forced to work, you'll find him heading Orchid Digitals – a printing press in Pune.
If it's an emergency, try looking for him in the hills behind his house. You'll almost certainly find him… lazing under a tree, with a book in hand.
All our other blogs
This is a section packed with useful knowledge on digital printing and its aspects, interesting printing case studies, and ideas, guides, and tips & tricks on marketing and branding.