What is variable data printing?
Learn how mail merging can hyper personalise your print jobs.
Variable Data Printing is a simple but elegant solution to personalize prints for their intended recipients. It harnesses the strengths of digital printing to generate hyper-personalized print jobs using mail merge printing software.
To fully exploit the advantages of VDP / variable printing, we first need to understand the gap created by traditional printing techniques.
Offset and screen printing techniques have been around for centuries. And they are absolutely fantastic when it comes to delivering mass quantities of the same print image, like a flyer or leaflet.
But the screen and offset printers suffer from one major drawback. They cannot generate single or individually unique images/prints. You cannot deploy an offset printer to print out just one letter for a single individual recipient. And to do so, you need to deploy variable digital printing on a laser or inkjet printer.
What Is Variable Data Printing?
There exist certain situations where you need variable data printing services to print vast quantities of prints having the same layout/design. Yet each of these prints differs from the previous one because of the data it contains. Here is an example to understand this situation –
Imagine a blank school mark sheet. The mark sheet template will have static information like the name of the school at the top of the page, the principal's signature at the bottom, and rows or columns containing the name of subjects the students are being tested for.
And while this mark sheet template remains the same for all the students, the data within changes from print to print. Each mark sheet will bear a different student's name, his individual marks, and grades. And to create individually unique mark-sheets, we need VDP printing, also known as variable data printing services.
In a manner of speaking, we need to execute a mass variable printing job of hundreds if not thousands of similarly laid out mark sheets. The artwork for these prints remains the same across all recipients. But the content for each of these prints is going to change on a person to person basis.
This process of merging discrete user data with a standard design template, to generate hyper-personalized prints in vast quantities, is known as Variable Data Printing or VDP for short.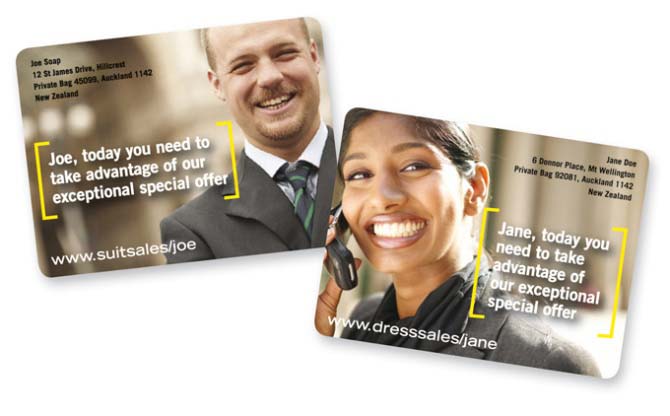 Situations Where Variable Data Printing Is Necessary
Think of the following printing applications…
You need to print birthday invites bearing different names of the recipients
You have to create mark sheets or report cards having different student data
Your customer wants parking stickers with different vehicle registration numbers
You have to generate address labels for a wedding invitation
For printing bibs for marathons, since the print orders often arrive at the 11th minute
Share certificates or tickets bearing distinctive numbers
Award certificates containing awardee names and ranks
In each of the above cases, you will find two things:
A static artwork in the background
Variable data within that artwork that keeps changing. This variable data could be in the form of…

Changing names and addresses on the invites and mass mailers
Serial numbers on tickets and share certificates
Vehicle registration numbers on parking stickers
Marks and grades in a school report card
Grades, 1st, 2nd, 3rd rank, and categories like the male, female in a certificate
And both the above components are brought together by variable data printing companies to serve up a finished product.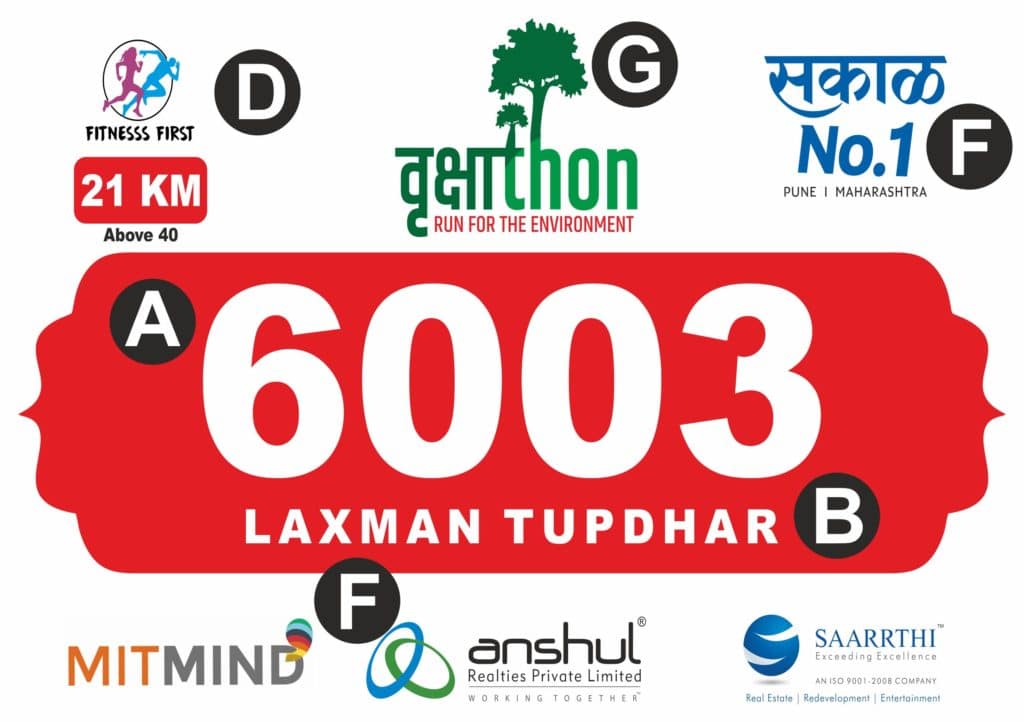 How Are Variable Data Printing Jobs Processed at a Print Shop?
To execute a VDP / variable data printing job, a client needs to provide two things to the print provider…
The original, static design template or artwork. This can be in the form of a .pdf file, a .eps file, a CorelDraw or Adobe Illustrator file. You can even create design templates in word processors like MS Word.
Secondly, you also need to share a separate data file containing the information that changes on a print by print basis. This data file would contain individual names, addresses, phone numbers, photos, etc. that need to be incorporated in the standard design template. For most print shops, data in MS Excel format will work fine. But other databases like .csv files are supported as well.
With the above two files in hand, the print service bureau will map the individual fields in the database to the relevant locations on the design template. For example, in our mark sheet job, marks for history have to show up in the history column. Student names have to show up at the top, grades have to be reproduced at a particular location at the bottom, and so on.
Once this field mapping is done, we upload both the excel database file and the base design template to the digital printer.
The machine then merges these two files to create a single file with multiple pages. For example, if we have a hundred students' names and marks in our data file, the digital printer will create one file with a hundred different pages.
Each of these pages will have the same basic layout but different names and marks.
All we now have to do is hit the 'print' button and the digital printer starts outputting a highly personalized VDP job.
The Benefits of VDP – Variable Data Printing
Digital print providers can create huge value addition for their clients by leveraging two features of their machines – Mass production + Individual personalization.
Moreover, this technology is machine-independent. It can be deployed on both, a sheet-fed laser printer or a wide-format inkjet printer. This means that VDP can be extended to small-sized certificates and even large-sized posters. The benefits of VDP include…
A high level of personalization: The recipient of a VDP print feels that the invite or mass mailer has been printed exclusively for him because it contains data tailored to his needs.
A reduction in work: There is no longer any need to print out blank forms, certificates, etc. which later on have to be filled in by hand. The machine does everything.
Aesthetic look: Since we have design software at play, the machine can do this in a very beautiful way. By this, I mean that we can incorporate attractive fonts and colors in the VDP job.
Value addition: Finally, any solution that makes life easy for the end customer is also going to prove to be beneficial to the print service provider in the long run.
Closing Note
Digital printing machines are highly technical pieces of equipment. But many print vendors keep running these machines on their default settings to generate standardized output.
On the other hand, some of us also tweak these settings to generate significant value addition to open up new streams of revenue. VDP is one such example of extending a machine's originally intended capabilities.
At Orchid Digitals, apart from basic printing, our machines also include value add-ons like shape cutting, raised effect printing, white layer printing, reverse printing, etc.
Every good digital print service provider has certain ideas or 'tricks' up his sleeve to speed up a job, increase print quality, or give the print a different form altogether. So do share your tips or thoughts in the comments section below, for I would absolutely love to hear what you have to say. Cheers.
Looking for any specific product?
Drop us a line. Send us your query. And we'll get back to you with solutions and answers.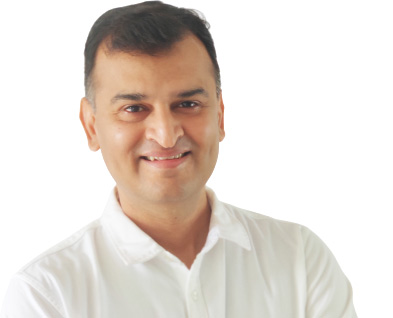 Mitesh Sanghani
Mitesh lives, mostly for Saturdays.
But when forced to work, you'll find him heading Orchid Digitals – a printing press in Pune.
If it's an emergency, try looking for him in the hills behind his house. You'll almost certainly find him… lazing under a tree, with a book in hand.
All Our Blogs
This is a section packed with useful knowledge on digital printing and its aspects, interesting printing case studies, and ideas, guides, and tips & tricks on marketing and branding.