Digital Color Printing
Jaw-Dropping Color Prints at Ridiculously Low Prices
Instantaneous output of colour prints on paper
Resolutions and colour vibrancy that just can't be achieved by your home printer
Choice of media/material, thickness, textures, and metallic papers available
Printing prices that will not make a dent in your marketing budget
Range of applications like posters, brochures, invitations, letterheads, greeting cards, discount coupons, etc.
Prices starting from ₹15 per large size A3 sheet
Imagine this – It's your daughter's birthday/parents' anniversary or boss' farewell party and you've designed a beautiful invite. You then print it on your home/office inkjet or laser color printer… And a horror unravels in front of your eyes…
The print looks faded and botched
The paper you have used is not as thick as an invite needs to be and feels flimsy
The edges of the letters seem to spread / bleed out on the sheet.
To sum it up, the print quality and the colors are nowhere near as good as they look on the screen. What you saw on the screen, isn't what you're holding in your hand.
A Digital Color Print Provider Is the One Person Who Can Help You
To solve your problem, what you need is –
A high-resolution digital color printer
A choice of thick, thin, and textured papers to choose from, and…
Most of all, a crisp and vibrant print that does justice to your beautiful and elegant design.
Not to forget, if all the above requirements are fulfilled at a very economical price point, that's a big win!
The answer to all this and a lot more lies with Digital Color Printing.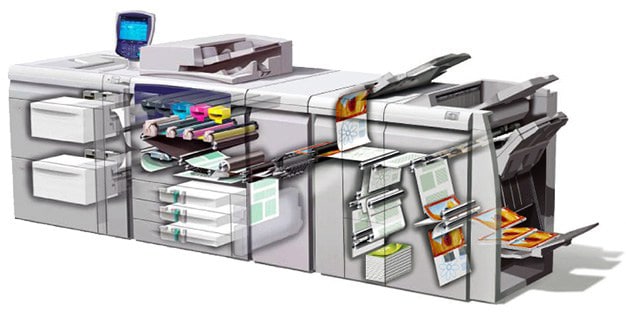 Why Go for Digital Color? Why Not Choose Good Old Offset Printing?
The need for color prints has become ubiquitous. People are increasingly asking for prints of fliers, brochures, posters, postcards, newsletters, etc. To get its business started, any office needs stationery printing services for visiting cards, letterheads, envelopes, etc.
The problem is that these print runs are usually limited to a few hundred or a thousand at most. And these quantities do not justify four-color, offset printing. This limited numbers game is where digital color printing triumphs.
Digital printing technology enables you to print quantities as small as a single sheet.
Without getting into too many technicalities, digital printing presses simply take your design file/artwork straight from a computer and print out multi-color outputs of the same instantaneously.
Digital Color Printing at Orchid Digitals
Digital printing opens up multiple avenues when it comes to getting designs and artwork into physical forms. No matter your use case and requirement, there'd most likely be a digital solution to solve it. Some of the strongest points in digital printing's favour are:
Instantaneous Output – a Digital Printer's Marquee Advantage
When it comes to color printing, we are fast. Jaw-droppingly so. At Orchid Digitals, Pune, we run a Print-for-Pay counter. We have two high-speed digital color printing presses (Konica Minolta C8000 and Konica Minolta BizHub 3080) to fulfill your paper print requirements.
This section generally has zero wait time. The process is pretty straight-forward:
Bring your file over on a pen/flash drive. Alternatively, for color printing online, just mail the file to us on [email protected]
Wait for a few minutes while we print your job and create the job order.
Walk out with your high-quality color prints.
Be it just 10 copies of a single artwork or 100 copies of two different images, you'll probably be on your way in 10 – 15 minutes. There are no 4 color plates, positives, or screens that need to be prepared before going to press.
Amazing Print Quality
The print quality rendered by a well maintained digital color printer is mind-blowing. A color print from a high-resolution digital printer is far superior to offset and screen prints. A commercial printer typically outputs jobs at 600 DPI resolution. Extremely small fonts and other finer details in your artwork are easily reproduced.
Bright and crisp color reproduction are de facto at our digital printing setup.
Low-Cost Color Printing
The financial aspect of a job makes or breaks the deal. In this case, digitally printed jobs are absurdly inexpensive.
An A4 print on thick card paper can go for as low as 8 – 10 rupees at our place in Pune.
A visiting card reproduced on thick stock paper works out to a shade over a rupee.
An A3 sized poster goes for anywhere between 15 – 20 rupees
These numbers make one thing very clear – the cost of digital color printing is so low that they'll honestly make no impact on your marketing/printing budget.
For detailed information, you can check our comprehensive pricing page.
Wide Choice of Papers for Color Printing on a Digital Machine
The secret to creating different kinds of color prints is quite often in the media we use. When you walk into Orchid Digitals, you're presented an album where you can choose between:
Thin paper stock – Choose from thin 90 to 170 gsm papers. Ideal for stationery printing like flyers, leaflets, handouts, letterheads, and bill books.
Thick card stock – Use 250 gsm – 300 gsm card paper best suited for brochures, postcards, invites, posters, etc
Smooth and rigid cards having a distinctive tactile feel – We have an ivory brand of cards, used exclusively for printing premium visiting cards.
Textured and metallic finish prints – Textured and metallic finish papers add a very rich and premium dimension to prints for festive occasions like invites, greeting cards, etc.
Transparent and opaque sticker sheets – Low-cost labels can be printed using this stock.
Specialty media like non-tearable sheets – Share certificates, bonds, and other cash-value documents that need to be preserved for long durations can be printed on non-tearable media which doesn't easily degrade. Marathon bibs and hotel menu cards resistant to perspiration, dust oils, and food stains are other applications of this type of stock.
Digital Color Printing Has a Wide Range of Applications
Tradition printing technologies like offset and screen are rapidly being sidelined by the modern digital printing presses. This is mainly because modern presses can address any job requirement of a client.
A combination of high quality, economy, and acceptability of a wide range of papers make online color digital printing services extremely competitive in the commercial printing sector. Some of the ready applications of color digital printers that come to mind are: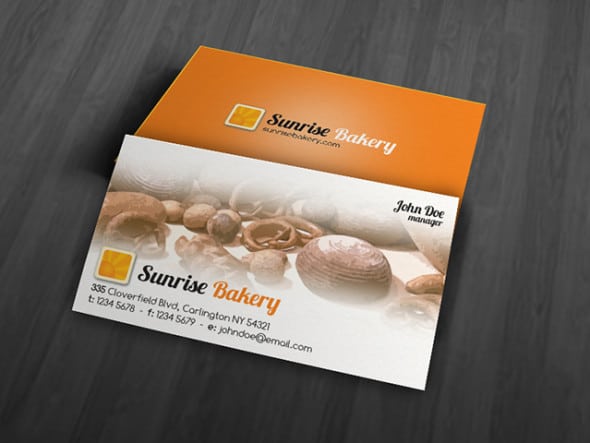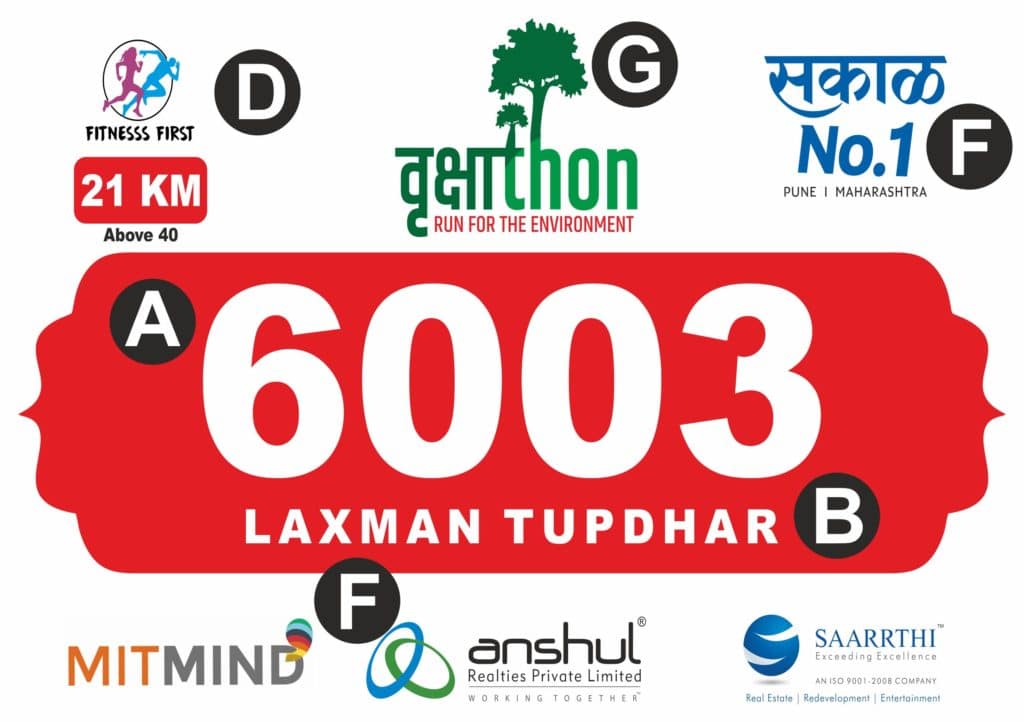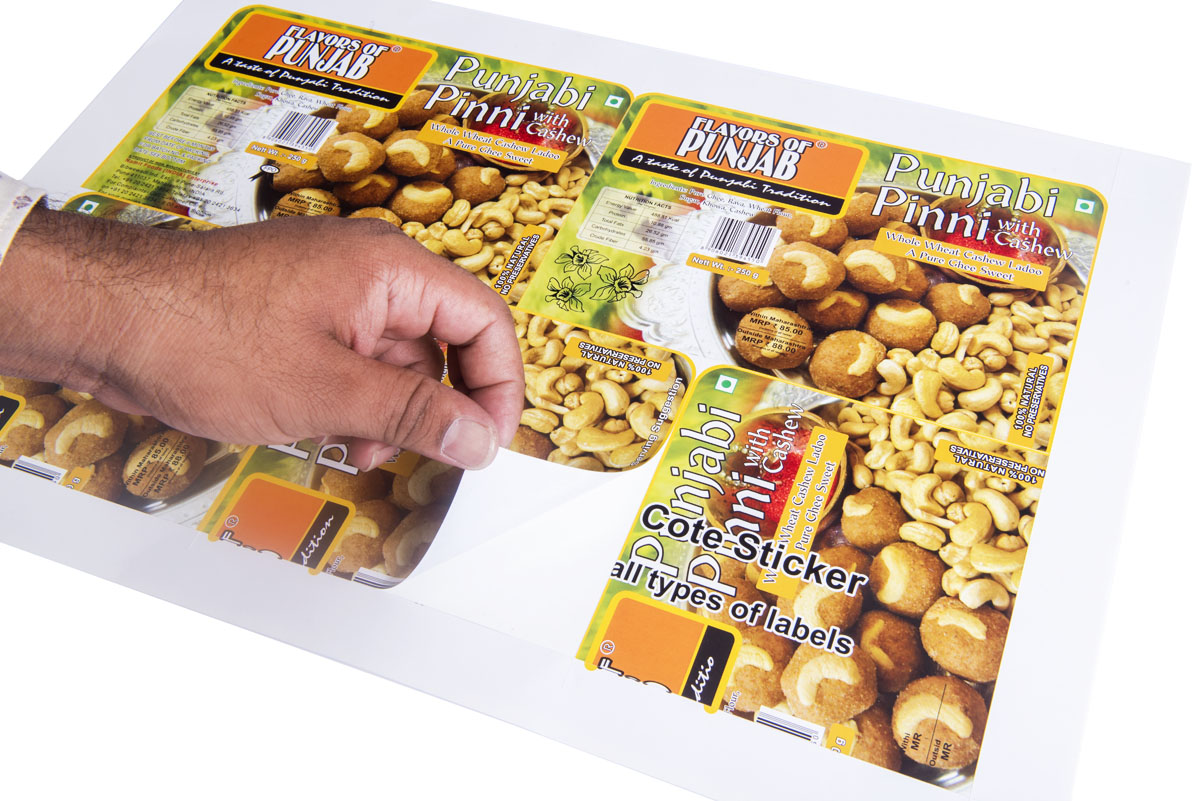 VDP – Get Hyper-Personalized Color Prints
There are two ways to print a job of 100 certificates –
The standard way – Print out 100 copies of the same design with a blank space for the name field. Get a friend/team-mate with good handwriting to fill in the names by hand.
The smart way – Print 100 copies of the same design with different names incorporated on each of those prints by the printing machine itself.
This is possible using Variable-data printing (VDP). VDP is an extremely powerful advantage of modern digital color printers. It is a process whereby you can define standard fields like names, marks, ranks, etc on a standard design template. You then connect a database containing the relevant data to this template. On run-time, the printing press pulls each different name and other information from the database. It then prints out this data on the standard template stored in its memory.
Obviously, the two main advantages of VDP technology are –
Significantly reduces your workload, wherein the machine generates a ready to distribute print.
It personalizes the print to an extent where the recipient feels that the job was exclusively generated for them. This is because the data fields are reproduced in the same fonts and colors as the rest of the template and do not stand out like an eye-sore as they would on a hand-written job. (Especially if that friend/team-mate of yours has terrible handwriting.)
How to Choose the Right Thickness of Paper for Your Print Job
We also offer a very wide range of papers to choose from. Printing paper stock is generally categorized on the basis of the weight/thickness of the sheet. This weight is defined as GSM or grams per square meter.
Here is a table which recommends the thickness of the paper according to different print applications:
| 100 gsm – 170 gsm thick paper | 250 gsm – 300 gsm thick card | Textured and metallic tint papers | Sticker paper |
| --- | --- | --- | --- |
| Fliers | Posters | Invitations | Labels |
| Pamphlets | Greeting cards | Business Cards | Stickers |
| Receipt books | Book covers | Certificates | |
| Bill books | Invites | Restaurant Menus | |
| Mass Mailers | Tickets | | |
| Letterheads | Coupons | | |
| | Visiting cards | | |
| | Danglers | | |
FAQs | Frequently Asked Questions
Costs for Digital Color Printing in Pune
Costs for color print jobs are generally quoted per sheet of 12 X 18 inches ( A3 extra size). A single side print on 250 gsm coated paper will cost approximately rupees 15/-. Obviously, back to back printing will cost more.
Premiums are charged for textured and metallic papers and stickers.
While the industry standard is to serve up prints of 12 inches * 18 inches, you might want to figure out the exact per piece cost of the print to arrive at a meaningful and definitive budget. For example: One A3 sheet incorporates two A4 pieces. (For the uninitiated, A3 is exactly double of A4). So if the cost of one A3 sheet is Rs. 20, the cost of your A4 sized pamphlet works out to Rs.10 per piece.
The smaller your print size, the more copies of the same will fit in one 12 x 18 inch sheet. So, to arrive at the per piece rate, you need to divide the cost of the full sheet by the number of jobs that can be fitted into one sheet.
Given below is a table, listing the costs for color printing on various types of paper –
Sheet of size – A3 / 12 X 18 inches
Nature of the Print
Paper Type
Single Side Print
Both-Side Print
100 – 170 gsm thick paper
15
25
250 gsm – 300 gsm thick card
20
30
Metallic and textured cards
30
40
Non-tearable paper
40
50
Sticker
20
–
Transparent Sticker
40
–
Metallic foil Sticker
50
–
* Please Note:
The rates quoted above attract 12% GST
The minimum order quantity for this product is 50 copies
Shipping and Delivery
Color prints can be delivered anywhere in India.
Delivery charges are extra and will be communicated to you once we receive the exact delivery address.
Get a Quote for Your Color Printing Job
Please leave us your details and we will respond promptly
Similar Products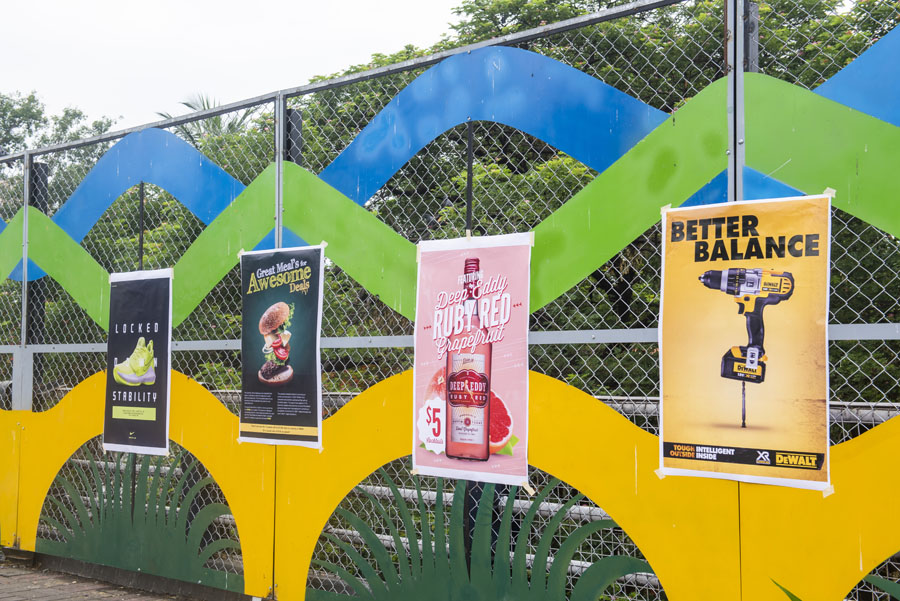 Vinyl printing to stick your branding/product pics on a variety…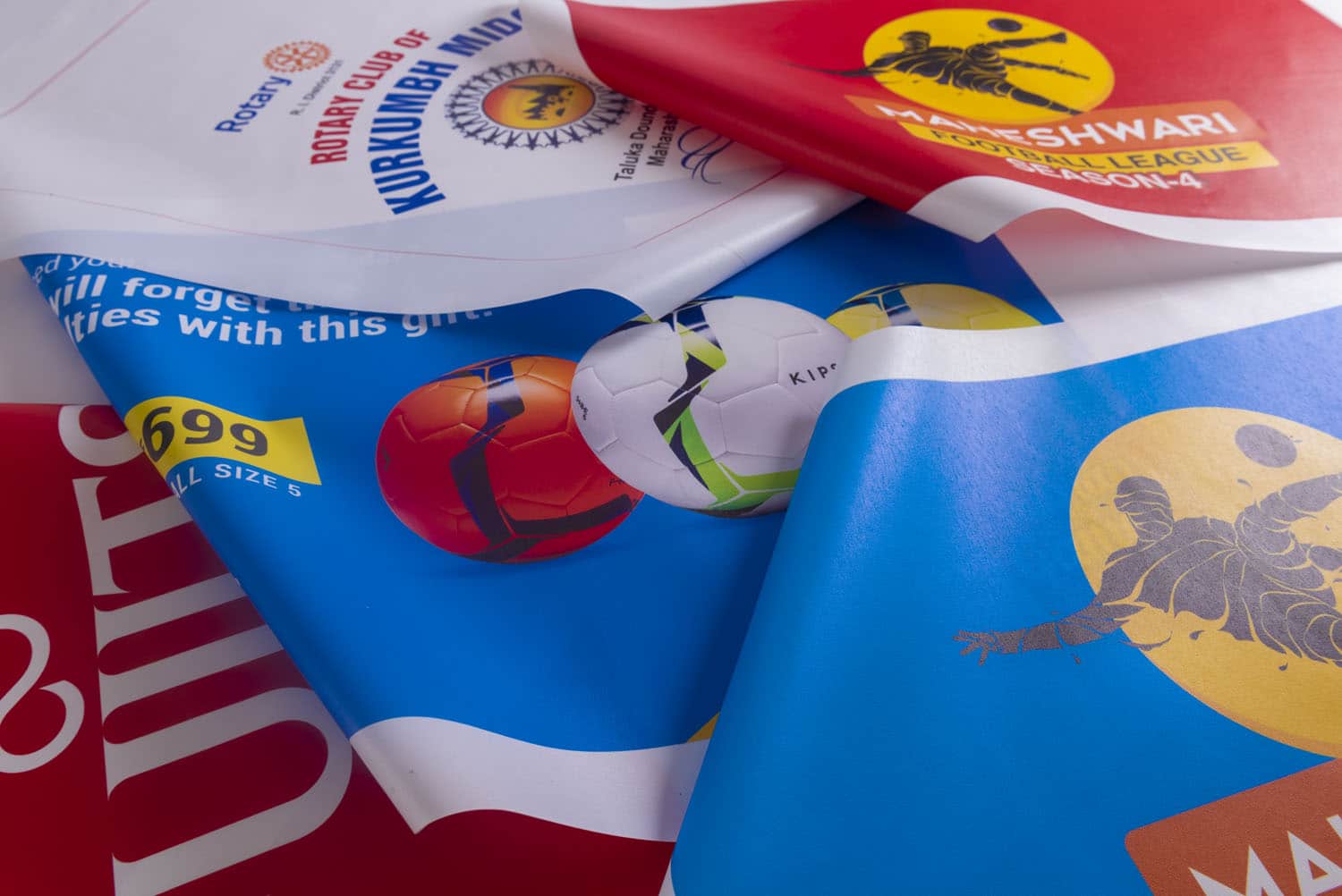 Digital inkjet printing on cloth material. Create advertising banners &…
Research posters printed on specialized media for high-resolution output, portability,…