Laser-cut Business Cards to Make a Fabulous First Impression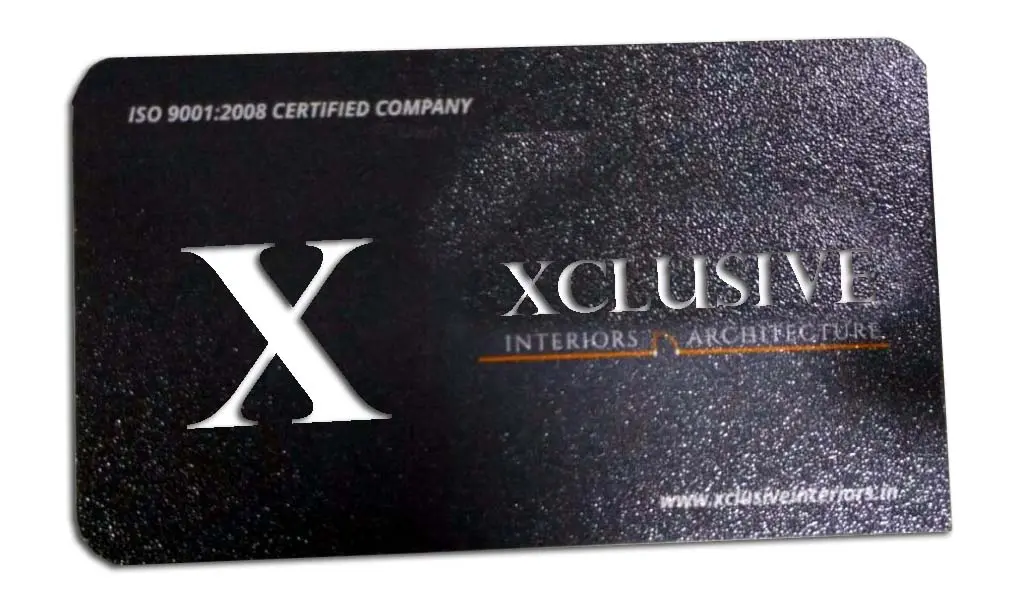 A Uniquely Cut Card to Help Cut The Deal
It is often said that a customer makes up his or her mind within the first few seconds of meeting a marketing person. This means that the salesperson has to make a good impression of the moment he meets a client.
The meeting starts with an exchange of business cards. But printed visiting cards are a dime a dozen. Most people hardly give them a second glance. But hand over a stunning laser etched business card and you will surely elicit a 'WOW' from your prospective customer. It is sure to break the ice and get the conversation flowing.
That's a reason why so many marketing personnel hand over these cards using two hands. A ritual is created out of a simple act of exchanging information, just to get a client's attention. And a laser cut business card practically ensures that it will catch the same.
Process of Printing Laser-Cut Visiting Cards
A laser etched business card is a meld of two technologies:
Digital color printing
Laser cutting/engraving
The first thing to do is to print a regular visiting card job on a thick sheet of paper. Ivory stock having a thickness of greater than 300 GSM would be an ideal choice. We also laminate the card to give it a matt or even textured finish. In addition to enhancing the tactile feel of the card, lamination also increases the thickness of the card even further.
The next step is to cut the logo or design in the printed card. To do this, we push it in our laser cutting machine. The laser is fired at very low power to ensure that the paper does not catch fire. And as you can see, a laser machine can cut just about any intricate design on the visiting card.
Why Process the Visiting Card on a Laser Machine?
A laser engraving machine focuses a highly precise beam of fire to cut or etch designs on a variety of materials. Some designs are extremely intricate and detailed. Cutting them by hand or even by a die punch would not be possible. Precise laser cutters then need to be deployed to overcome this problem.
Is a Laser-Cut Business Card Relevant for Me?
Visiting cards are a simple product meant to communicate your contact details. As such they are ubiquitous in the business world.
But every so often there is a need to impress clients. A salesperson may need to convey that s/he is dealing with an ultra-premium product. And a card having a very unique and premium look may be the right way to introduce your product.
A laser-cut business card also gives off the impression of a person who is a perfectionist. It says that this person will not settle for a regular card and will spend extra money, time, and effort to get a personalized laser monogrammed card, fabricated.
This helps in building client trust without the seller having to say a word.
Finally, laser cut visiting cards are great ice breakers. Hand over such a card to your client and it is sure to elicit raised eyebrows and the sentence, 'Wow, where did you get this made? How can I order one for myself?' This helps a lot, in getting conversions started with strangers.
Laser-Cut Visiting Cards Printing – Client Stories
Ms. Nidhi Jaju is an award-winning architect of the Xclusive Interiors design firm. As the name suggests, everything she has to create has to be exclusive. She walked into our office with a pretty challenging job requirement. She wanted a laser cut business card. But her specifications were pretty stringent. Creating one card involved numerous processes.
Ms. Jaju stipulated a back to back printed card on a very stiff paper. The paper also had to have a texture and a sheen which reflected light. Further, three corners of the card had to be curved. Most importantly, her company logo, which had very fine detailing, had to be cut into the center of the card. The logo was stylized 'X' which was symmetrical along the Y-axis. Hence, it read as an 'X' whether the card was viewed from the front or the back. The images shared on this page show how the final job looked.
Can I Order a Laser Cut Business card at Orchid Digitals?
Unfortunately, we don't sell laser cut business cards at Orchid Digitals. We only have the more normal variant featured in our product portfolio. Also, we mainly lean towards industrial/mass printing in our company.
I've only created this post in our 'Interesting Projects' section to showcase our capabilities. I also wanted to highlight that it is possible to intensely personalize a humble product like a die cut visiting card and make it highly impressive.
Finally, I would love to hear what you think Dear Reader. So do post your views in the comments section below.
Looking for any specific product?
Drop us a line. Send us your query. And we'll get back to you with solutions and answers.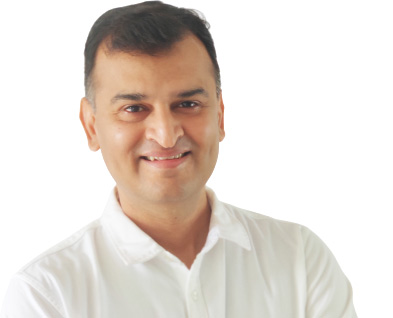 Mitesh Sanghani
Mitesh lives, mostly for Saturdays.
But when forced to work, you'll find him heading Orchid Digitals – a printing press in Pune.
If it's an emergency, try looking for him in the hills behind his house. You'll almost certainly find him… lazing under a tree, with a book in hand.
All our Blogs
This is a section packed with useful knowledge on digital printing and its aspects, interesting printing case studies, and ideas, guides, and tips & tricks on marketing and branding.