3D Words / Letters Wall Decor as an Interior Design Idea
Letters & Words Rendered Artistically as a Great Interior Design Idea for Your Kid's Room.
The Writing is On The Wall – And it's in 3D
In May 2019, we shifted to a new house. My elder daughter Isha was pretty excited as she was getting her own room. And I was her 'go to' guy for room decor.
You see, I had previously wallpapered her wardrobe with a 7 foot close-up of her face. That interior design idea was a super hit.
And like all hit movies, the audience was demanding something bigger and grander for part two of the same. And while there were no specific directives, Isha's instructions were as follows…
Give me a decor that is super-personalised and talks about me as a person.
The room interiors have to be absolutely unique.
So use an idea that has never been thought of by any architect or home interior consultant.
Also, make sure that you 'wow' me and my friends. (After all, friends are probably more important to my teenage kid than the air she breathes).
I know what you are thinking. 'Impossible demands', right?
But when Isha asks me to 'jump', my only question is… 'How high?'
The Inspiration for the Letter Wall Decor Idea
Before I start describing the project we undertook, I need to fill you in on a bit of background. It will help you understand where I got my inspiration for Isha's wall decor.
Our family had just come back from a long vacation in South Africa.
Now, everyone knows about this country's beautiful wildlife reserves and gorgeous vistas. But apart from this, visitors to South Africa are presented with opportunities to participate in some of the most extreme sports you can imagine.
I found my girl of 14 jumping off planes and skydiving from a height of 10000 feet on one day and bungee jumping off the world's tallest bridge on the next. She zip-lined into thin air between lofty mountain peaks and burrowed beneath thousands of feet of hard rock in the Cango Caves. And if this was not enough, she went scuba diving with sharks off the coast of Cape Town.
Isha was flush with the excitement of all these achievements.
She also became a YouTube star of sorts in her school. Check out her skydiving video at the bottom of this page. (Make sure you see what happens at 3:15 on the video timeline.)
Isha started identifying with all these high-risk activities. And I started wondering if there was some way to make her room reflect this side of her personality.
The 'interior decor' Gods were probably smiling upon me at that time and gave me an idea right away. Inspiration struck when I was walking through one of the outdoor markets at Table Bay in Cape Town.
I came across this shop selling some very funky looking signs. As you can see from the images below, the letters have been twisted into artistic shapes. And these shapes convey an emotion or an idea. I now knew what I had to do, to decorate the wall in Isha's room.
Mission '3D Alphabet Wall Decor' was ON!
3D Letter Wall Decor – Production Steps
One cannot count the amount of work that you put in a labour of love. Nor can it be based on any generic template. So I mustered all the resources at my hand and put on my creative hat.
My daughter's awe depended on the success of this project. And so did my world.
On the flight back home, I started making a list of words that my daughter identifies with. I shortlisted some, like 'adrenaline', 'scuba', 'sharks', 'cute', 'daddy's girl', etc. I am not listing all the words here because I want you to guess the rest; more on this in a minute.
Also, just pasting these words, in an Arial font, on the wall was no fun. To attract attention, I had to convert the letters into something more artistic.
They had to be rewritten in weird shapes and cryptic ways to arouse viewer curiosity. And while this was difficult for me, it wasn't really impossible. You see, I was a designer in an earlier life.
Albeit a failed one…
'Failed' in the sense that I never managed to make any money from my ill-fated design studio. I ventured into printing and started Orchid Digitals to keep body and soul together 🙂
Anyways, let's come back to the problem of designing our words. The idea was for the alphabet wall decor project to look like… well, artistic graffiti. So I twisted the fonts into strange shapes and ended up with the final designs shown below.
Take a moment to see if you can figure out what the words mean. And click here if you want the answers to the puzzle.
Fabricating the Wall Decor Letters in 3D
Designing layouts on the computer screen is just the first step. And the easy one at that. But I now had to convert these 2D pixels into tangible 3D letters for my wall art project. And for this, we have to go through the following two steps.
Material selection
Cutting and fabrication of the letters from the above material
Selecting The Right Material to make the Artwork Come Alive
At Orchid Digitals, we work with a variety of materials. In our signage section, we cut sheets of acrylic, MDF and metal (SS). And in our print division, we reproduce images on paper, plastic, canvas, metal foil, etc.
Heck, we even print on roles of rexine, and faux leather, for creating sofa covers with custom designs.
But the best choice for this project was either wood or a material called – sunboard. Sunboard (also referred to as foamsheet) is a thick, rigid, but lightweight sheet of plastic. It has a pretty smooth finish. We use it to print poster panels. But it can also be repurposed for the project at hand.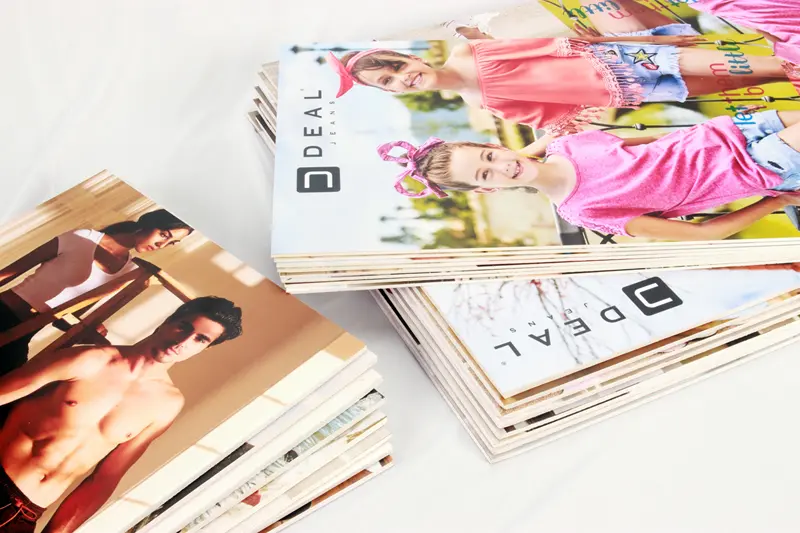 Foamsheet is not a very dense material. And one can easily cut it into a variety of shapes.
And shape-cutting is what this job demanded.
Cutting & Painting
The actual cutting/carving took place on our in-house CNC router. I loaded a 10 mm thick sheet of sunboard on this machine.
CNC routers work very much like cutting plotters, whereby a drill bit (or cutting blade) moves along the X & Y-axis to trace any shape desired. Moreover, this blade also moves 'down' through the Z-axis. So, giving depth to the letters by drilling down was a breeze.
Painting the letters was the next step. I chose light pastel shades to colour the individual letters. I restricted myself to three or four shades, as I did not want too much of a rainbow effect.
Installation
The letters were now ready, and the final step was to paste them onto the wall. For this, I used a specialised 3M brand, double-sided tape. 3M manufactures super-strong adhesives, and their tape would be good enough to hold my letters in place.
For precise alignment of the letters, I first placed a pre-cut stencil on the wall. This stencil marked the positions of each individual letter. And finally, the letters were pasted in place.
And that's it. Our personalised letter wall decor project, was done!
Answers to the Graffiti Words Puzzle
Here are the answers to the graffiti word puzzle posed a few paragraphs above.
• Pink Attack
• Girl Power
• Papa's Girl
• Giggle
• Imagination
• Scuba
• Ooh La La
• Creative Chaos
• Cute as a Button
• Sweet Dreams
• Topsy Turvy
• Adrenaline
• Bungee Girl
• High IQ Zone
• Swimming With the Sharks
How Much Does Such a 3D Letter Wall Decor Project Cost?
While we could give you some quirky interior decoration ideas for your kids' room, home decor isn't really our forte. At Orchid Digitals, we mostly provide commercial printing services. And this is why this '3D Wall Mural' project does not really figure in our service portfolio.
But since this was such a novel idea, it merited a mention in our 'Interesting Projects' section.
And in case you are wondering, an interior design idea like this does not really cost much. The materials are all readily available and also very economical. The designing part is where your creativity comes in.
Get your designs and materials (wood, acrylic, sunboard, etc.), and we'll gladly cut the same out for you. Click on this page to get in touch with us.
And in case you are looking for interior design inspiration for your office/workspace, I strongly urge you to take a look at this beautiful write-up on the same.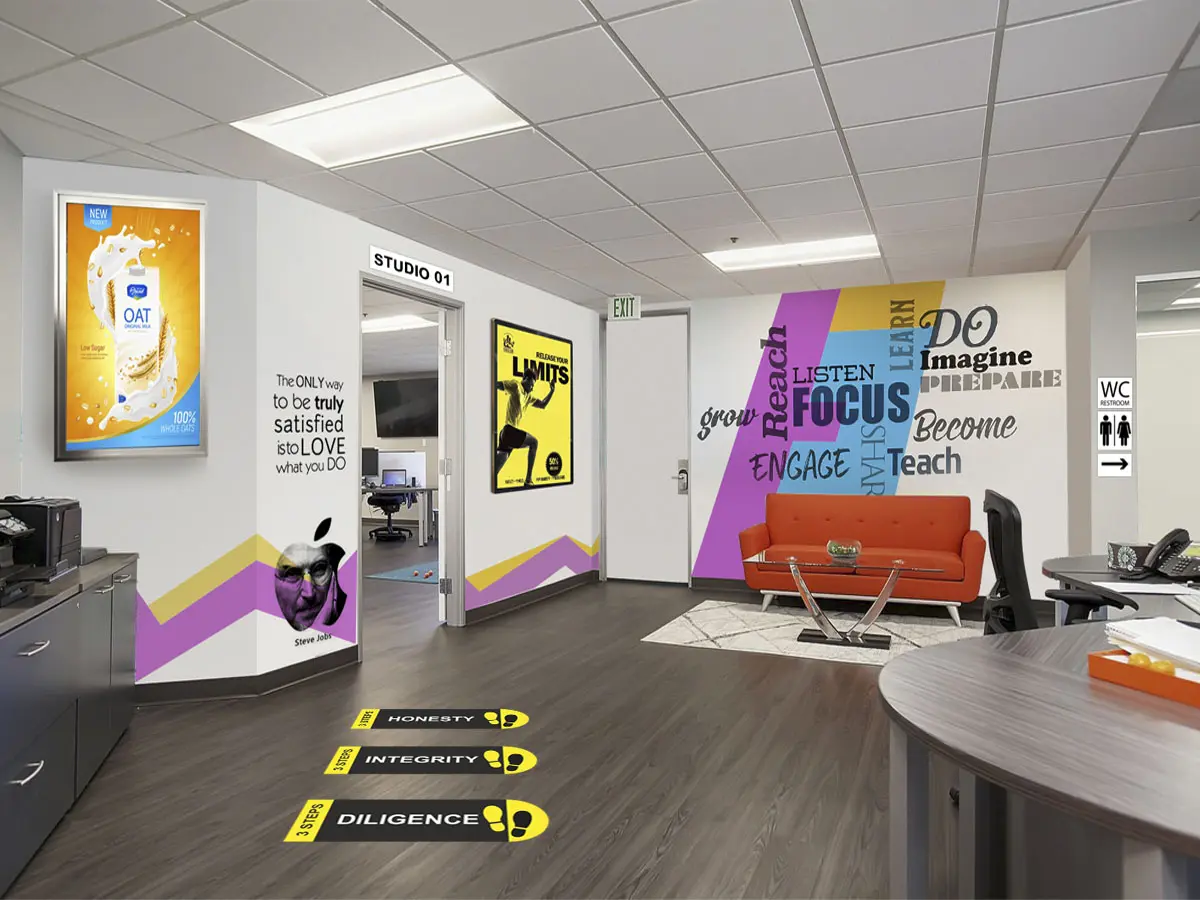 Turning Ideas into Reality
As children, we all dream of acquiring superpowers. And in a way, that wish came true for me. When my daughter laid eyes on her newly decorated wall, I became her…. 'Super Dad.'
All I gotta do now is get rid of my middle-aged paunch and find myself a cape! 🙂
So what do you think of this home decor idea? Would you consider it for your kid's room? Do let me know in the comments section below.
Cheers!
Looking for any specific product?
Drop us a line. Send us your query. And we'll get back to you with solutions and answers.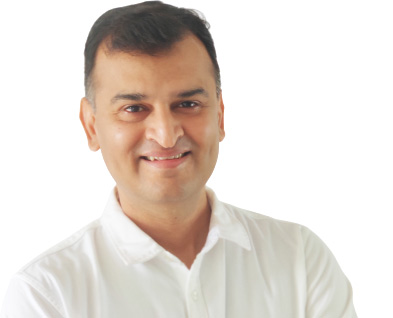 Mitesh Sanghani
Mitesh lives, mostly for Saturdays.
But when forced to work, you'll find him heading Orchid Digitals – a printing press in Pune.
If it's an emergency, try looking for him in the hills behind his house. You'll almost certainly find him… lazing under a tree, with a book in hand.
All our blogs
This is a section packed with useful knowledge on digital printing and its aspects, interesting printing case studies, and ideas, guides, and tips & tricks on marketing and branding.