Extreme weather, waterproof labels that can be deployed in every conceivable climate zone
Super strong prints that can be deployed in the harshest environments and extreme weather conditions
Midrange waterproof stickers that perform in the -40° to +80° centigrade, temperature range
Premium all-weather prints that will not degrade even at a temperature range of -60° to +107° centigrade
High-resolution images reproduced by outdoor grade inks
A topcoat of protective lamination film to protect from dust, scratches, heat, abrasion, etc.
Air release channels under the print media to ensure bubble-free pasting and flawless finishing
Stickers that can be pasted on curved, uneven and even riveted surfaces
Weatherproof stickers that can also be cut in the shape of your logo
India-wide delivery available
All weather sticker prints starting at ₹120.00 per square foot
Introduction: What are Extreme Weather Stickers?
Orchid Digitals specializes in stickers, offering a wide variety of options for customers. Our selection includes paper, non-tearable plastic, transparent labels, destructive vinyl prints, reflective vinyl, night glow stickers, etc. Quite frankly our list of sticker options is endless.
And we tailor each variant to meet a specific use case.
For example, we provide transparent stickers for labelling glass bottles and recommend non-tearable plastic stickers for food packs that have to be refrigerated or may be exposed to humid conditions.
Similarly, we do not advise the use of ordinary paper or plastic stickers for branding outdoor products as such stickers tend to deteriorate rapidly when exposed to the elements. All of us have seen torn, wrinkled, and faded labels that end up making the product look extremely shabby.
At Orchid Digitals, we stock speciality sticker media that is specifically graded for outdoor use. And our unique printing methods will guarantee that your waterproof sticker remains intact and looks pristine even under extreme weather conditions.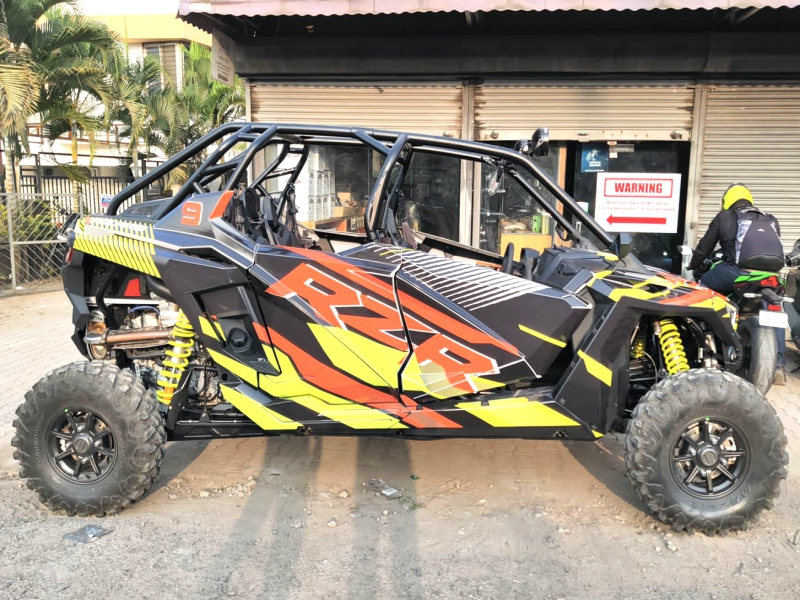 All-weather and extreme-weather media options at Orchid Digitals
At Orchid Digitals, we believe that there is a connotational difference between all-weather and extreme-weather stickers. Both are waterproof, heat resistant, and of good quality. But there is a difference in the degree of their performance.
All weather stickers work for most outdoor application use cases and perform admirably well in the -20° centigrade to +80° centigrade, temperature range. They are also pretty cost-effective.
Extreme weather sticker media, on the other hand, takes outdoor performance to the next level. These prints do not degrade even at temperature extremes as low as -60° degrees centigrade and as high as +107° degrees centigrade. They will not peel, warp, wrinkle or crack in even the harshest of environments.
So, if you're planning to paste custom waterproof stickers on an oil pipeline running through the Arctic wastes or an airliner that will climb to 25,000 feet and above, you would probably use these extreme weather prints. This high performance does come at a higher price tag.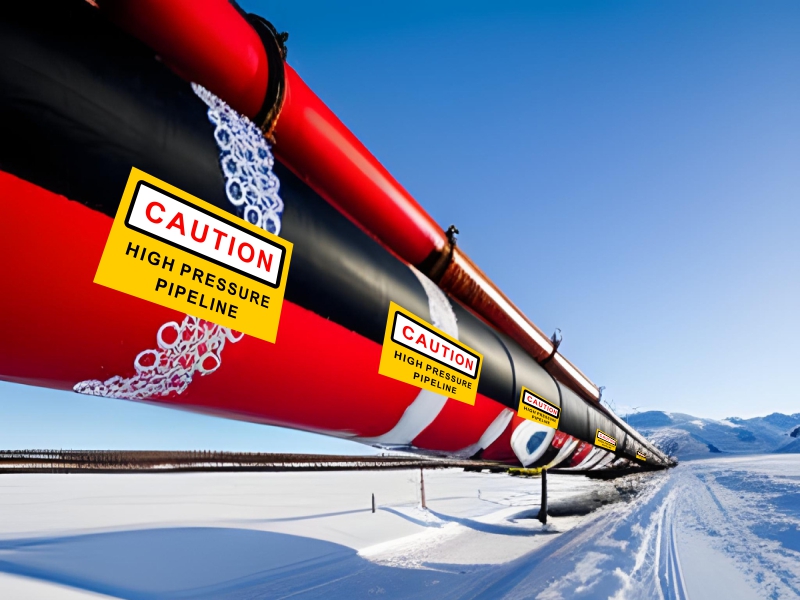 So, if you need to brand some construction equipment, a vehicle, or an agricultural implement, save your money and use the all-weather sticker media.
Media Specs – The brand of waterproof stickers we stock:
At Orchid Digitals we offer our clients a variety of high-quality media brands to choose from. And as you can see from the table beneath different brands of waterproof vinyl stickers have different price points based on their performance capabilities.
Select your all-weather or extreme-weather sticker media based on your end application.
| Price Range | Base Sticker/Vinyl Media | Protective lamination on top | Service Temperature | Rate per square foot |
| --- | --- | --- | --- | --- |
| Economy option | Paperlam | Paperlam | -20°C to +70°C | Rs.120.00 per sq. ft. + 18% GST |
| Midrange option | Avery™ 2923 | Avery™ 2880 overlaminate | -40°C to +82°C | Rs.180.00 per sq. ft. + 18% GST |
| Midrange option | 3M™ IJ 35 | 3M™ 8510M overlaminate | -50°C to +90°C | Rs.200.00 per sq. ft. + 18% GST |
| Premium option | 3M™ IJ 180C | 3M™ 8520M overlaminate | -60°C to +107°C | Rs.240.00 per sq. ft. + 18% GST |
Why are all-weather, waterproof stickers needed in outdoor locations?
As an end user, you are not expected to have knowledge about the technical specifications of the vinyl stickers you order. But unfortunately, the people selling you the prints aren't aware of these details either. And when you request a sticker print, many print vendors tend to follow a 'one-size-fits-all' philosophy.
Now, if the printer does not match the specifications of the sticker media to the end use of your job (and simply prints on any sticker material he happens to have handy), the final result can be disastrous.
Allow me to provide an everyday example to illustrate the above point.
Vinyl prints are commonly used to advertise on public transport such as rickshaws and municipal buses. And while these prints may look good for the first few days, they tend to peel off, fade, get scratched, and develop wrinkles in just a few weeks.
And when these prints get damaged, it not only affects the advertiser's brand image but also makes the vehicle on which they are installed look extremely shabby and unkempt.
So why does this happen?
Most print service providers sell prints meant for 'presentation'. Images on such media are faithfully reproduced at a high resolution. But the image quality will last only as long as the print is stored indoors and kept away from water.
Such presentation vinyl prints are good for deployment in airconditioned malls, dust-free retail stores, and other indoor locations with an equitable temperature. But if you place these prints outdoors where they will be exposed to rain and sunlight, you will notice that they quickly start degrading.
So read on to see the characteristics of a print that is suited for extreme weather conditions.
Material specifications: What are the four components that go into the making of a super strong sticker?
In order to create weatherproof stickers, it is essential to carefully check the quality of each component used in its production.
These elements include:
The base media on which your artwork/design is printed.
The printing inks that are used for reproducing the image.
A strong adhesive on the bottom of the label, and
A protective lamination film to prevent the inks from getting scratched or scuffed.
And at Orchid Digitals, we use only the highest-grade materials for each of the components listed above.
Robust waterproof vinyl stickers media:
At Orchid Digitals we use specially graded rolls of vinyl. Unlike everyday photo prints, this vinyl material is rated for use in extreme weather conditions. We source our material from internationally renowned brands like 3M™ and Avery™. And some of these sticker media have a service temperature ranging all the way from -60° degrees centigrade to +107° degrees centigrade.
Paste these labels on an oil pipeline running through the Artic wastes or place them on construction equipment located in the Saharan Desert — and they will still not wrinkle or crack!
Inks that do not fade:
One of the most common problems of low-quality inks is that they immediately start fading when exposed to sunlight. I am sure all of us have seen such prints in our neighbourhood — usually, the large hoardings/advertisements placed on roads. Even if you start off with a brilliant design, your print communication quickly becomes unattractive (or even ugly) if the artwork ends up fading.
To prevent this from happening, Orchid Digitals uses only original equipment inks designed to resist the effects of ultraviolet rays. These inks are waterproof as well.
Many printers cut costs by using third-party inks and knock-off formulations. And these low-cost alternatives are generally unsuited for outdoor use.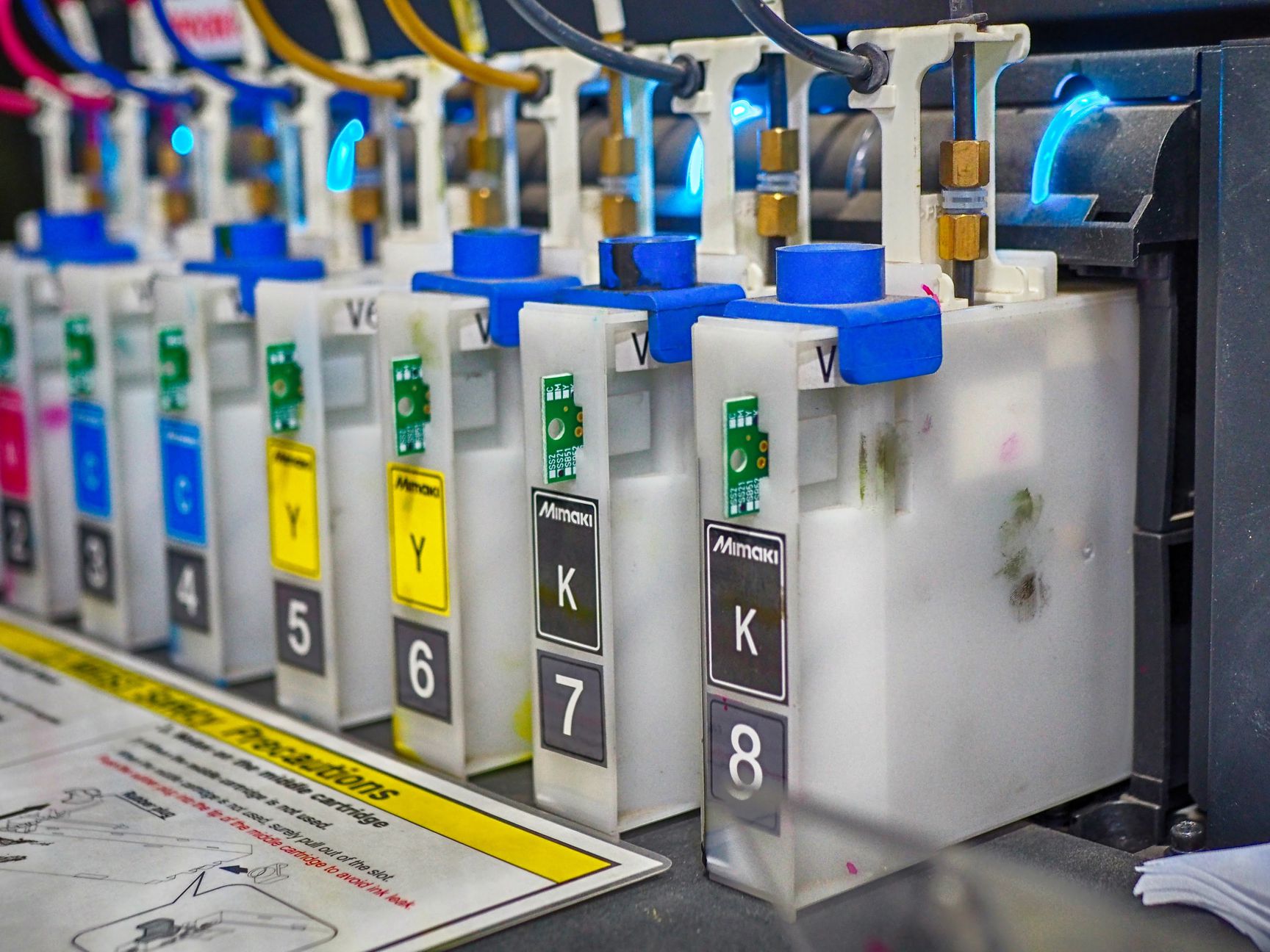 At Orchid Digitals, we work with two ink formulations:
Eco solvent inks
UV inks
And since we source the above OEM inks from top industry suppliers, the quality of the image is maintained even when exposed to harsh sunlight or heavy rainfall.
An adhesive that sticks:
A sticker is only as good as the glue that holds it in place. And if the sticker's adhesive is weak, it will start peeling off after some time.
This problem is exacerbated in outdoor locations. All surfaces and materials undergo slight expansions and contractions due to temperature changes throughout the day and night. And even these minor changes in the size of a product stresses the printing pasted on top of it. When you paste ordinary stickers with standard glue, in outdoor locations, they will develop wrinkles. And in a worst-case scenario, they will peel off.
So, at Orchid Digitals, we take care to use vinyl media coated with industrial-grade acrylic adhesives. Without getting into the technical details, acrylic adhesives are extremely strong and efficient in bonding multiple types of objects together. They are also very environmentally resistant and do not get affected by changes in temperature.
Moreover, these adhesives on all weather prints are either pressure-sensitive or pressure-activated which allows easy sliding, snap-up and repositioning.
Scotchcal™ & Controltac™ adhesives
The 3M™ company provides rolls of vinyl with two types of adhesives that they call Scotchcal™ and Controltac™.
Scotchcal™ is pressure sensitive film having a Comply™ adhesive. The film is ideal for passing on smooth and gently curved surfaces. You simply peel and paste the vinyl print with little pressure.
But the Controltac™ adhesive uses a fantastic technology that allows you to 'control' the tackiness or stickiness of the sticker. This adhesive is pressure-activated. And here is how Controltac™ adhesive works.
First, you begin by peeling and placing the sticker on the substrate. And since you have not applied any pressure as yet the sticker does not form a bond with the base beneath. This allows you to lift and reposition the sticker as many times as you like.
After the positioning of the all-weather sticker is perfect, you need to press on the foil or apply pressure to activate the bonding process of the glue. And only then will the sticker form a permanent bond with the substrate beneath.
This means that until you apply pressure Controltac™ adhesive allows you to peel and reposition your sticker for precise alignment to achieve the perfect finish for your sticker pasting job.
The Controltac™ glue is strong, durable, and resistant to moisture and oils. Moreover, we also provide custom stickers that are removable. You simply run a heat gun over the label to 'debond' and peel the print.
A topcoat of protective lamination to make the print waterproof and scratch-resistant:
The components listed above, like the vinyl sticker media, its glue, and printing inks when configured correctly are enough to create an industrial-strength print suitable for extreme weather conditions.
But at Orchid Digitals, we go one step further and coat the finished print with an additional layer of lamination film. Adding this extra layer of protection helps to increase the lifespan and enhance the performance of the label because it shields the printed image from various elements such as oils, mud, dust, water, scratches, and everyday wear and tear.
And like the printed sticker beneath, our lamination film too has a service temperature ranging from -60° centigrade to +107° centigrade.
Additional Benefits of Extreme Weather Stickers
Since extreme weather stickers are made of a superior kind of vinyl — cast vinyl, this material has benefits in addition to their robustness. These prints are not only durable and can withstand various weather conditions, but also provide a high-quality finish to the final product.
Two properties in particular help with the above. Air release channels, and pliability. Let us see how…
Bubble-free pasting for the perfect finish:
Our extreme weather stickers have a distinctive feature called 'air release channels'. These are tiny channels or grooves on the undersurface of the sticker media. And they help to dramatically improve the 'pastability' of the finished product.

Regular low-cost sticker sheets have a plain and flat surface on the undersides where the glue is coated. And this plain base surface works fine if the final size of your sticker is small.
But if you attempt to apply a bigger sticker, such as a poster-sized print, to a larger surface, there is a good chance that air pockets will get trapped between the vinyl media and the surface underneath. And these trapped air bubbles make the finished job look extremely ugly and uneven.
But, as I mentioned earlier, our all-weather stickers fall under the premium category of labels. And as such, they have this additional 'air-release' feature built inside them.
While pasting custom waterproof stickers, you must simultaneously smoothen them out using either your fingers or a squeegee. And the air release channels under our all-weather sticker sheets enable pockets of trapped air to quickly escape. With no gap between the glue and the substrate beneath, we achieve a tight bond and a flawlessly smooth and seamless finish for the final job.
Stretchability and Pliability: The ability to mould and wrap stickers around curved surfaces:
Our all-weather prints are made from a material called cast vinyl. And unlike ordinary calendared vinyl, cast vinyl prints have an additional advantage. This material is highly stretchable and pliable.
So, in addition to being unaffected in any environment — be it winter, snow, summer, or sandstorms, these extreme weather prints can also be wrapped around curved and uneven surfaces.
Cast vinyl media has a stretching limit of up to 20 – 30%. This means that a 10-inch sticker can be stretched up to 12 – 13 inches without breaking apart or developing cracks. You can now mould this pliable material easily over any non-uniform surface to give it a smooth finish and the perfect fit.
This property is extremely important when it comes to branding vehicles. Because the roof, bonnet or side panels of a car are usually curved and not flat. Many commercial vehicles are also covered with rivets. And shipping containers have extremely uneven, corrugated side panels.
A normal print will quickly develop wrinkles and creases on such irregular surfaces. But you can easily mould our cast vinyl, all-weather sticker over any type of surface without issue. The end result is a seamless vehicle branding job that looks as if the print is just not pasted but the image has been painted over the vehicle body. Cylindrical water bottles are another example where these waterproof stickers work admirably well.
Quality Assurance
All this while we have been talking about the high quality of the stickers listed above but you do not have to take our word for this. The performance of the labels is warranted not just by Orchid Digitals but even by internationally renowned companies like Avery™ and 3M™.
Click on the links below and you will be taken to the specification sheets of these products.
3M™ IJ35: https://www.3m.com/3M/en_US/p/d/b00026358/
3M™ IJ180C: https://www.3m.com/3M/en_US/p/d/b00026351/
Avery Dennison® MPI 2923: https://des-test.averydennison.com/content/dam/averydennison/graphics/ap/en/Product-Data-Sheets/january-2018/Avery_Dennison_MPI_2923_Easy_Apply_PDS_Rev_5.pdf
In India, the IJ35 foil is warranted for 3 years and the IJ180C media is backed by 3M™ company for a mind-boggling 5 years. Moreover, in my experience, these prints last for much longer than this.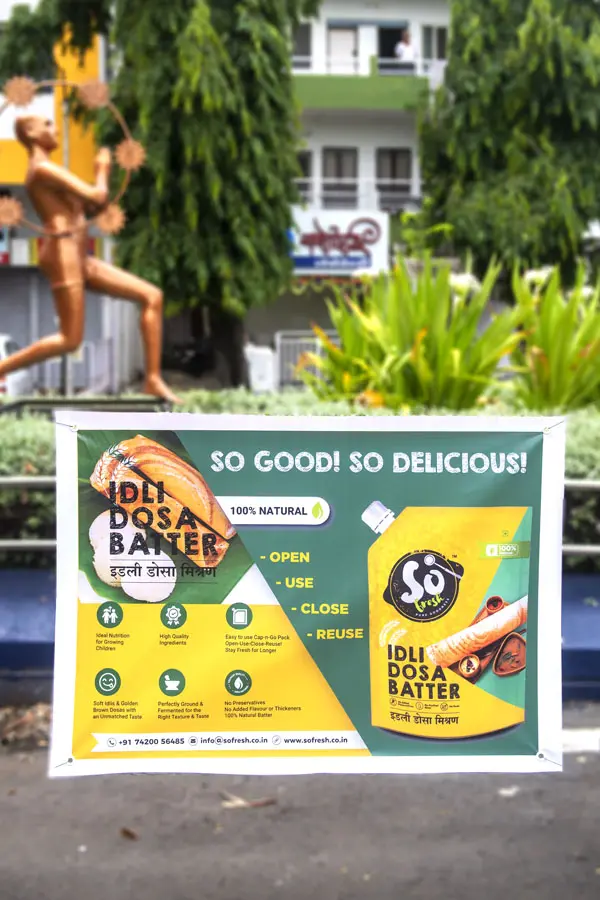 The written guarantee of 3M™/Avery™
A lot of companies demand a written guarantee for the product. And since Orchid Digitals is an accredited converter for both Avery™ as well as 3M™, we can give you a letter from these companies backing the authenticity of the product and guaranteeing its performance.
Moreover, these letters are not just empty promises. In the unlikely event of the prints failing, the guarantee also includes a replacement clause.
Applications of all-weather stickers
All-weather prints or extreme weather stickers are ideal for any application where exposure to harsh weather conditions is likely. And while the use cases for such types of robust prints are potentially endless, let me attempt to list a few popular applications for this product.
Agricultural tools and implements:
Orchid Digitals sells all-weather stickers to agricultural tool and equipment manufacturers. These prints are used to label various tools such as tractors, ploughs, hoes, 'fawdaa', 'kudaal', and more. Despite being subjected to mud, water, and harsh sunlight, these stickers perform well in any condition.
Custom Waterproof Stickers for Outdoor Equipment:
Labels that can withstand different weather conditions are recommended for items such as bicycles, boats, kayaks, camping gear, etc. As you can imagine, these products will be exposed to all the outdoor elements including rain, sunlight, and fierce winds throughout their lifespan.
And an ordinary sticker on such equipment will not cut it. Such stickers will quickly degrade and make your premium outdoor equipment look shabby.
Vehicles:
Vehicles are yet another candidate for outdoor-grade prints. All of us have seen faded, cracked, and even shredded prints that make public transport buses and rickshaws look extremely unkempt. Specially graded vehicle vinyl prints stay stuck and remain durable even under extreme weather conditions.
And using this media is an absolute must for branding cars, trucks, trailers, tractors, boats, ships and even aeroplanes.
Sports Equipment:
Most sports equipment will get wet. And the logo stickers used on sports equipment like football helmets, soccer balls, or hockey sticks must be able to endure exposure to outdoor elements, sweat, and moisture while being weather-resistant.
Industrial Equipment:
Industrial equipment such as machinery and tools, construction equipment such as scaffolding, cement mixers, cranes, and vehicle components like batteries, are created to function in outdoor and oftentimes harsh environments.
And if you need to brand your logo on such equipment, you must use robust all-weather stickers. These labels need to have the capability to withstand not just hot temperatures and dust, but even oil and chemicals.
White Goods:
Refrigerators, dishwashers, washing machines, deep freezers, are all prime candidates for waterproof stickers. And you can use this product to brand these white goods.
Road Direction Signs:
Road direction signs by their very nature are deployed in outdoor locations. In fact, the entire life cycle of a metal direction board consists of being exposed to sunlight, rain, wind, dust, debris, snow and even sandstorms.
At Orchid Digitals we have a separate product for this application — Reflective Vinyl Prints
Reflective Vinyl prints have both exterior grade durability and are equipped with low-light visibility, which works well during evening and nightfall. We have a product page devoted to this unique product. Do click on the button below to know more.
Safety Labels:
Safety labels save lives. And as such, the message they carry needs to be clearly visible and legible at all times. But safety decals are also often deployed in harsh environments like an industrial shed or a factory shop floor.
At Orchid Digitals we have UV-printed glow-in-the-dark stickers that are not only robust enough to withstand extreme weather conditions but also glow without the aid of any power, at night.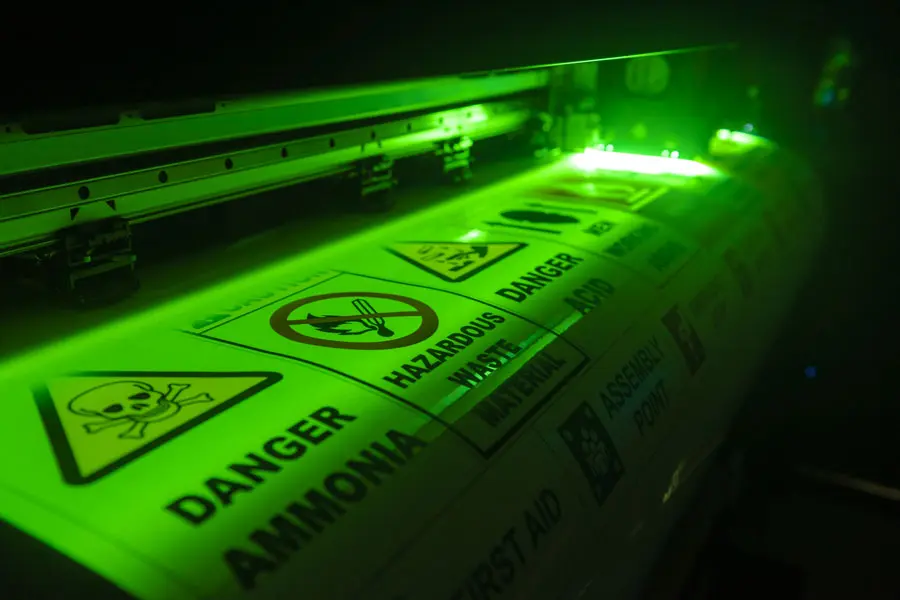 These night glow stickers absorb light during the day and emit the same in complete darkness. And this is an ideal solution for safety labels that need to be visible even at night or in no-light situations. We have a separate page devoted to this product. Do click on the button below to know more.
FAQs | Frequently Asked Questions
What is the cost of all weather waterproof sticker prints?
Premium Option
₹240.00/Sq. Foot*
Extremely robust and strong prints. Will not degrade in outdoor locations and extreme weather. Ideal for long-term applications.
Example Costing:
₹2880.00 for a print of 4 feet width X 3 feet height*
Midrange – Option a
₹200.00/Sq. Foot*
Extremely robust and strong prints. Will not degrade in outdoor locations. Ideal for mid-term applications.
Example Costing:
₹2400.00 for a print of 4 feet width X 3 feet height*
Midrange – Option B
₹180.00/Sq. Foot*
Extremely robust and strong prints. Will not degrade in outdoor locations. Ideal for short to mid-term applications.
Example Costing:
₹2160.00 for a print of 4 feet width X 3 feet height*
Economy option
₹120.00/Sq. Foot*
Ideal for short-term applications.
Example Costing:
₹1440.00 for a print of 4 feet width X 3 feet height*
ACP Panel prints
₹280.00/Sq. Foot*
Extremely robust and strong prints. Will not degrade in outdoor locations. Print mounted on a rigid metallic sheet
Example Costing:
₹3360.00 for a print of 4 feet width X 3 feet height*
Reflective Road Signs
₹240.00/Sq. Foot*
Night reflective print with small prisms (on the front face) on a rigid metallic sheet
Example Costing:
₹2880.00 for a print of 4 feet width X 3 feet height*
Night Glow Safety Signs
₹280.00/Sq. Foot*
Glow-in-the dark print on a rigid metallic sheet
Example Costing:
3360.00 for a print of 4 feet width X 3 feet height*
* Please Note:
The rates quoted above attract 18% GST
The rates quoted above are per square foot. This means you first need to work out the total area of your job to arrive at the final cost. For example, let us assume that you require two prints, each with a width of 4 feet and a height of 2 feet. Assuming that you opt for the economy, Paperlam option above, here is how the costs are calculated:
4 feet width X 2 feet height X 2 copies X Rs.120.00 (cost of vinyl print + lamination, as per the table above) = Rs.1920.00 + 18% GST
Shipping and Delivery
All-weather vinyl prints can be delivered anywhere in India in a roll form. This eliminates the hassle of wondering 'Where can I find a vinyl printing store near me' – just order online from Orchid Digitals.
Delivery charges are extra and will be communicated to you once we receive the delivery address.
Get a Quote for Your All-Weather Stickers Printing Job
Please leave us your details and we will respond promptly
Similar Products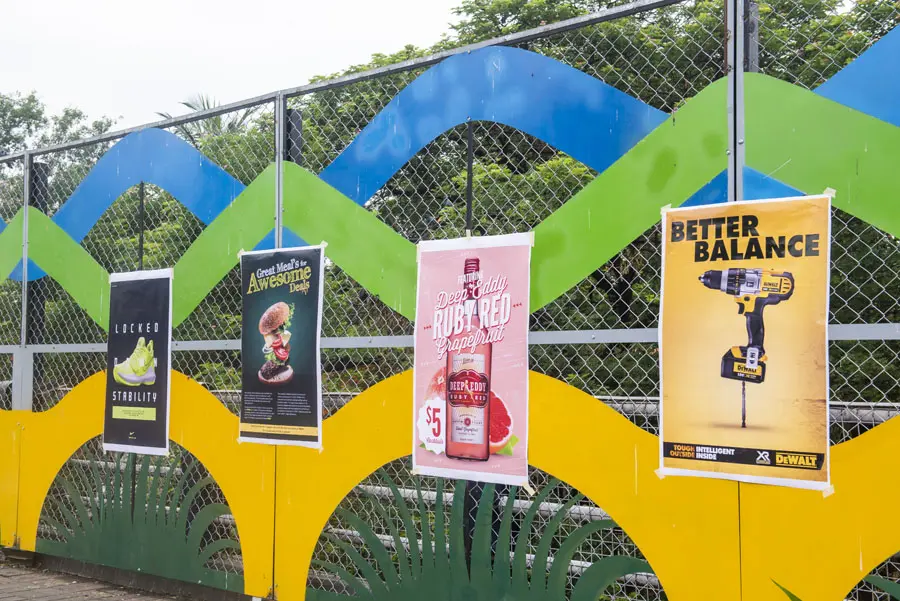 What is Vinyl Printing? An in-depth explanation. Detailed list of…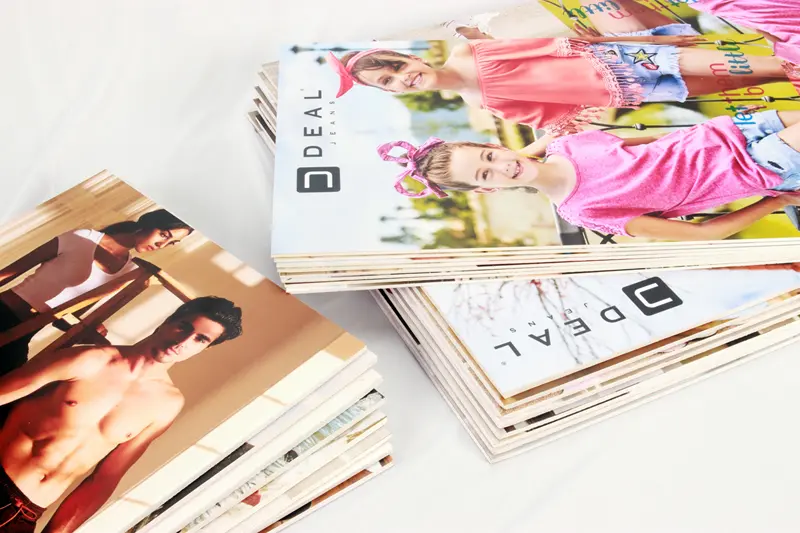 Sunboard / Foam Sheet Prints. Thick, Rigid Yet Light-weight. Communicate…